FedEx Express Ranks Ninth In French Great Place to Work Awards; Wins Special Recognition Award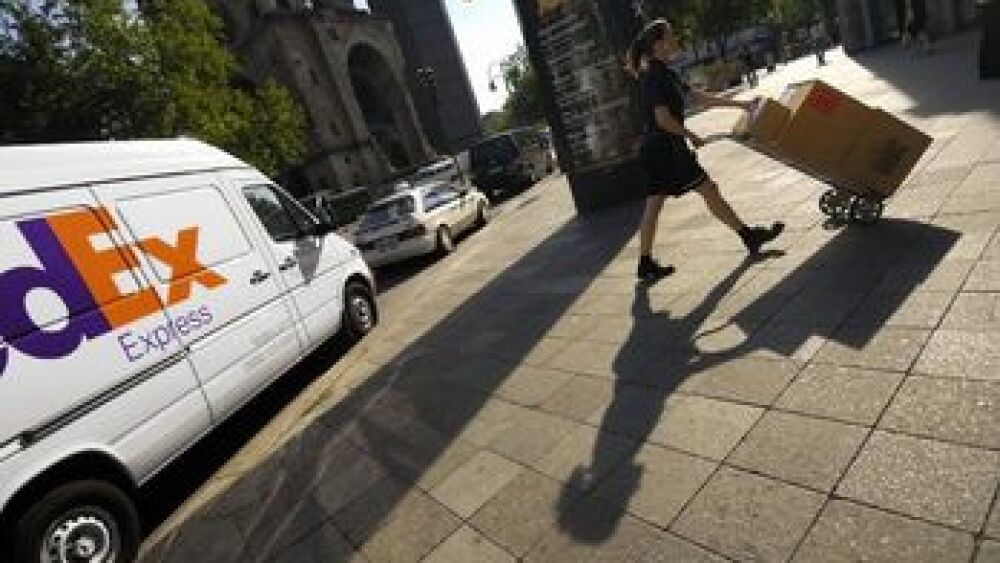 PARIS, March 17, 2008 - FedEx Express, a subsidiary of FedEx Corp. (NYSE: FDX) and the world's largest international express transportation company, has been ranked number ninth among the top 30 "Great Places to Work in France," according to a survey by the Great Place to Work® Institute in France. Within this ranking, FedEx is third among companies with more than 1,000 employees.
The company also received the Special Recognition Award for its reward programs promoting employee motivation and advancement, including:


From customers, "Courier of the Year" award

Among colleagues, "Team Spirit" award

From management, in recognition of exceptional performance, the "Bravo Zulu" award, and occasional invitations to exceptional events.
In its overall rankings, Great Place to Work® particularly rewarded FedEx for the quality of work life and its good practices in the field of human resources. Administered by the Institute on a random sample of employees, the analysis of the questionnaires revealed the existing mutual respect and trust between management and employees.

"To be one of the 30 best companies to work for the fifth year in a row is a great reward. At FedEx the employee is really our top priority," said Aurelie Morin, Human Resources, FedEx Express France. "We are also very proud to receive the 'Special Recognition Award,' which underlines our desire to appreciate and promote the work of our employees, which is essential to the success and development of the company."

FedEx policy is founded on the P-S-P philosophy (People – Service – Profit), based on the belief that the professional satisfaction of employees motivates excellent service to customers. The benefits obtained are reinvested, continuing the virtuous circle of P-S-P.
FedEx Express employs more than 2,500 people in France, including more than 1,800 at the Roissy-Charles de Gaulle hub.
FedEx signed the Diversity Charter in 2006 and aims to make non-discrimination and diversity one of its strategic concerns. FedEx has recently signed the "Plan Espoir Banlieues" in order to promote employment for young people from suburbs.
About Great Place To Work®
The Great Place to Work® independent research Institute France is responsible for studying the improvement of workplace conditions. Prize winners were announced during an prize-ceremony on March 13, 2008 at the Salle Gaveau in Paris.
The purpose of the Great Place to Work® survey, started 20 years ago in the USA and now conducted in 15 European countries, is to evaluate the quality of employer-employee relations, to assess the internal climate in a company and to promote best practice in the domain of human resources. Trust emerges as a key notion.
About FedEx Express
FedEx Express is the world's largest express transportation company, providing fast and reliable delivery to every U.S. address and to more than 220 countries and territories. FedEx Express uses a global air-and-ground network to speed delivery of time-sensitive shipments, by a definite time and date with a money-back guarantee.
About FedEx Corp
FedEx Corp. (NYSE: FDX) provides customers and businesses worldwide with a broad portfolio of transportation, e-commerce and business services. With annual revenues of $36 billion, the company offers integrated business applications through operating companies competing collectively and managed collaboratively, under the respected FedEx brand. Consistently ranked among the world's most admired and trusted employers, FedEx inspires its more than 290,000 employees and contractors to remain "absolutely, positively" focused on safety, the highest ethical and professional standards and the needs of their customers and communities. For more information, visit news.fedex.com.