FedEx Express Ranks Among Top 25 Great Places to Work in India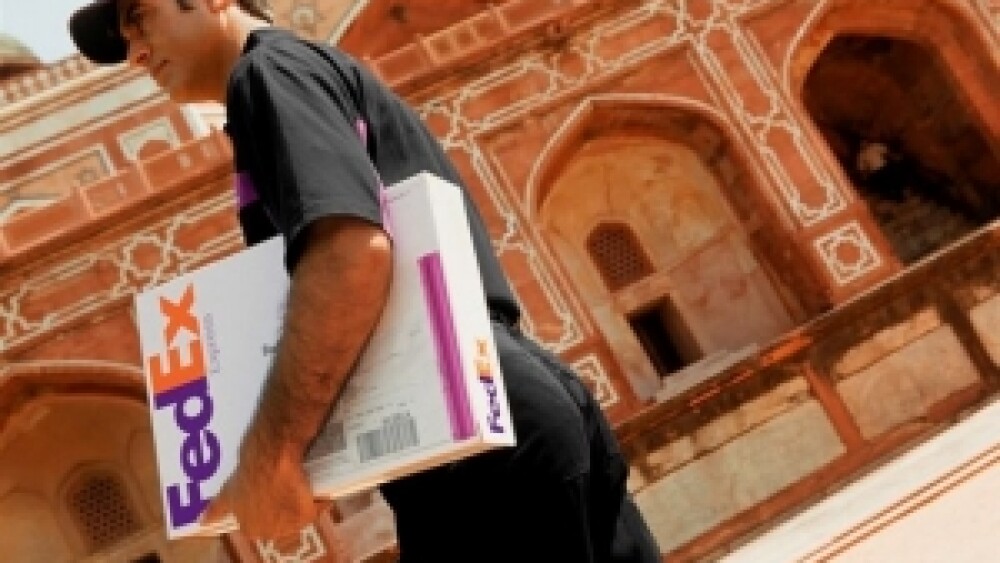 MUMBAI, June 21, 2010— FedEx Express, a subsidiary of FedEx Corp. (NYSE: FDX) and the world's largest express transportation company, has been ranked 22 in this year's prestigious Great Places to Work Survey (GPTW) in India. FedEx Express is also ranked second amongst India's best companies to work for in the transportation industry and is the only express transportation company to feature in the top 25 of the GPTW Survey. This ranking was achieved following a detailed assessment of FedEx Express by the Great Places to Work® Institute India.

The annual GPTW survey is conducted by the Great Places to Work® Institute in association with The Economic Times and covers as more than 400 companies across India.

"At FedEx we understand that employees form the foundation of the organization's success and motivating them is a core strategy for the success of our business. This is also complemented by our unique People-Service-Profit (P-S-P) philosophy, which guides every initiative, policy, procedure and people practice that we incorporate," said Kenneth F Koval, vice president, Operations, FedEx Express India. "At the end of the day, we believe we are only as good as our people."

FedEx Express has consistently featured in the list of best companies to work for in various countries across the world. In India, FedEx Express has been ranked amongst the top 25 companies for seven consecutive years and was awarded the Platinum Award for Excellence in People Management in 2007 for consistent rankings. In 2009, the company was also awarded the special category award for Best Company for Leadership Development.
Among the key drivers of success as a great place to work is the company's robust people policy that includes guaranteed fair treatment, diversity and equal opportunity policies, and a focused program on people development, which includes customized training and development and rewards.

FedEx Express also actively engages with its team members and strives to continually improve the business by leveraging employee feedback generated from an internal feedback mechanism. This is in addition to any feedback obtained from the GPTW survey itself.