FedEx Express Provides Call Centre Support for BBC's Children In Need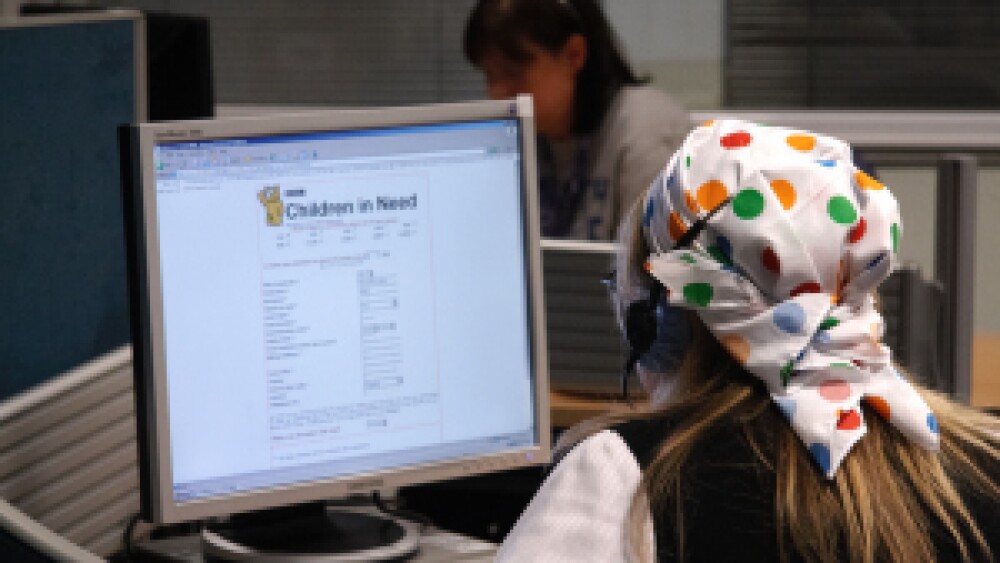 Volunteers from FedEx Express, the world's largest express transportation company and a subsidiary of FedEx Corp. (NYSE: FDX), donated their services on November 20 to help staff the FedEx Express Coventry call centre, an official donation line for the BBC's Children in Need.
A team of more than 140 people took donations of £128,000 for Children in Need extravaganza on BBC One, hosted by Sir Terry Wogan and Tess Daly.

"I'm proud that our exceptional team at Coventry took part and sacrificed their time for this great cause," said Adam Koffler, managing director of Customer Experience for FedEx Express Northern Europe. "Millions of disadvantaged children will benefit from this and we are privileged to be involved in this. FedEx had employees helping on the night across all levels including managing directors, and thanks as well to the people who travelled from Stansted and Manchester to take part."

The event saw a number of different departments joining forces from customer service and couriers to finance and flight operations. The Lord Mayor of Coventry, Councillor Jack Harrison, MBE, also visited the call centre during the evening to lend his support. The FedEx team held raffles throughout the night to raise money for Children In Need, as well as a cake sale and "dress down day". These activities helped raise an additional £800 locally in total for the charity.

Earlier this year in March, the FedEx UK call centre in Stoke received 2,154 calls and raised £78,000 in donations for Comic Relief. The centre also made £1,400 locally on the night.