FedEx Express Prepares for Company's Busiest Day Globally in its History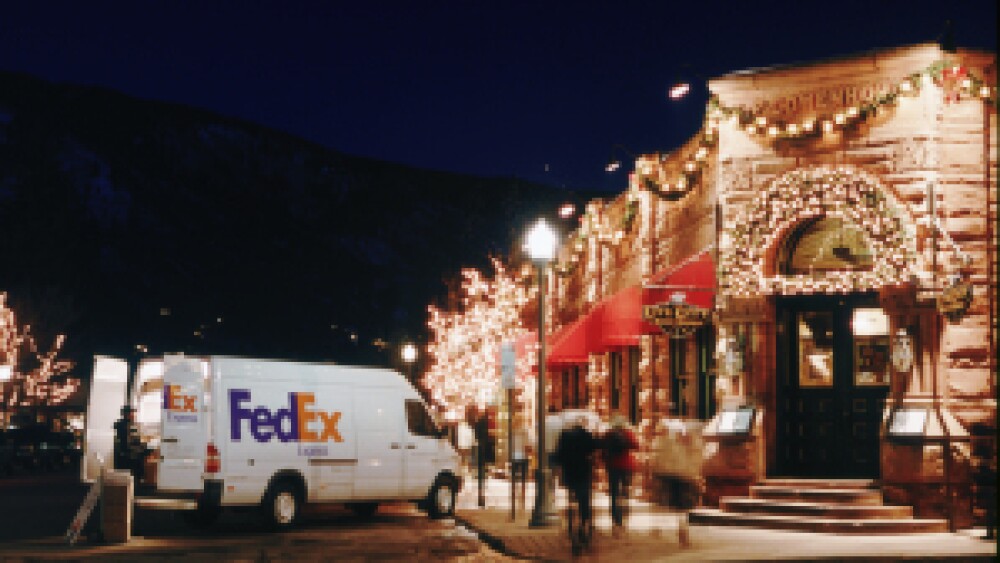 Paris, France, Dec. 10th, 2010—FedEx Express, the world's largest express transportation company and a subsidiary of FedEx Corp. (NYSE: FDX), is gearing up for the busiest day in the history of the company, as FedEx Corp. will see almost 16 million packages move around the world on December 13.

During its busiest week in 2010 (Dec. 13 – 18), FedEx Corp. expects to move more than 63.1 million shipments globally, compared with 57.5 million shipments in 2009. The busiest day for shipments from the Europe, Middle East, Indian Subcontinent and Africa (EMEA) region is expected on Thursday, December 16, an increase of 8.2% over last year, while December 20 will be the peak day for shipments coming into the region, up 6.4% from 2009.

"This will be an historic day for FedEx and we are thoroughly encouraged by the anticipated increase in holiday volume this year," said Gerald P. Leary, president of FedEx Express in Europe, Middle East, Indian Subcontinent and Africa (EMEA). "The EMEA network is fully prepared to play its part in supporting the seamless flow of goods across the world. Our employees are committed to ensuring our customers experience the same, exceptional service for their holiday shipping as they do any other day throughout the year."

A report commissioned by online retailer Kelkoo said that European households will spend an average of 0.8 percent more on Christmas-related shopping this year as consumers buy more items online. Online sales are likely to rise 25 percent to 32 billion Euros, according to the report. This trend, in addition to the usual seasonal spending in stores, will contribute to the surge in the number of packages moving through the FedEx network at this time of year.

With a full range of express and deferred services, FedEx is strategically positioned to ensure customers have a choice of shipping options during the holiday period—whether they are businesses importing electronics or other high-value goods from Asia or individuals shipping gifts to loved ones around the world.
For last-minute customers, the final day to ship with FedEx Express to ensure delivery before Christmas is December 23 for deliveries within Europe and to the U.S., and December 22 for deliveries to Asia.