FedEx Express Opens New Nordic Gateway at Copenhagen Airport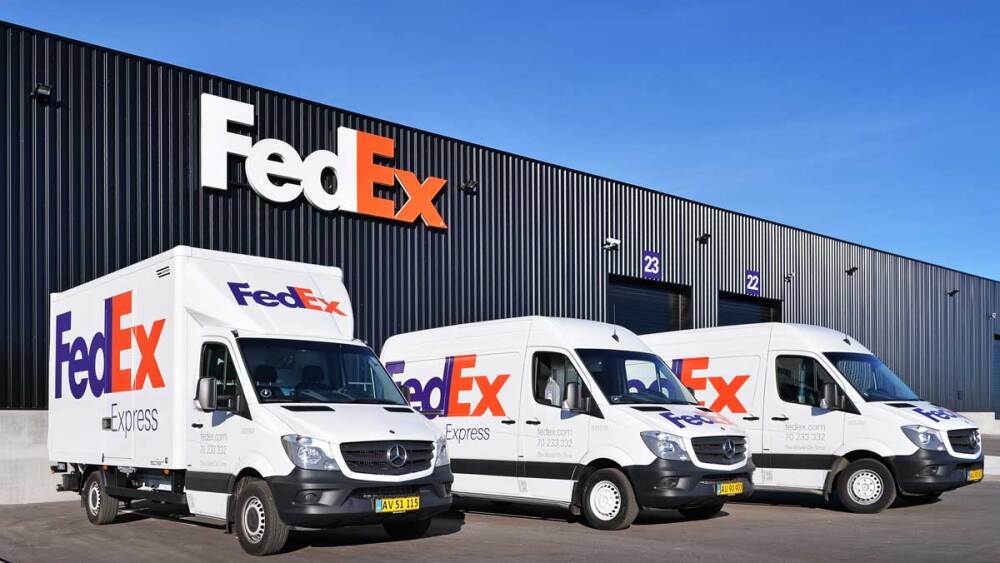 COPENHAGEN, 28 January 2016 – Today, FedEx Express, a subsidiary of FedEx Corp. (NYSE: FDX), and the world's largest express transportation company, officially opened its new gateway facility at Copenhagen Airport. The new facility will serve as a gateway for inbound and outbound shipments for Denmark, Finland, Norway and Sweden. It marks the ninth new FedEx Express facility in the Nordic region in the last five years.
"The Nordic gateway will bring our Nordic customers even closer to the rest of the world. By combining courier, customs clearance, sortation and aircraft operations in a single location, we will further enhance operations in the Nordics. I am delighted that we are fully operational just over a year after we announced this investment," said David Canavan, senior vice president, Operations, FedEx Express Europe
"The gateway's location at Copenhagen Airport is ideal, because of its strong freight transport infrastructure and proximity to Sweden," Canavan added. "The facility is a key part of our growth strategy in Europe, where we have expanded with more than 100 new stations since 2011."
The Nordics region—Denmark, Finland, Norway and Sweden—has experienced steady economic growth in recent times, leading to an average forecasted GDP growth of 2% in 2016. This upward trend is also reflected in FedEx Express shipping data. For example, shipments between June 2014 and May 2015 from these markets to the rest of Europe increased by more than 24% compared to the previous 12 months. North America in particular has also grown in economic significance for the Nordics, with the overall number of FedEx Express shipments from the Nordic region to North America increasing by about 22% between June 2014 and May 2015, compared to the same period the previous year.
"Ideally positioned between North America and the Middle East, Copenhagen Airport has gained status as the largest cargo hub in Northern Europe. In 2015 more than 370.000 tonnes of cargo came through the airport and with the new FedEx facility we have made room for even more cargo in the coming years. This is great news for Denmark and Copenhagen Airport," said Thomas Woldbye, chief executive officer, Copenhagen Airports.
The new 8,000-m2 facility can sort 3,300 packages per hour, process 18 weekly FedEx Express flights, 170 truck movements per week and a fleet of up to 36 pick-up and delivery vehicles. Approximately 120 FedEx Express team members will work at the site. The facility is located in the airport´s cargo area near the Oresund Bridge to Sweden.
About FedEx Express
FedEx Express is the world's largest express transportation company, providing fast and reliable delivery to more than 220 countries and territories. FedEx Express uses a global air-and-ground network to speed delivery of time-sensitive shipments, by a definite time and date with a money-back guarantee[1].
About FedEx Corp.
FedEx Corp. (NYSE: FDX) provides customers and businesses worldwide with a broad portfolio of transportation, e-commerce and business services. With annual revenues of $49 billion, the company offers integrated business applications through operating companies competing collectively and managed collaboratively, under the respected FedEx brand. Consistently ranked among the world's most admired and trusted employers, FedEx inspires its more than 340,000 team members to remain "absolutely, positively" focused on safety, the highest ethical and professional standards and the needs of their customers and communities. For more information, visit news.fedex.com.
[1] Subject to relevant terms and conditions.
About Copenhagen Airport
Copenhagen Airport (CPH) is the largest airport in the Nordic countries and is one of the most important hubs in northern Europe. The airport served 26.6 million passengers in 2015, and more than 23.000 employees in over 700 businesses work at the airport. CPH has successfully created an international hub that millions of northern Europeans use to travel through Copenhagen to other world destinations each year. Approx. 60 airlines connect Copenhagen Airports to 156 destinations – 32 of these are intercontinental. Copenhagen Airport is also the largest cargo hub in Northern Europe with more than 370.000 tonnes of cargo passing through the airport every year. For more information: http://www.cph.dk/en/about-cph/profile/Facts-about-CPH/ and http://www.cph.dk/en/about-cph/profile/Strategy/