FedEx Express Opens New Asia Pacific Hub in Guangzhou, China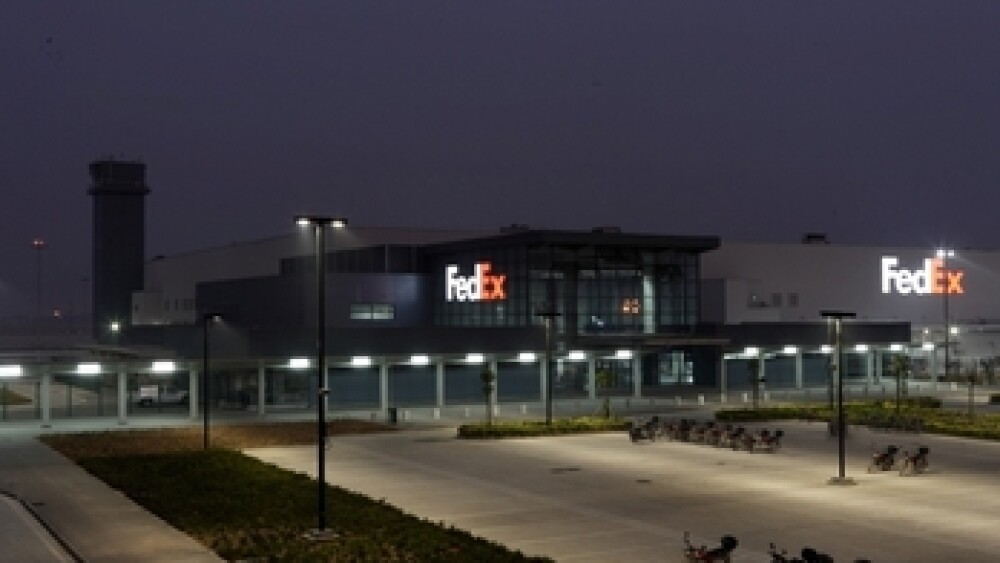 BRUSSELS, Belgium, Feb. 9, 2009—FedEx Express (FedEx), a subsidiary of FedEx Corp. (NYSE: FDX), and the world's largest express transportation company, began operations at its new Asia Pacific hub located at the Baiyun International Airport in Guangzhou, China on Feb. 6, 2009. This hub is now the company's largest outside of the United States.

The new FedEx Asia Pacific hub is strategically located in the heart of Guangzhou's Pearl River Delta – a major international center of production and trade in the region. The hub links this dynamic economic region to the FedEx global network, facilitating further development of surrounding industries such as high-tech electronics.

"The launch of our new Asia Pacific hub is a significant milestone for FedEx and reinforces our long-term commitment to this region," said Michael L. Ducker, president, International, FedEx Express. "As part of the FedEx international growth strategy, we are continuously enhancing our operations in markets that are critical to powering the global supply chain. Through our new state-of-the-art hub, we are well-positioned to better serve customers around the world doing business in China and the broader Asia Pacific markets, strengthening global commerce."

The new FedEx Asia Pacific hub represents a US$150 million capital investment and will be the center point of the company's operations in the region for the next 30 years. There will be 136 flights per week into and out of the new hub, providing access to more than 220 countries and territories served by FedEx.

The first flight that arrived at the new FedEx Asia Pacific hub originated from Indianapolis International Airport. The MD-11 aircraft landed at 11:07 p.m. at Baiyun International Airport from Charles de Gaulle International Airportin Paris.

"The FedEx role as a global logistics facilitator is to connect the world. The new hub will enhance our competitive edge in managing the volume of trade that will be routed to and within this region over the next few decades," said David L. Cunningham Jr, president, Asia-Pacific, FedEx Express. "The first FedEx flights signaled the beginning of another chapter in our commitment to strengthen the region's competitiveness by providing customers with access to trade opportunities in Asia and around the world."

The trade lane between Europe and Asia continues to grow in significance. With mutual cooperation on issues such as environmental protection, energy and food security, the EU has cemented its position as China's largest trade partner over the past five years. Statistics from the General Administration of Customs revealed that bi-lateral trade reached US$425.58 billion in 2008, a year-on-year increase of 19.5 percent. FedEx expansion in Guangzhou is a testament to this unique growth trend and the all-round, multi-level and wide-ranging cooperation between the two regions.
The new FedEx hub offers several unique advantages. The facility features its own ramp control tower – a first for an international air express cargo company facility in China. This enables FedEx to better manage and control its aircraft movements, delivering even higher standards of efficiency and reliability. It is also equipped with a dedicated customs clearance facility and advanced package and sorting systems capable of processing up to 24,000 packages an hour at the start of operations.
FedEx will decommission its facility at Subic Bay, Philippines, but will continue to maintain its presence in the country, where Manila and Cebu will remain integral parts of the FedEx AsiaOne® network.