FedEx Express Opens A Station in Bari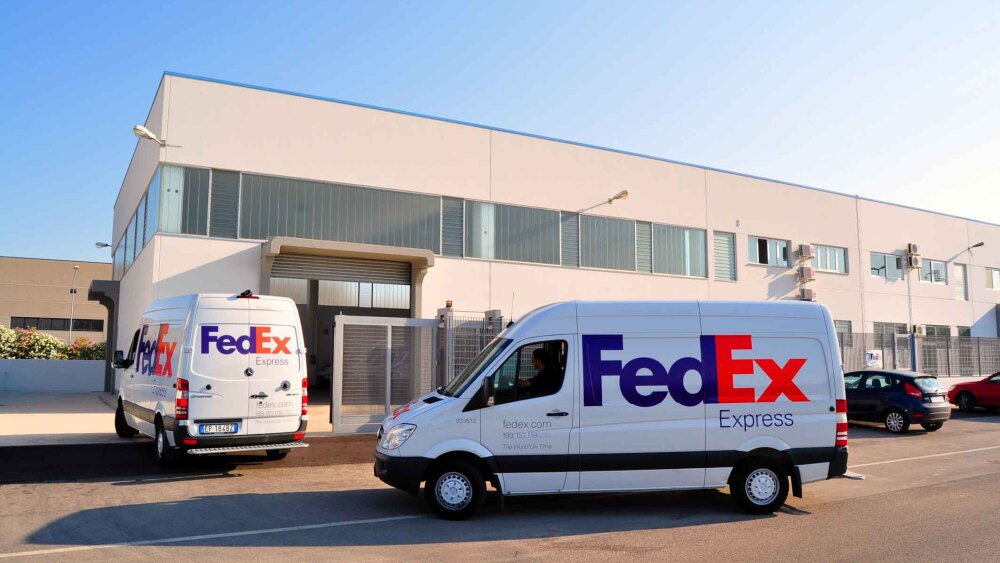 FedEx Express, a subsidiary of FedEx Corp. (NYSE: FDX) and the world's largest express transportation company, today announced the opening of a station in Bari located the South of Italy.
The station offers businesses located in the vicinity even better access and more immediate connections to 90 percent of the world's GDP, including later pickup times, making it easier for companies to take advantage of global markets. For example, shipments can be handed in as late as 2.30 p.m. local time in order to arrive in the U.S. within two business days.
The station is part of a wider development program which FedEx Express has been carrying out over the last 20 months in various countries across Europe, including Italy, where it has opened 21 stations and employed more than 200 additional team members.
"We have chosen Bari and its province as a key point for our expansion into the South of Italy because of the strong entrepreneurial spirit among the local business community. This is reflected in the rising export activity, especially by SMEs," said Renato Carrara, managing director and general manager, FedEx Express in Italy. "With its station in Bari, FedEx Express is able to provide even better support to businesses of all sizes which want to access new markets, with improved connectivity to the rest of Europe as well as countries further afield, such as China, the U.S. and Brazil."
After the recent opening in Naples and Pescara, with this station FedEx Express is expanding its presence and network of operations in the centre and in the south of the Peninsula. Bari is the largest and economically most important city on the Adriatic Sea.
As with all other FedEx stations operating in Italy, the station in Bari offers a wide range of services, including FedEx Express next-business-day deliveries to and from Europe (FedEx International Priority®) as well as economy services at competitive rates within 2 to 5 days (FedEx International Economy®).
All services are available for heavy shipments over 68 kg as well as small parcels and documents. The facility in Bari is located at Via delle magnolie 8 – Modugno (BA).
For further information, please contact FedEx Customer Service 199.151.119
(0.10 € / min, VAT included) or visit fedex.com
FedEx Express
FedEx Express is the world's largest express transportation company, providing fast and reliable delivery to more than 220 countries and territories. FedEx Express uses a global air-and-ground network to speed delivery of time-sensitive shipments, usually in one to two business days with the delivery time guaranteed.
FedEx Corp.
FedEx Corp. (NYSE: FDX) provides customers and businesses worldwide with a broad portfolio of transportation, e-commerce and business services. With annual revenues of $44 billion, the company offers integrated business applications through operating companies competing collectively and managed collaboratively, under the respected FedEx brand. Consistently ranked among the world's most admired and trusted employers, FedEx inspires its more than 3000,000 team members to remain "absolutely, positively" focused on safety, the highest ethical and professional standards and the needs of their customers and communities. For more information, visit news.fedex.com.
About FedEx Express in Italy
FedEx Express has been serving the Italian market since 1986 and has continuously expanded its range of international express services during this time. FedEx Italia is headquartered in Cernusco sul Naviglio (Milan) and currently employs more than 1,200 people, serving from 31 locations. The FedEx gateway at Milan Malpensa International Airport is directly connected with the Memphis World Hub.
# # #