FedEx Express opens a new station in Strasbourg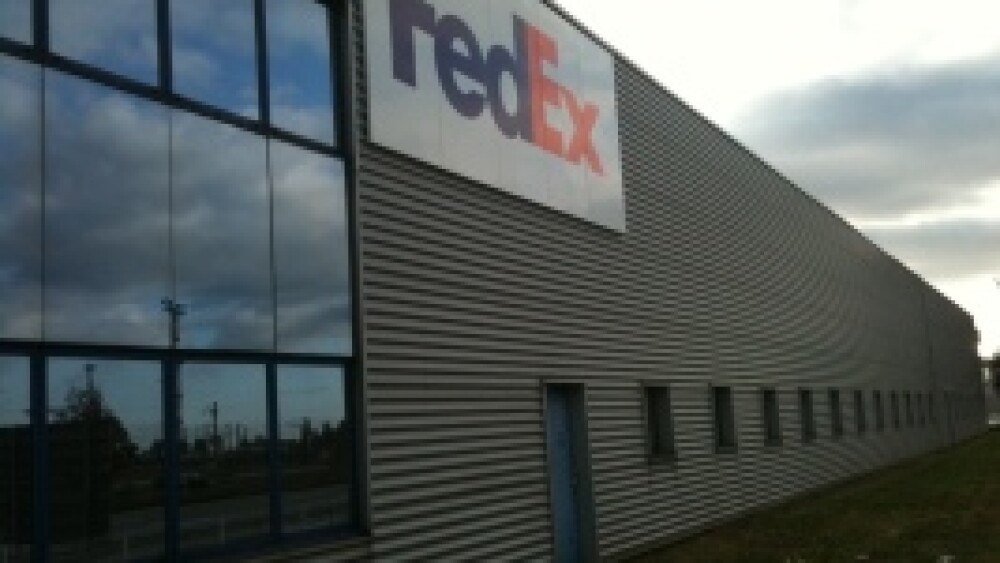 Strasbourg, France, 13 October, 2011 – FedEx Express, a subsidiary of FedEx Corp. (NYSE: FDX) and the world's largest express transportation company, today announced the opening of a new station in Strasbourg. The station will offer local customers, as well as those in the surrounding Alsace region, access and connectivity to 90 percent of the world GDP within two days. This station opening will also create 20 jobs for the region.

As the official seat of the European Parliament and several other European Institutions, Strasbourg is known for its strong international and political activity. About 35,600 companies are located in the Strasbourg region in addition to 1,200 foreign companies in the whole Alsace region . It is indeed an important centre for industries such as distribution, transport, life sciences, automobile and electronics, making it an ideal candidate to benefit from greater access to the FedEx Express global network. The station is connected through a road network to the FedEx European hub at Roissy-Charles de Gaulle and to the Basel Airport, where FedEx operates.

"Strasbourg is a dynamic, cosmopolitan city where both political and commercial spheres are truly European. We are excited about growing our presence and the benefits we can offer businesses here, such as later pick up times. For example, a company needing a next-day delivery by 3 p.m. to a city in the East Coast of the U.S. can tender their shipment as late as 5.30 p.m. the day before", comments Dirk van Impe, managing director, France Operations, FedEx Express.

Customers will benefit from the wide range of FedEx Intra European and Intercontinental express transportation services, including next business day deliveries and economy services within 2 to 5 days. These services are available for documents and small parcels as well as large shipments.
Fifteen new team members are already working from the new station. With a size of approximately 2,400 square meters and 15 vans in operation soon, this station processed around 1,000 shipments on its first two days in operation.

To contact the FedEx station in Strasbourg:
Customer services: 0820 123 800 (0,12€ TTC/min)
Address: 26 rue des Tuileries - 67460 Souffelweyerscheim
Customers can pick-up or drop-off their shipment at the station from Monday through Friday, from 9:30 AM to 7:00 PM.