FedEx Express Opens a New Station in Angers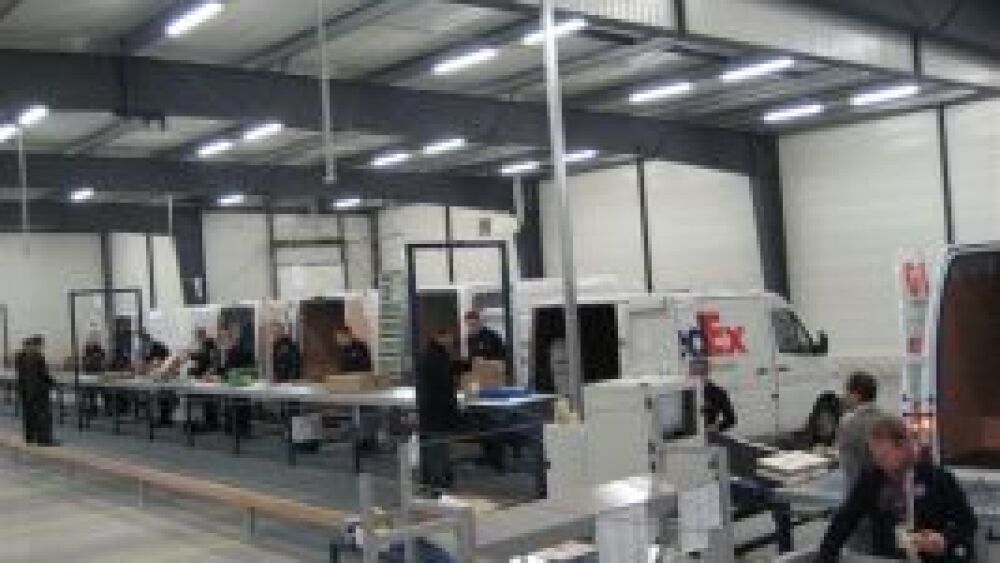 ANGERS, France, Oct. 20, 2011—FedEx Express, a subsidiary of FedEx Corp. (NYSE: FDX) and the world's largest express transportation company, today announced the opening of a new station in Angers. The station will offer local customers, as well as those in the surrounding Pays de la Loire region, access and connectivity to 90 percent of the world's GDP within two days. This station opening will also create eight jobs for the region.

The city of Angers, capital of the Maine et Loire department and the historic capital of Anjou, is recognized as a dynamic city thanks to the presence of many international companies. Located in the heart of the Anjou region that produces 60 percent of the wealth of the Pays de la Loire, Angers is distinguished by the diversity of its industrial activities that include food processing, electronics and computers, fashion, metal, mechanical and automotive, and health, amongst others. Around 440 foreign companies are located in the Pays de la Loire region , and it is one of the most industrialized regions in France.

"An emerging, innovative city, Angers is a young and dynamic community located at the crossroads of communications between the Atlantic Arc, Paris, Brittany and Central regions. We are excited about growing our presence and the benefits we can offer businesses here, such as later pick up times. For example, a company needing a next-business-day delivery by 3 p.m. to a city in the East Coast of the U.S. can tender their shipment as late as 5.30 p.m. the day before", said Dirk van Impe, managing director, Operations, FedEx Express France.

Customers will benefit from the wide range of FedEx Intra-European and Intercontinental express transportation services, including next-business-day deliveries and economy services within two to five days. These services are available for documents and small parcels as well as large shipments.

Eight new team members are already working from the new station. With a size of approximately 2,500 square meters and six vans in operation, this station processed around 300 shipments on its first two days in operation. The station is connected through a road network to the FedEx European hub at Roissy-Charles de Gaulle. Angers station is also the distribution center for some West departments in France.

To contact the FedEx station in Angers:
Customer services: 0820 123 800 (0,12€ TTC/min)
Address: rue des Brunelleries - 49080 Bouchemaine
Customers can pick-up or drop-off their shipment at the station from Monday through Friday, from 9 a.m. to 5 p.m.