FedEx Express Launches New Direct Connection Between India and Asia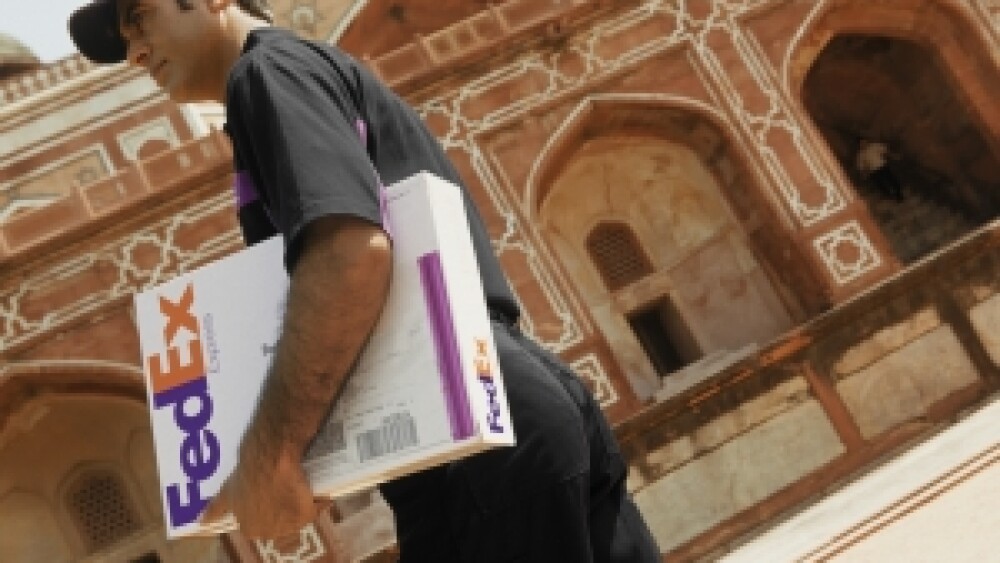 Paris, January 11, 2011—FedEx Express, a subsidiary of FedEx Corp. (NYSE: FDX) and the world's largest express transportation company, today announced the launch of a new flight establishing direct connections between India and the FedEx Asia Pacific hub at Baiyun International Airport, Guangzhou, Southern China. The new flight will offer Indian businesses the benefit of significant additional outbound capacity to Asia in addition to strengthening connectivity between major cities in India and Asia.

The flight provides greater connectivity between Delhi and Asia, offering unprecedented access to further enable the rapidly evolving economic integration between India and Asia. In addition, the launch will further boost the increasing trade between India and the Asia Pacific region. The APAC region is India's largest region for trade and contributes to around 27% of India's exports and 32% of India's imports. In addition, China is India's largest trading partner with bilateral trade expected to cross $60 billion this year compared to $42.42 billion in FY 2009-2010.

"This new dedicated flight providing additional air connectivity to and from India underlines FedEx confidence in the Indian market and reinforces our commitment to enhancing trade opportunities between India and China," said Kenneth F. Koval, vice president, Operations, FedEx Express India. "These service improvements will enable Indian businesses to offer added value to their customers by providing greater access to two of the most rapidly developing markets in the world."

The new dedicated A310 flight connects Guangzhou – Mumbai – New Delhi – Guangzhou five times a week. The flight, which commenced operations from Guangzhou on January 4, 2011, provides significant service enhancements for customers in India and other regions in Asia including:
• Next-Business-Day document service from Asia to selected postal codes in Mumbai.
• For International Priority® Freight shipments and high-value shipments from Asia to India, transit time will improve up to two days and for International Priority Freight shipments from India to Asia, transit time will improve by one day.
• With five additional flights per week, Indian enterprises will have access to expansive cargo space which will allow FedEx Express to carry heavyweight shipments within Asia.

Since 2005, FedEx has been operating a direct Delhi to Shanghai service. Over the years, FedEx has continued to invest, innovate and expand its services to meet different customer needs. Most recently in India, FedEx introduced several service enhancements, including a significant expansion of its domestic express services in India and FedEx Import services for Indian importers. In addition, FedEx also launched a new flight from Bengaluru establishing direct connections between key markets in South India to Europe, Middle East and the U.S.