FedEx Express Launches New Boeing 777F Aircraft At London Stansted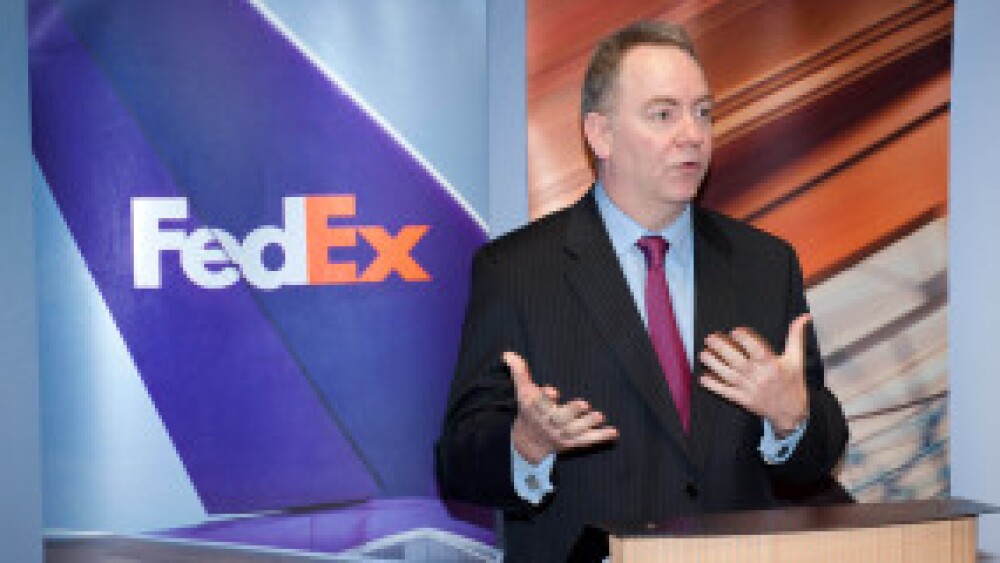 LONDON, February 28, 2011—FedEx Express, a subsidiary of FedEx Corp. (NYSE: FDX) and the world's largest express transportation company, today unveiled a new Boeing 777F aircraft at its Stansted facility as part of the next evolution of FedEx Express sustainability efforts in reducing its global footprint. This latest addition to the fleet will be travelling on the Stansted-Memphis (US) route.

FedEx Express hosted an event to celebrate the launch of the new aircraft, which is the first B777 scheduled cargo operation at London Stansted of its kind. The launch was attended by Nick Barton, managing director of London Stansted Airport and hosted by David Binks, senior vice president, Operations, FedEx Express Europe.
The arrival of the new freighter is part of an ongoing upgrade of the FedEx Express fleet, strengthening the company's commitment to the environment and efforts to reduce its carbon footprint. The enhancements offered by the new aircraft include:


18 per cent less emissions and 18 per cent fuel reduction on a capacity basis compared to the MD-11 used previously on the Stansted-Memphis route

Advanced noise-reduction, making landings and takeoffs quieter

Higher capacity, carrying 6.8 tonnes more than the MD-11.

FedEx Express has accepted delivery of 12 B777s, including two B777Fs recently launched at the FedEx Express European hub at Charles De Gaulle, Paris, last year, linking Paris with Memphis and Paris with Hong Kong. There are 33 remaining on order, for a total of 45 B777Fs.
"The launch of the new aircraft at London Stansted is an important step in our long-term commitment of being a responsible corporate citizen both in the UK and around the globe, including many ISO14001-certified FedEx facilities like London Stansted. We have applied our long-standing spirit of innovation to a decade-long effort to reduce energy and fuel usage, increase energy efficiency, and put to use technologies that will change the future of our industry," said David Binks, senior vice president, Operations, FedEx Express, Europe. "Global demand for air cargo and express services continues to grow rapidly and FedEx Express has made significant investments in our network to meet customers' needs and fulfil our business objectives. The environmental efficiencies of this new aircraft, coupled with its attractive payload range and economics, makes the B777F the best choice for FedEx Express and its customers."
Nick Barton, managing director of London Stansted Airport, said, "At Stansted we're committed to improving our environmental and operational performance so we welcome the arrival of the new FedEx B777F, one of the world's most modern air freight carriers. With lower noise and emissions levels than the MD-11 it replaces, this investment will also be welcome news to the communities around the airport.
"Having obtained Code F status for the next generation aircraft to operate on our runway, and as the only major London Airport with capacity for growth, we're delighted FedEx selected its Stansted hub as a base for one of their new B777F," Barton continued. "Along with the environmental benefits, the new aircraft boosts freight capacity, which is very exciting news for industry and business around the region who rely on the FedEx operations here at Stansted."