FedEx Express is "Major Sponsor" Of the 2009 Paris Air Show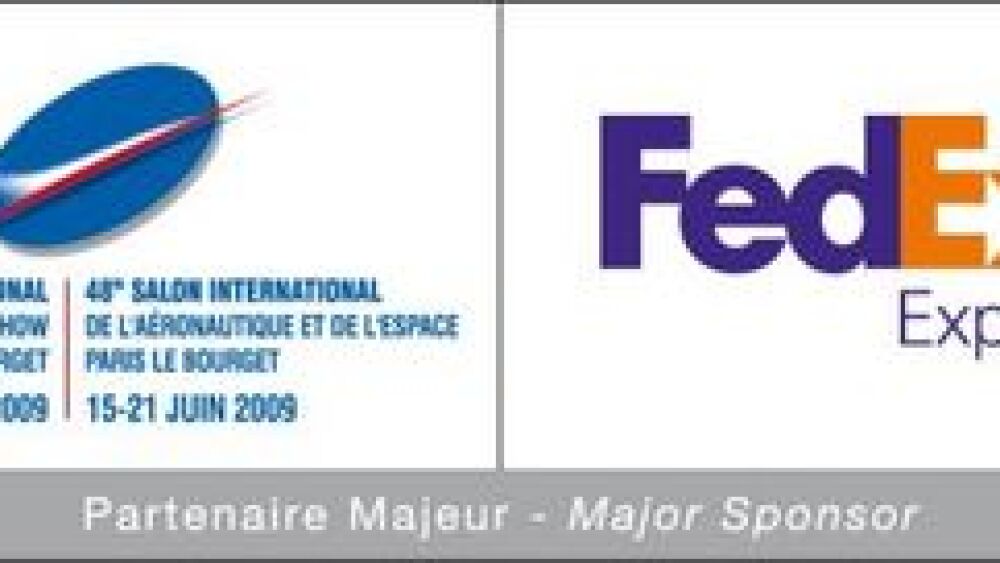 PARIS, June 15th 2009—FedEx Express, subsidiary of FedEx Corp. (NYSE: FDX) and the world's largest express transportation company, will participate in the 48th International Paris Air Show – Le Bourget as a "Major Sponsor" of this prestigious event.

This year, FedEx is responsible for sending "Entry Passes" (badges and invitation books) to European and international exhibitors; more than 40 countries were represented in 2007. This is the first time that FedEx has been in charge of this task for the trade show, which is a sign of utmost trust in the quality and reliability of FedEx's services. There were three waves of mailings (envelopes weighing 500 grams on average).
The first was in mid-April and the last was recently completed at the end of May. A total of nearly 1,000 non-transferable entry passes were delivered.Under the relationship, FedEx Express will make its international express transport services available at the trade show and throughout the duration of the event. Exhibitors and visitors will be able to benefit from the expertise of FedEx for urgent deliveries with a commitment to delivery times. With more than 670 aircraft and approximately 43,000 vehicles, this expertise is backed up by a worldwide air and ground network.
"FedEx is delighted to support this top aeronautics event, which is particularly renowned in Europe and France. This 48th edition, of which we are a major supporter, is celebrating the show's 100-year anniversary. At the same time our European hub at Roissy-Charles de Gaulle is celebrating its 10-year anniversary this year. Both are significant," said Alain Chaillé, vice-president, Operations, FedEx Express Southern Europe.

As the world's second largest air carrier, FedEx will hold a privileged position and will have the opportunity for numerous contacts with key players in the aeronautics sector.
More than 2,000 exhibitors, 60% of whom are foreign, are expected to attend the Paris Air Show June 15-21. 400,000 visitors, including more than 150,000 professionals, attended the event in 2007.