FedEx Express Introduces Cork Flight Route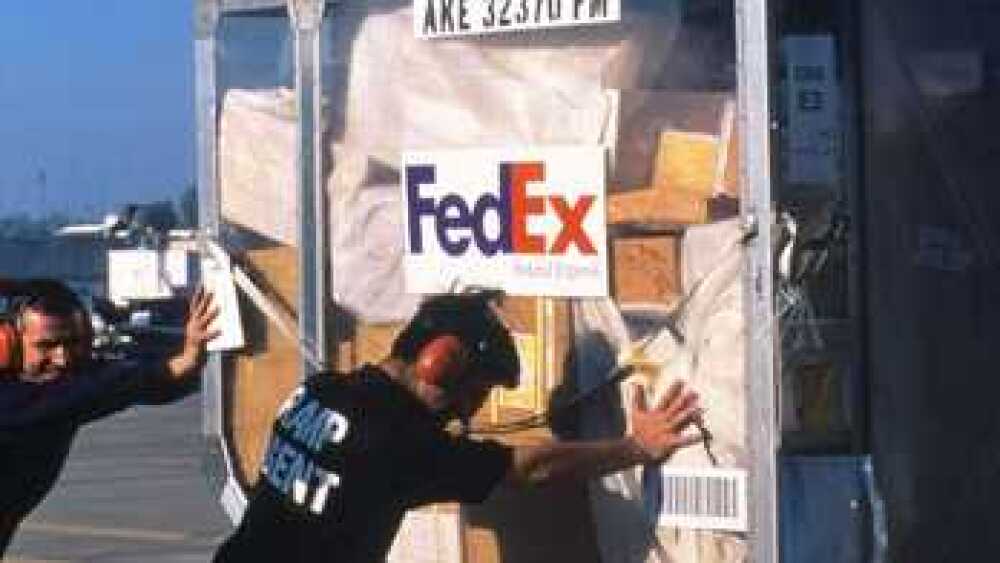 CORK, Ireland, Oct. 8, 2008 – FedEx Express, a subsidiary of FedEx Corp. (NYSE: FDX), and the world's largest express transportation company, has introduced a new flight route through Cork to provide customers with improved next-business-day access to Continental Europe and the U.S. East Coast.
Customers in the South, South East and West of Ireland will benefit from pick-up times of up to one and one-half hours later on average than previously available and faster service to select destination markets, making FedEx Express the most competitive next-day service in the region. Customers who previously had two-business-day service to select U.S. markets will now be able to reach more than 3,500 zip codes along the U.S. East Coast overnight.
"This service enhancement is excellent news for customers in Ireland, offering the business community a vital next-day delivery service to Continental Europe and the East Coast of the United States along with later pick-up times for greater convenience and flexibility," stated David Canavan, managing director, Operations & Customer Service, FedEx Express, Ireland, Scotland and the Nordics. "FedEx Express is committed to supporting Irish businesses by providing the most competitive service to key markets around the world."
The flight, which originates in Shannon, will now connect through Cork to allow for regional pick-up for next-business-day delivery before proceeding to its onward destination, the FedEx Express hub at Paris Charles de Gaulle International Airport. This additional flight segment represents an investment in Ireland's economy by offering businesses improved service and greater next-day market access from more points within Ireland.