FedEx Express Helps Runners in the World's Largest Race 'Finish with a Smile!'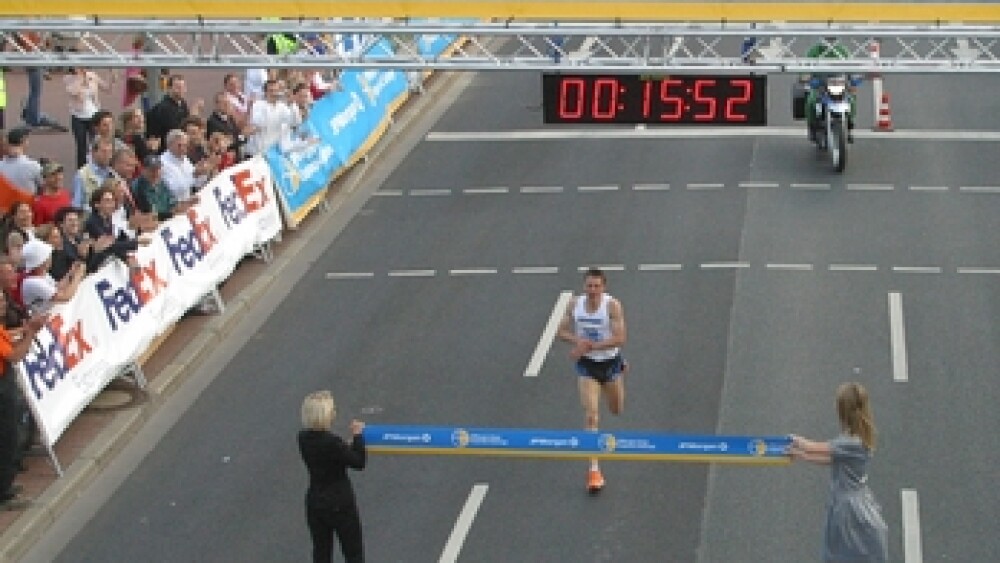 FRANKFURT/MAIN, Feb. 10, 2009 – FedEx Express, a subsidiary of FedEx Corp. (NYSE: FDX) and the world's largest express transportation company, will continue to provide a free picture upon request for all runners crossing the finishing line of the JP Morgan Chase Corporate Challenge (JPMCCC) in Frankfurt/Main —the largest race in the world with more than 73,000 participants in 2008. The event will take place on Wednesday, June 17th.
This is the third year that FedEx will be offering this popular service for free and the numbers speak for themselves: the FedEx photo-finish website received more than 130,000 visits in 2008—about 23 percent more than in 2007. More than 23,000 photo finish certificates were delivered—with about 19,000 visitors recommending the service to friends and colleagues.
There are a number of reasons to spread the word about the "Finish with a Smile!" service. Runners will be able to watch the finishing moments online at www.jpmccc-fotofinish.de by the afternoon of the following day.
Interested participants of the JPMCCC should remember the time displayed when they cross the line at the finishing post. This will help make it easier for runners to locate themselves online. Users will also have the opportunity to highlight themselves or other participants by marking the final photograph. Emails will then be delivered instantly. For best results, please remember the following line when crossing the finishing line: "Finish with a Smile!"