FedEx Express Enhances Service To and From the North of the Netherlands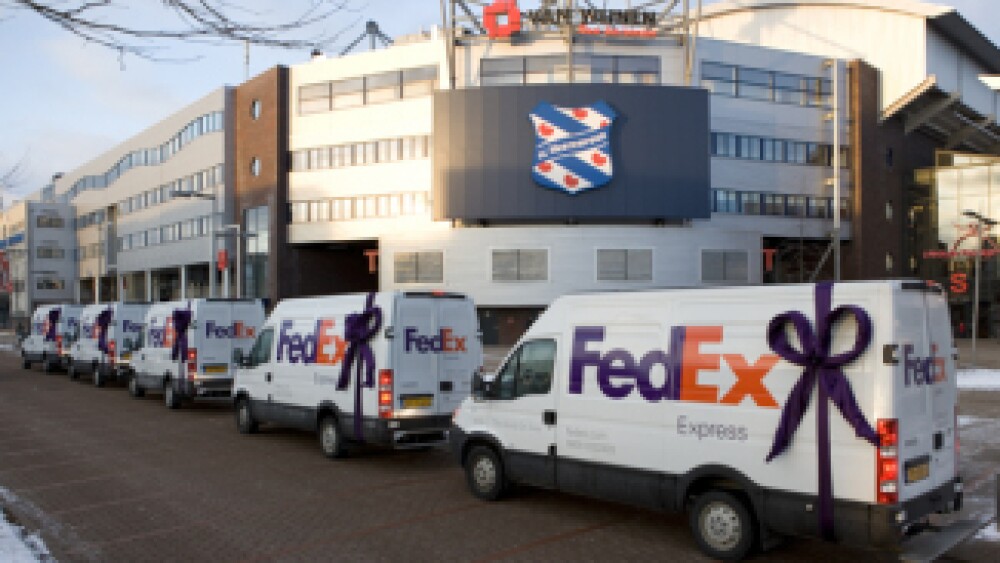 DRACHTEN, February 12, 2010 — FedEx Express, a subsidiary of FedEx Corp. (NYSE: FDX) and the world's largest express transportation company, today announced a series of service enhancements that will give customers in Friesland and Groningen improved access to the rest of the world. The new changes include next-business-day delivery service to the U.S. and Canada, benefiting local businesses operating internationally in the area. It will also help boost the region's connectivity to key international business centres, thereby becoming an attractive commercial destination for companies looking to relocate, as well as strengthening the local economy.

Improved transit times will now mean that companies in Groningen and Friesland can do business with the U.S. and Canada seamlessly. Shipments collected in the afternoon will be delivered the next business day before 10.30 a.m. to more than 20,000 zip codes across North America, as well as delivery by end-of-business day to more than 46,000 U.S. zip codes.

"By fully integrating this region into the existing FedEx network, we propel the area into new territories and boost connectivity to global markets worldwide," said Patrick Stienlet, managing director, Operations for FedEx Express in the Benelux. "At FedEx, we understand the evolving needs of our customers and constantly enhance our portfolio of services to respond to this. These enhancements are evidence of that."

As part of these improved services, FedEx Express can also offer customers later pick up times of up to three hours. This will benefit companies in the region by providing greater flexibility and extending the time they have to accept sales orders from abroad and prepare their shipments destined for Europe, Asia and the rest of the world.