FedEx Express Donates To Environmental Charities Chosen By Team Members In Europe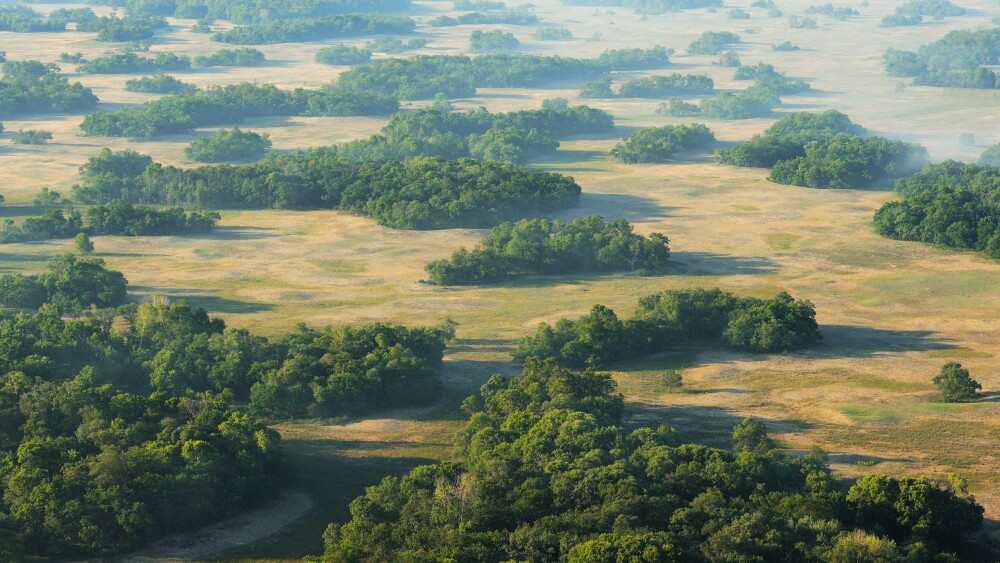 Rewilding Europe and The Ocean Cleanup to Each Receive $50,000 Donation
As Part Of FedEx Priority Earth Grant Day Program
Amsterdam, 3 June 2021 — FedEx Express, a subsidiary of FedEx Corp. (NYSE: FDX) and the world's largest express transportation company, announced it will donate $100,000 USD to environmental charities in Europe.
As part of FedEx newly launched Priority Earth initiative, the company is awarding a total of $600,000 to 12 non-profit organisations globally, selected by its team members around the world.
Rewilding Europe and The Ocean Cleanup were chosen by European team members as their preferred beneficiaries of the funding. They will each receive $50,000 donation to support and further their work addressing climate change and preserving the natural environment.
"As we continue our own journey to deliver carbon neutral operations by 2040, we recognize the value of supporting non-profit organisations working to protect natural environments around the world. We're particularly delighted to be able to support causes that make a difference to our natural environment and are close to the hearts of our FedEx team members in Europe" said David Canavan, Chief Operating Officer, FedEx Express Europe.
Rewilding Europe works with local partners in eight large landscapes across Europe to recover nature and wildlife. A critical part of their work is cooperation with local communities, providing new business opportunities that deliver positive impact towards a local nature-based economy, which in turn creates incentives for further rewilding and nature recovery.
Willem Nolens, Head of Finance & Operations at Rewilding Europe, said: "We're very excited to be selected by FedEx for this grant. Being chosen by FedEx team members is great recognition of our work, making the European continent a wilder place. As we are growing our portfolio of landscapes, we will put this donation to good use in supporting the development of our rewilding areas."
FedEx Express regularly collaborates with non-profit organisations on programs that deliver a broader benefit for the industry, society or environment. Recently launched collaborations in Europe include sustainable transport and logistics projects with Natuur & Milieu and the Global Alliance of NGOs for Road Safety.
The Priority Earth Grant Day Program complements these collaborations by awarding unrestricted funding to the chosen organisations, by way of independent selection and donation. Funding transfer is subject to successful vetting of the non-profit by a third-party donor advised giving scheme.
About FedEx Corp.
FedEx Corp. (NYSE: FDX) provides customers and businesses worldwide with a broad portfolio of transportation, e-commerce and business services. With annual revenue of $79 billion, the company offers integrated business solutions through operating companies competing collectively, operating collaboratively and innovating digitally under the respected FedEx brand. Consistently ranked among the world's most admired and trusted employers, FedEx inspires its more than 570,000 team members to remain focused on safety, the highest ethical and professional standards and the needs of their customers and communities. FedEx is committed to connecting people and possibilities around the world responsibly and resourcefully, with a goal to achieve carbon-neutral operations by 2040. To learn more, please visit fedex.com/sustainability
About Rewilding Europe
Rewilding Europe is a non-profit organisation based in the Netherlands, working to create large and scalable rewilded landscapes in different regions across Europe. The organisation has established itself as a pan-European initiative, operating at the frontline of rewilding at a European scale.
After almost a decade of committed work, Rewilding Europe has been contributing to the momentum of rewilding. As it takes this new conservation movement forward across the continent, Rewilding Europe will continue to act as a pioneer and frontrunner.