FedEx Express Donates $90,000 to SOS Children's Villages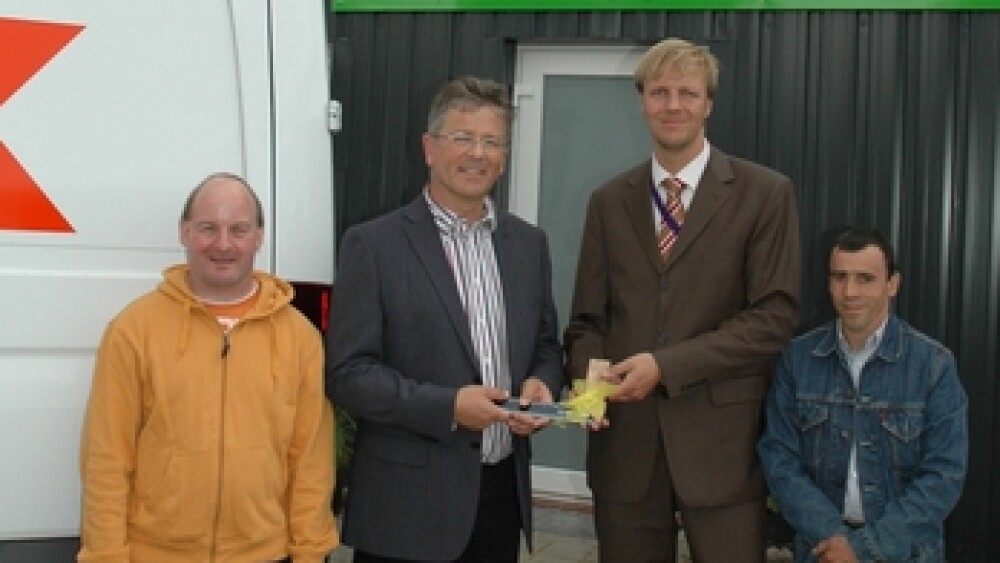 Frankfurt am Main/Bockum, June 19, 2009 – SOS Kinderdorf e.V. and FedEx Express, a subsidiary of FedEx Corp. (NYSE: FDX) and the world's largest express transportation company, today marked the opening of a new carpenter's workshop at the SOS Village Community Hof Bockum, located in Amelinghausen, just south of Hamburg.
As an organization which promotes the social and professional integration of adults with disabilities, SOS Village Community gives people the opportunity to work within the organization's portfolio of businesses, which include a garden centre and cheese factory in addition to the carpenter's workshop. Products made on site are purchased by companies as well as private individuals.
FedEx Express has supported SOS Children's Villages in Germany since 2005 and has donated a total of $390,000 to the organization. However, the company's commitment extends beyond financial assistance. From 2006 to 2007, FedEx helped the organization send an album to nine countries and 12 SOS Children's Villages around the world, giving residents the opportunity to add their own poems, pictures and stories at each stop. The album was shipped by FedEx Express free of charge. The company also aims to extend the cooperation with the SOS Village Community Hof Bockum beyond the donation to give FedEx employees the opportunity to interact with residents.
"At FedEx, being a good corporate citizen is part of our identity – not only because it's the right thing to do, but because it's who we are as a company. We see ourselves as more than just a service provider, employer and investor – we are a part of the social fabric of society", said Bernhard Schloemer, managing director, Operations, Central and Eastern Europe at FedEx Express. "This relationship has really motivated us to support the SOS Children's Villages organization because we believe the integrative concept of the facility, as well as its close proximity to the FedEx station at Hamburg Rothenburgsort allows us to maintain a lasting relationship with the organization."
"SOS Children's Villages depends on donations from private individuals and companies. In addition, we are always interested in support which goes beyond financial assistance, and FedEx is that kind of supporter," said Manfred Persy, director of the SOS Village Community Hof Bockum.
Support for the SOS Village Community Hof Bockum is only one example of FedEx commitment to corporate social responsibility. The company has adopted a wide range of measures which include social as well as environmental initiatives. This approach is described in detail in the "FedEx 2008 Global Citizenship Report". For more information on the report, please visit: blog.fedex.com.