FedEx Express Brings Chilean Rescue Capsule to Germany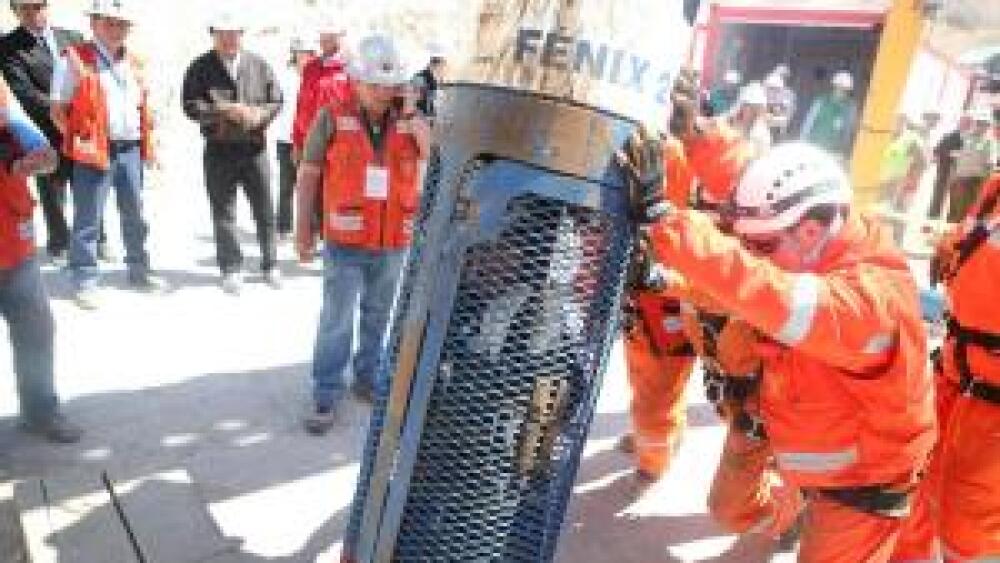 COLOGNE, Germany, May 2, 2011—Nearly 4.5 meters long and less than 90 centimeters wide describes the measurements of just one of the "Fénix" rescue capsules used in the historic rescue of 33 Chilean miners trapped 700 meters underground for nearly ten weeks last year. The life-saving "Fénix" is now crossing the globe on a worldwide tour in an impressive retelling of the heroic rescue mission.

The Chilean copper association CODELCO and the Ministry of Mining for the Republic of Chile have selected FedEx Express, a subsidiary of FedEx Corp. (NYSE: FDX) and the world's largest express transportation company, as the official transporter of the capsule. FedEx will be transporting the capsule from Ottawa, Canada to the Cologne Bonn Airport in Germany on May 2. From there, the rescue capsule-turned-exhibition piece will continue its journey to Bochum, where it will be displayed at the German Mining Museum in Bochum as part of the special exhibition. "Treasures of the Andes – Chilean copper for the world", a common project of the Mining Museum and the Embassy of Chile.

"We are proud to have been selected for the transport of this impressive rescue capsule. In doing so, we are helping to make this piece of history accessible to people all over the world," says Bernhard Schloemer, managing director, Operations, FedEx Express, Central and Eastern Europe. "With our trusted global network in place, we will ensure that in one month the capsule safely returns from Germany to Washington D.C."

"The rescue of the miners through the use of these capsules brought tremendous relief to the Chilean people and our President Sebastian Piñera. It wasn't just miners from around the world who showed solidarity with those trapped—people from every nation expressed their sympathy and concern for the miners and their families," adds Jorge O'Ryan Schütz, the Chilean ambassador in Berlin.

The Fénix capsule is just one of the unusual shipments FedEx has been recently entrusted to ship. This past summer, 25,000 sea turtle eggs were transported by FedEx from the Gulf of Mexico to the Atlantic coast in Florida. Seven whales and four dolphins were also recently tansported and this coming Mother's Day will be another special opportunity for the company to deliver well-deserved gifts in honour of mothers internationally. Every year, FedEx transports over 150,000 bouquets to mothers around the world.