FedEx Express boosts capacity on UK-US trade lane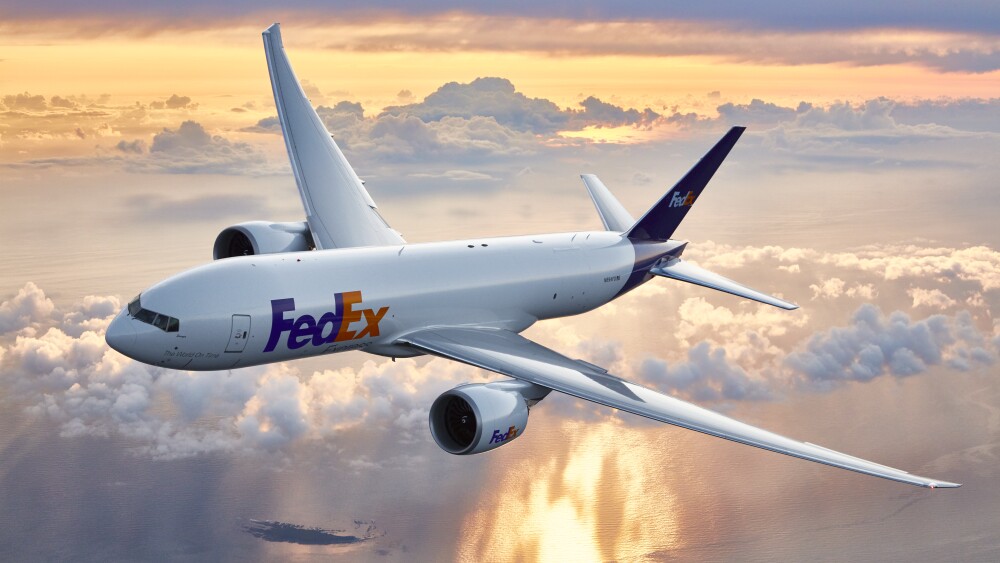 London, 1 February 2022 - FedEx Express, a subsidiary of FedEx Corp. (NYSE: FDX) and the world's largest express transportation company, today announces the launch of a new flight from the UK to the United States, boosting capacity for UK exporters wanting next-day delivery to the world's largest economy.
The flight, operated with a Boeing 777, offers customers more transatlantic parcel and e-commerce capacity, adding approximately 626,000-lbs of additional capacity per week, to the FedEx Express transatlantic network, with 160,000-lbs dedicated to the UK alone. It operates four times per week, departing from Charles-de-Gaulle (CDG) Airport in Paris, France, connecting to hubs at East Midlands Airport (EMA), UK, and Indianapolis (IND), US.
FedEx Express now operates three transatlantic flights out of the UK. It selected EMA, the UK's number-one express and e-commerce cargo gateway, for its newest flight given its strategic location. EMA is only a four-hour truck drive to 90% of the population of England and Wales, and is especially well-located for the high density of e-commerce businesses situated in the Midlands Golden Triangle1.
Edward Clarke, Vice President of Operations UK, FedEx Express said: ''The UK is the fourth largest e-commerce market in the world, and the pandemic has driven even higher demand for online goods, including into the US. We're excited to add this new flight into our network, which provides businesses with additional capacity and enables them to expand and compete with domestic e-commerce businesses in the US. He added, "It also gives a boost to our operations in the Midlands, which is a major logistics centre with outstanding connectivity across the UK."
Clare James, Managing Director of East Midlands Airport, said: "FedEx's decision to route its new transatlantic service through EMA is a ringing endorsement of this airport's important role as a vital hub for facilitating global trade between the UK and its key partners. We're delighted to welcome FedEx's additional business which will help sustain jobs and investment at the airport. We look forward to working with FedEx to build on this latest development and identify further opportunities to grow their operation here in the future."
This new flight represents another significant investment for FedEx Express in Europe – along with the company's recently announced flights – strengthening the FedEx commitment to meeting customer demand at a time of growing trade volumes and constrained supply chains.
1 https://www.bis-hendersonspace.com/is-the-golden-triangle-still-the-centre-of-uk-logistics/