FedEx Express Belgium Wins Diversity Award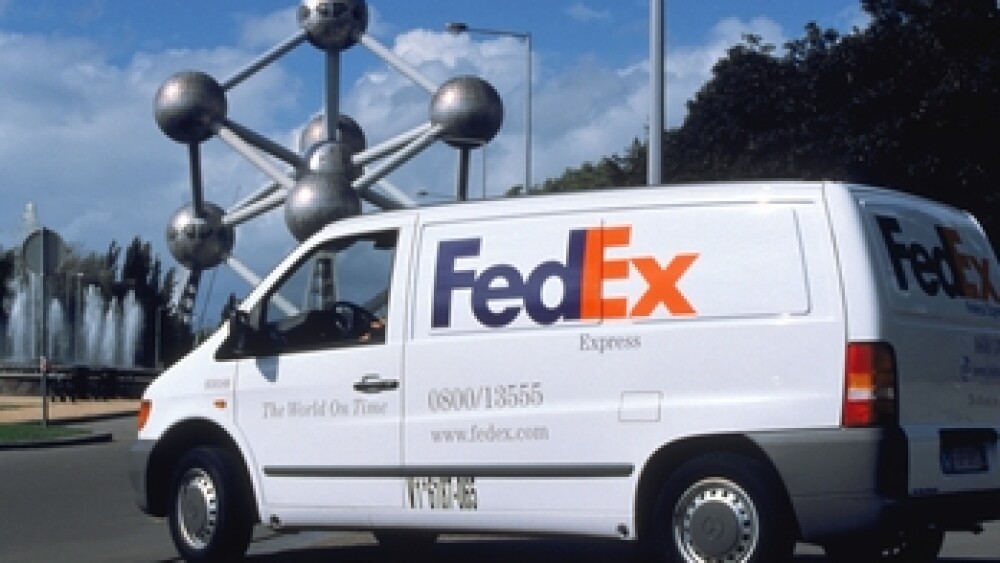 BRUSSELS, March 17, 2008—FedEx Express, a subsidiary of FedEx Corp. (NYSE: FDX) and the world's largest express transportation company, has again been recognized for its excellent policy on diversity in the workplace in Belgium. The diversity award was granted by the Great Place to Work® Institute as part of an annual survey organized in association with the Vlerick Leuven Ghent Management School. FedEx has also been rated as the second-best large employer (500 employees or more) in Belgium.

"It is a great honor for FedEx to be recognized as a company that feels very strongly about diversity," said Patrick Stienlet, FedEx Express managing director, Operations for Belgium, Netherlands and Luxembourg. "Our priority is to treat all employees in the same respectful way, regardless of their gender, nationality or religion. This positive result shows that our efforts are very much appreciated by our employees."

Diversity has always been integral to FedEx operating model and is clearly represented in the range of staff working at FedEx. In Belgium, FedEx employs people from 40 different nationalities. Just under a third of couriers—a career traditionally perceived to be male- dominated—are female and even more than a third of managers in the company are women. Career break opportunities are widely used. About 11% of the workforce has enjoyed such a break last year, including as well men and managers, without negative impact on their career progression.

FedEx has a number of innovative diversity initiatives programs, such as a monthly calendar which informs employees about various religious and cultural celebrations for the diverse range of religions and cultures represented at FedEx. The company also tries to be flexible in its approach to employees who may need to adapt their work schedule during religious festivals, such as Ramadan, when many Muslims fast during daylight hours.

FedEx consistently scores highly in the Best Employer survey and topped the list last year in its category. "We got a score of 80% or more on all sections of the survey this year, which is exceptional," Stienlet said. "Each year we try to learn from the results we get on the Best Employer election, so we can improve our policy."