FedEx Express Belgium Awarded For Diversity Policy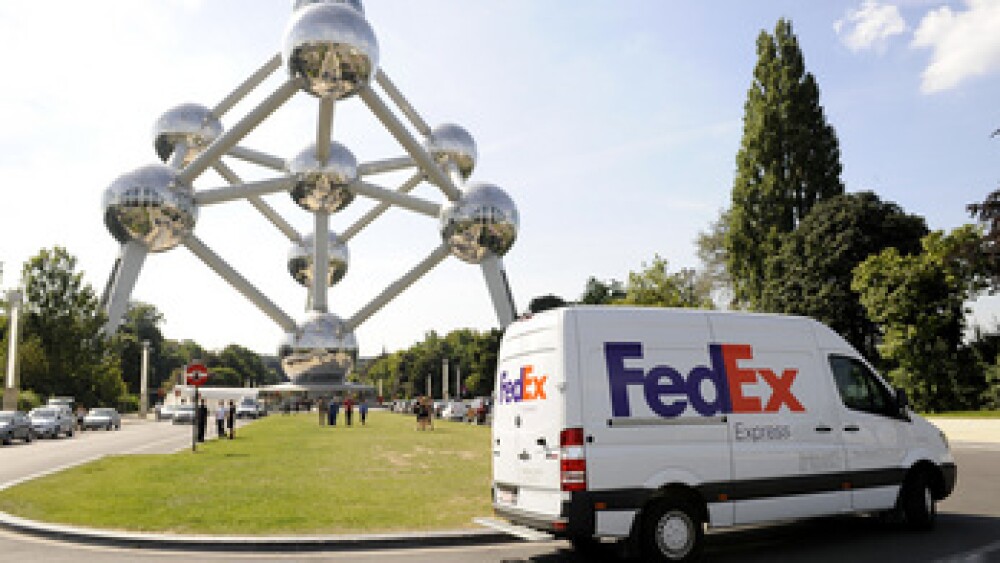 BRUSSELS, April 2, 2009—FedEx Express, a subsidiary of FedEx Corp. (NYSE: FDX) and the world's largest express transportation company, has been recognized for its commitment to diversity in the workplace in Belgium. The diversity award was granted by the Great Place to Work® Institute as part of an annual survey organized in association with the Vlerick Leuven Ghent Management School. This is the third consecutive time that FedEx Express has received the Belgian diversity award.
FedEx Express has also been rated fifth in this year's Belgian "Best Companies to Work For" listing—the fifth consecutive year that FedEx Express has been included in the top 10 Best Workplaces in Belgium.
"It is a great honor for FedEx Express to be recognized as a company that feels very strongly about diversity," said Patrick Stienlet, managing director, Operations for FedEx Express Belgium, Netherlands and Luxembourg. "Diversity has always been integral to the FedEx operating model and is clearly represented in the range of staff working at FedEx. We owe this diversity award to all our team members."

FedEx treats all its team members in the same respectful way, regardless of their gender, sexual orientation, nationality, ethnicity or religion. This is clearly reflected in the exceptionally high average positive responses on all questions related to diversity in the 2009 Great Place to Work® survey for Belgium.
In Belgium, FedEx Express employs 827 people from 39 different nationalities. About a third of management staff and courier team members—a career traditionally perceived to be male-dominated—are female.
FedEx also has a number of innovative diversity programs, including flexibility in its approach to employees who may need to adapt their work schedule during religious festivals, such as Ramadan, when many Muslims fast during daylight hours. FedEx also respects the desire of Muslim, Jewish or Hindu team members to take time off as holiday to celebrate their religious festivals.
FedEx Express is consistently ranked as one of the world's most admired and trusted employers in numerous surveys and listings. FedEx Express has already been recognized as a "Best Workplace" in Ireland, Germany and Italy in 2009. FedEx was also recently ranked in the top ten on Fortune's list of the world's most admired companies.