FedEx Express and UEFA Foundation for Children Support Young Footballers in Poland
Over 3,000 kits to be donated to charities using football to connect young people and make a positive impact in their lives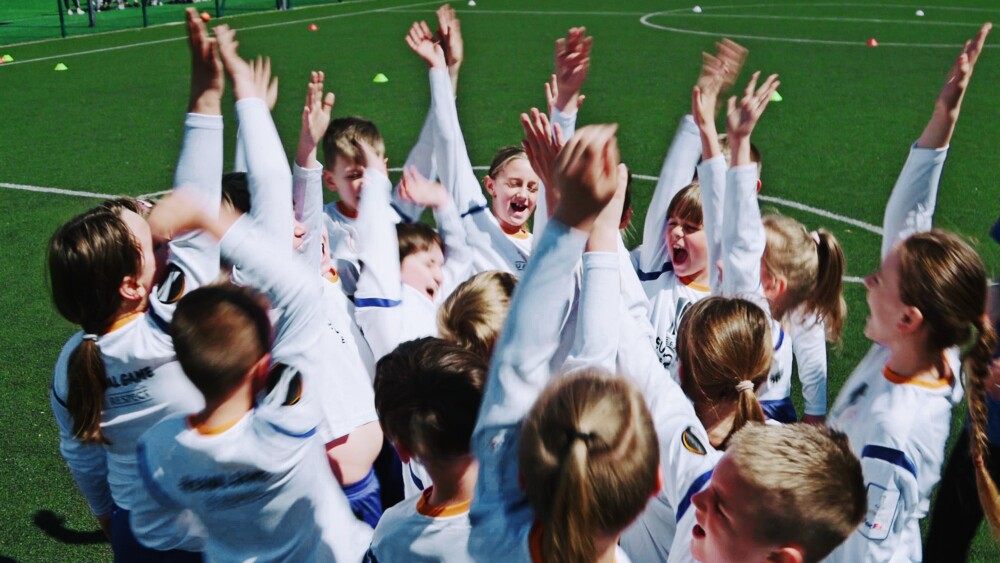 Warsaw, May 25, 2021 – FedEx Express, a subsidiary of FedEx Corp (NYSE: FDX) and the world's largest express transportation company, in cooperation with the UEFA Foundation for Children, will donate over 3,000 football kits to young footballers in Poland. The donation is organized in connection with the UEFA Europa League Final, taking place on May 26 in Gdansk. FedEx Express is an Official Sponsor of the UEFA Europa League.
This year, the UEFA Europa League Final will take place at the Gdańsk Stadium. In advance of the event, FedEx Express and the UEFA Foundation for Children will surprise players with the football kits. Recipients include Młodzieżowe Stowarzyszenie Inicjatyw Sportowych (MSIS), located in Mragowo, which will receive 800 sets and 200 footballs. Over 2,500 football kits and 200 footballs will go to Amp Futbol Polska as part of their two initiatives, Junior Amp Futbol program aimed at children and young people with amputations and limb disabilities, and the Futbol Plus project supporting football academies for children with various disabilities.
"Football offers many opportunities for social integration and well-being. Especially in these challenging times, it is important to support young people in their physical development. As a company, we want to connect people not only worldwide, but also within local communities in which we operate, and sport is an ideal platform to engage young people. Our team is incredibly proud of this part of our sponsorship," said Mariusz Mik, Vice President Ground Operations Eastern Europe, FedEx Express.
This is yet another collaboration between FedEx Express and the UEFA Foundation for Children to promote sports among young people in Poland. Since becoming an Official Sponsor of the UEFA Europe League in 2015, FedEx Express has supported various programs using football as a platform for social change, as well as the player mascot allocations of the finals (Basel, 2016; Stockholm, 2017; Lyon, 2018; Baku, 2019). The European Player Mascots program has given over 1,000 kids a chance to meet their football heroes. For many of them this was a unique and unforgettable experience. This year, while taking the necessary precautions related to COVID-19, a number of Polish children will have the chance to cheer on their football idols on the day of the May final in a virtual format.
"We want to thank FedEx Express for investing in programs promoting football in underprivileged communities, and supporting the 'football for good movement' efforts," said Urs Kluser, General Secretary of UEFA Foundation for Children. "Through the player mascot program, children living in the host cities of the UEFA Europa League final experience a moment that will forever remain in their hearts and memories."
[gallery ids="37222,37223,37224,37225"]