FedEx Expansion Plans Affirm Commitment to Indian Businesses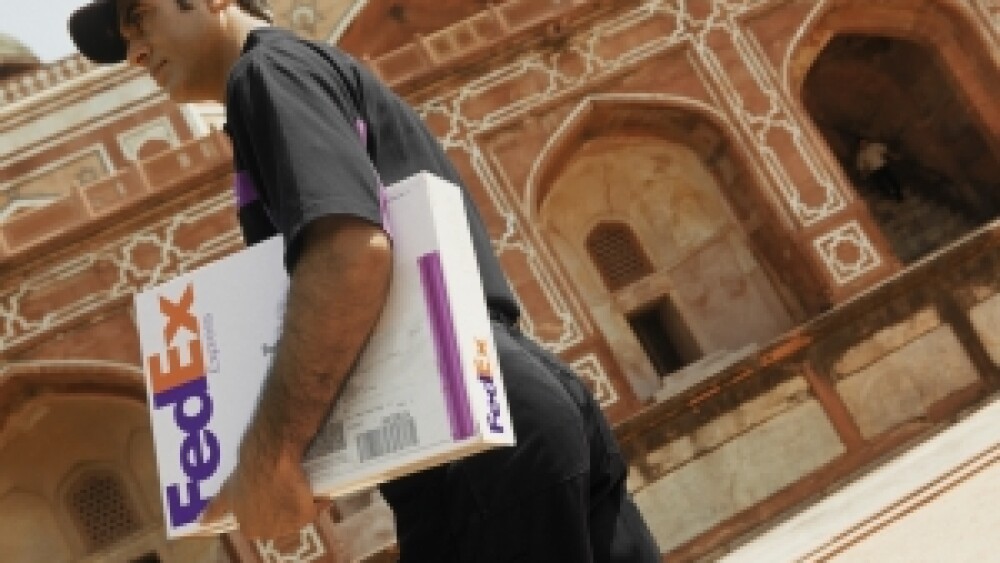 Paris, France, August 17, 2010 – FedEx today announced plans to strengthen the company's international and domestic services across India. FedEx Express, a subsidiary of FedEx Corp. (NYSE: FDX), and the world's largest express transportation company, has launched a new flight from Bengaluru establishing direct connections to Europe and the Middle East and the U.S. With this, Bengaluru becomes the third Indian gateway for FedEx joining Delhi and Mumbai and enhancing FedEx customers' access to the global marketplace.

FedEx premium domestic express delivery service is also expanding its next business day* service from 14 to 58 origin cities over a period of months from August 2010.

"India has witnessed exceptional levels of economic expansion, and despite the global economic downturn, the economy reflects strong performance in manufacturing and export-oriented industries," said Kenneth F. Koval, vice president, Operations, FedEx Express India. "The launch of the new flight from Bengaluru, coupled with the domestic service expansion, broadens market opportunities for customers doing business locally as well as internationally by leveraging the reach of the FedEx worldwide network."

With the share of Europe and America in India's exports at 23.8 per cent and 16.5 per cent respectively between 2008 and 2009, the new flight from Bengaluru opens up immense possibilities for South Indian companies trading with Europe, the Middle East and the US.Key enhancements offered by the new flight include:

• Later pick-up times for customers by up to 90 minutes in Bengaluru.
• Access to the full FedEx suite of services, including the shipment of heavyweight express freight.
• Additionally, customers in Bengaluru can now also ship perishable, valuable and dangerous goods.
"Bengaluru and its surrounding cities are a major component of India's economic expansion , with South India contributing to approximately 20 per cent of India's GDP," added Koval. "By launching our flight from Bengaluru, we're confident that businesses in South India will gain from greater global access."

The 58 cities selected for the domestic express service expansion contribute to 40 per cent of India's GDP and allow FedEx to offer a more defined and diversified product portfolio to and from major cities across India. FedEx will add satellite cities such as Secunderabad, Tirupur, Chinchwad, Pimpri, Thane and Navi Mumbai into the service points from August 2010—with more cities benefiting from the services in the months ahead.

These service enhancements are part of an ongoing focus by FedEx to strengthen its foothold in India whilst bolstering the trade lane between Asia and Europe. Enhancements by FedEx started in March 2005 with the launch of the air cargo industry's first express direct flight from mainland China to Europe. It was followed in September 2005 by a second flight doubling the capacity between Europe and Asia, with a stop in Delhi, making it the first overnight express daily flight between India and China.

In October 2009, FedEx launched its first premium express domestic service.* As of August 2010, the service is available from Ahmedabad, Bengaluru, Chennai, Coimbatore, Delhi, Faridabad, Ghaziabad, Gurgaon, Hyderabad, Jaipur, Kolkata, Mumbai, New Delhi, Noida, Pune, Secunderabad, Tirupur, Chinchwad, Pimpri, Thane and Navi Mumbai to 58 destinations.

*Transit and Delivery commitments may vary between 1-3 days depending on pick-up time, origin and destination. For more information, visit fedex.com/in.