FedEx Expands Portfolio with Launch Of FedEx International Economy Service in India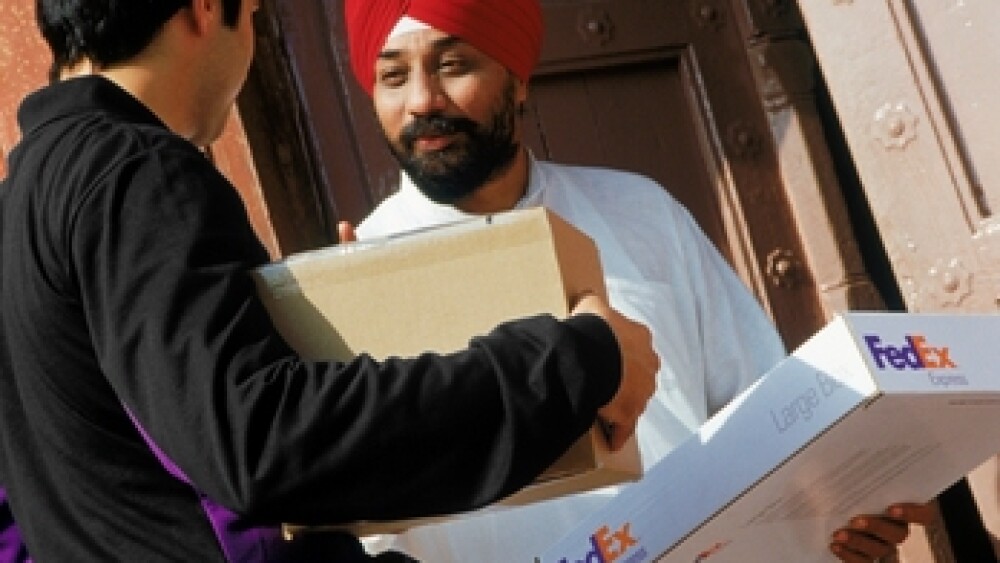 MUMBAI, April 3, 2009—FedEx Express, a subsidiary of FedEx Corp. (NYSE: FDX) and the world's largest express transportation company, today announced the expansion of its customer portfolio of services with the launch of FedEx International Economy® service in India.
FedEx International Economy is an economical, day-definite, customs-cleared, door-to-door service that features a transit time typically two business days longer than premium FedEx International Priority® service, which is designed for more time-sensitive shipments. The new service effectively addresses the needs of customers who look for reliability and cost efficiency as a top priority in shipping.
FedEx International Economy is specially designed for customers with less urgent shipments of individual packages under 68 kg, but who require the reliability they have come to expect with FedEx. Offered on competitive list rates and backed by a money-back guarantee, FedEx International Economy typically delivers packages within four to six business days for U.S. Europe, Middle East or Asian markets. As with the FedEx International Priority service, customers can use fedex.com for online tracking with proactive e-mail notification.
"We believe there is a clear demand for a service that lies between our premium International Priority express service and air cargo," said Hamdi Osman, senior vice president, FedEx Express Europe, Middle East, Indian Subcontinent & Africa. "Our International Economy service meets that need for customers, and at the same time broadens the portfolio of shipping options that FedEx offers."
Small- to medium-sized enterprises (SMEs) are among those that will benefit from FedEx International Economy service, as they require express solutions that are both cost-efficient and reliable. The role of SME's has magnified gradually at the global level with SME exports contributing around 33% of India's total exports*. With FedEx International Economy service, these SMEs can now enjoy the convenience of door-to-door pick-up and delivery, including customs clearance at an economical price.

FedEx International Economy service is now available across India. For more details on the service, customers can call FedEx toll free 1800 22 6161 or 1800 209 6161.

*Source: Dun & Bradstreet, emerging SME's of India 2008