FedEx Expands Domestic Express Service to further Boost Connectivity within India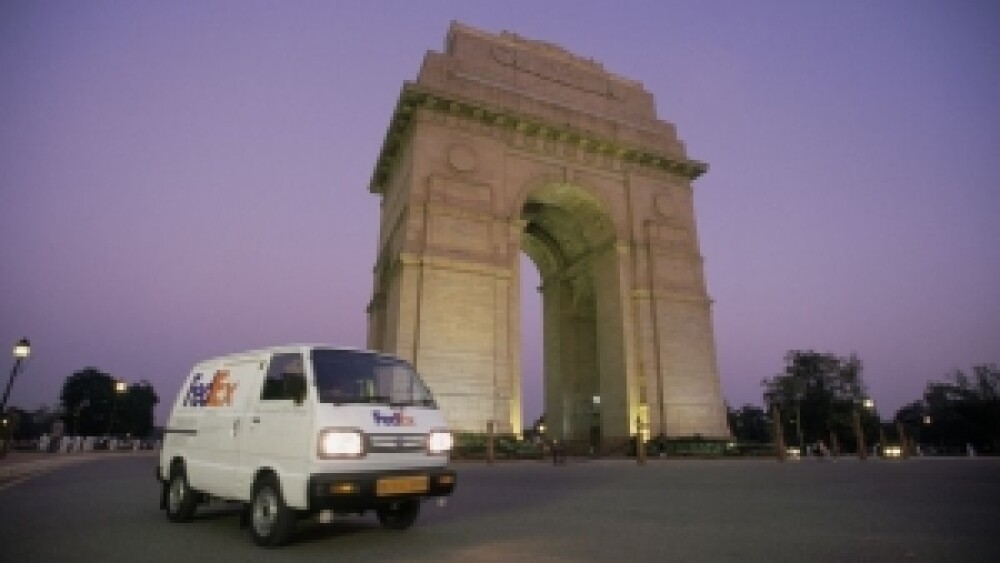 Mumbai, INDIA, December 23, 2010 – FedEx Express, a subsidiary of FedEx Corp. (NYSE: FDX), and the world's largest express transportation company, today announced the expansion of its premium domestic express delivery service across India. The FedEx Priority Overnight and FedEx Standard Overnight services, which launched in October 2009, will now include 331 destinations, up from 58 destinations previously. This extension of FedEx domestic footprint is intended to support the growth of customers' businesses by providing increased reach to key Indian markets.

The expansion highlights the company's focused growth plan to facilitate unprecedented trade across India through highly reliable and convenient shipping solutions. The growth builds on the success of FedEx domestic service offerings since its launch in India and is aimed at offering customers a one stop solution for their domestic express needs.

"India's GDP is expected to grow between 8-9%i in the FY 2010-2011, making it one of the fastest-growing economies in the world. This growth represents enormous potential for businesses in terms of domestic trade and exploring new market opportunities within the country," said Kenneth F. Koval, Vice President, Operations, FedEx Express India. "Our expansion is designed to facilitate faster and easier domestic trade and enhance our customers' ability to leverage the country's growth potential and take advantage of new trade opportunities."

The FedEx India domestic express service offers customers multi-point package status tracking with Proof of Delivery, competitive transit times, FedEx money-back guarantee# and on-call pick-up facilities. The options available to customers are:

FedEx Priority Overnight®: An intra-India, door-to-door, next-business-day* express delivery service for all documents and non-commercial consignments up to a weight of 32kgs.

FedEx Standard Overnight®: An intra-India, door-to-door, next-business-day* express delivery service for all commercial consignments up to a weight of 32kgs.

The premium domestic express service launch will be further expanded to 58 origin cities by February 2011. The service is currently available from a number of cities including Ahmedabad, Bengaluru, Chennai, Coimbatore, Delhi, Faridabad, Ghaziabad, Gurgaon, Hyderabad, Jaipur, Kolkata, Mumbai, New Delhi, Noida, Pune, Secunderabad, Tirupur, Chinchwad, Pimpri, Thane and Navi Mumbai.

FedEx customers can call the common toll-free numbers 1800 209 6161/1800 22 6161 or visit fedex.com/in for their domestic and international shipping requirements.
---

Source: Economic Intelligence Unit (EIU)

# Subject to relevant terms and conditions.

*Transit and Delivery commitments may vary between 1-3 days depending on pick-up time, origin and destination. For more information, visit fedex.com/in.