FedEx Earns Prestigious Health and Safety Certification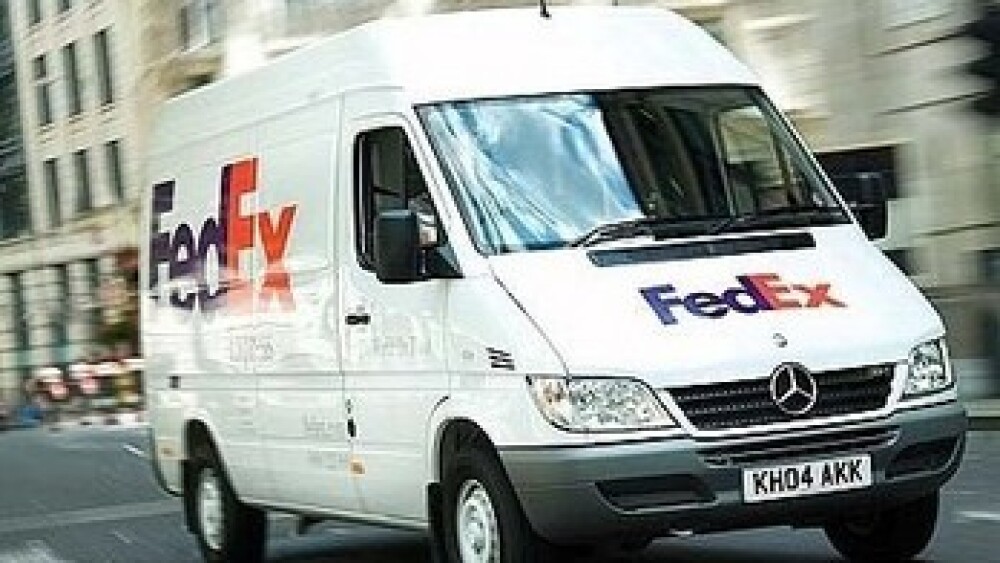 LONDON, March 18, 2008—FedEx Express, a subsidiary of FedEx Corp. (NYSE: FDX) and the world's largest express transportation company, announces that FedEx UK, its UK domestic express operation, has been awarded the highly- regarded Occupational Health and Safety Audit System (OHSAS) 18001 health and safety certification.

The OHSAS 18001 certificate is an internationally-recognised standard awarded to companies that demonstrate a clear commitment to workplace health and safety for employees, customers and the general public. To achieve this certification, FedEx UK has demonstrated that it applies a consistent, systemic framework to manage health and safety, aid legislative compliance and improve overall health and safety performance throughout its UK operations.

"Health, safety and operational superiority are central to how FedEx does business, and we make every effort to ensure that our operations are above standards to maintain the safety and well-being of our employees and to meet the expectations of our customers and the public," said Wendy Dean, director of Human Resources for FedEx UK. "We engaged the OHSAS 18001 certification process to help us evaluate our UK operational management systems and to ensure that our systems are as rigorous as possible."

As part of the certification process, the company's operational processes were evaluated by Bureau Veritas, a global company delivering a comprehensive range of services including inspection, testing, auditing, certification and others. The audits provided a rigorous check on FedEx UK's compliance with all the requirements of the standard, which included planning for hazard identification, risk assessment and control, health and safety training for its staff and communication of best practice. The following key areas are addressed by OHSAS 18001:


Planning for hazard identification, risk assessment and risk control

OHSAS management programme

Structure and responsibility

Training, awareness and competence

Consultation and communication

Operational control

Emergency preparedness and response

Performance measuring, monitoring and improvement
Companies need to demonstrate that their businesses are managed efficiently and responsibly and that they can provide a reliable service. In a competitive market place, customers are looking for more than just keen pricing from their suppliers.

About FedEx UK
FedEx UK provides a range of UK, Ireland and European road distribution and logistics services. 200,000 consignments pass through the FedEx UK network every day, supported by 5,000 people – each person passionate about delivering outstanding experiences for our customers. FedEx UK is an integral part of the FedEx Express network, the world's largest express transportation network, dedicated to providing you with a fast, reliable service with the highest levels of customer care.

About FedEx Express
FedEx Express is the world's largest express transportation company, providing fast and reliable delivery to more than 220 countries and territories. FedEx Express uses a global air-and-ground network to speed delivery of time-sensitive shipments, by a definite time and date with a money-back guarantee.

About FedEx Corp.
FedEx Corp. (NYSE: FDX) provides customers and businesses worldwide with a broad portfolio of transportation, e-commerce and business services. With annual revenues of $36 billion, the company offers integrated business applications through operating companies competing collectively and managed collaboratively, under the respected FedEx brand. Consistently ranked among the world's most admired and trusted employers, FedEx inspires its more than 290,000 employees and contractors to remain "absolutely, positively" focused on safety, the highest ethical and professional standards and the needs of their customers and communities.