FedEx Donates Time to KidsOut Charity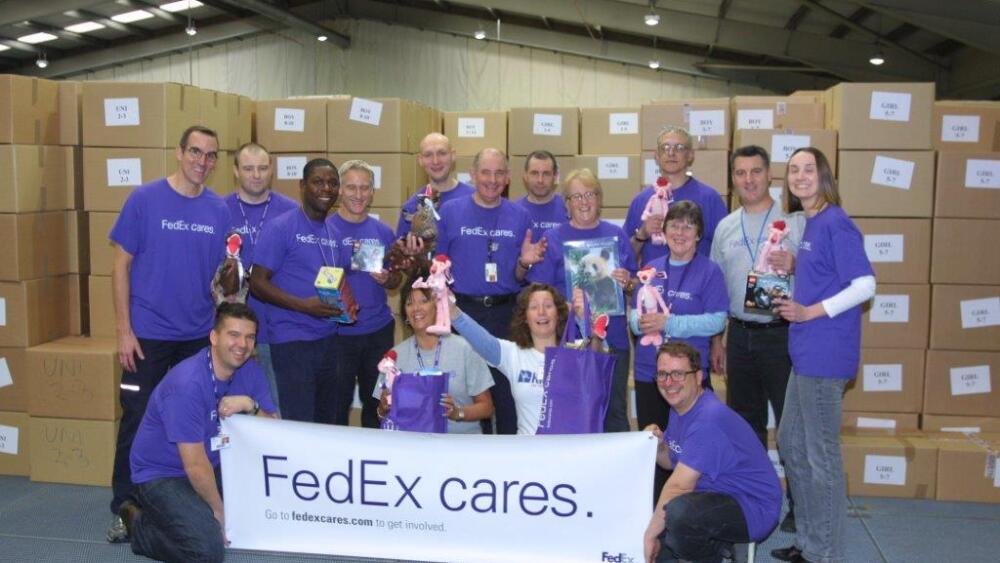 LONDON, October 28, 2013 – Team members from FedEx in the United Kingdom volunteered their time with the children's charity KidsOut by sorting and packing boxes of toys at the Stansted Gateway to be delivered to disadvantaged children across mainland UK. KidsOut is a UK-based charity dedicated to bringing fun and happiness into the lives of disadvantaged children.
As part of the third FedEx Cares activity of this year's program, twenty FedEx team members and their families, including those at the Stansted depot, helped to classify, label and categorise toys according to the children's age and gender. Once packed, more than 1,000 toy boxes were sent to various places within mainland UK. Each toy box was filled with games to play, books to read and a teddy bear, offering children a sense of normality and stability when they need it most, as well as helping them settle into their new homes.
"This project with KidsOut is a great chance for us to make a difference to the lives of disadvantaged children," said William Martin, managing director of International Gateways and GTS, FedEx UK and Ireland. "We're very proud to be able to use our resources to help others and we're really looking forward to carrying on the good work next year."
To date, KidsOut has helped more than half-a-million disadvantaged children by giving them life-changing experiences. Working jointly with the Women's Aid as well as the Refuge organisation across the UK, KidsOut provides children with a box of brand new toys when they leave a shelter and move into their new home.
"We can't underestimate how important it is for a child to be able to play. These children have often been surrounded by violence and abuse and many have never had the chance to be a child," said Gordon Moulds, CBE, KidsOut chief executive officer.
''The joy and surprise experienced, when children open their personally delivered toy boxes, would not happen without the commitment and generosity of FedEx."
In its fourth year in the UK, FedEx Cares gives back to the community by bringing together FedEx team members, in donating their personal time and energy to various charitable activities.