FedEx Courier of the Year winners announced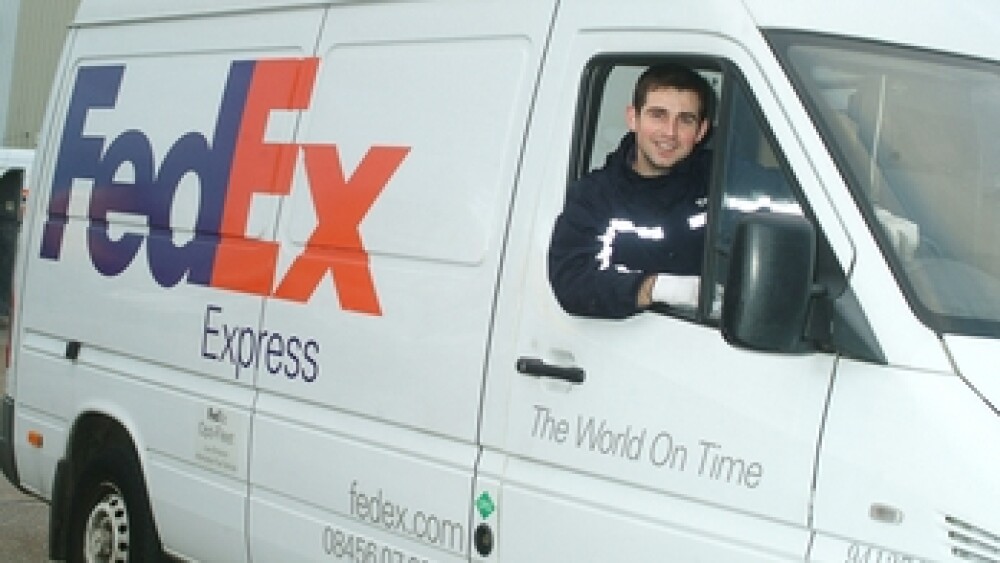 FedEx Express is the world's largest express transportation company, providing fast and reliable delivery to more than 220 countries and territories. We use a global air-and-ground network to speed delivery of time-sensitive shipments, by a definite time and date with a money-back guarantee.

All our couriers work daily to make sure that every FedEx experience is outstanding. Our culture has repeatedly been recognized, making FedEx one of the best companies to work for in the world.

When hiring couriers, FedEx Express looks for an excellent driving record but also for commitment to customer service, teamwork, initiative, common sense and personal pride. The couriers who won the national awards this year epitomise the hard work and dedication shown by all our employees.

All are superb ambassadors of FedEx Express, embodying the company's commitment to ensuring each and every customer experience is outstanding. They achieved top scores in politeness, presentation and helpfulness and also earned some fantastic compliments from customers for the work they do.


Overall mileage covered (on the ground) by FedEx Express in 2007 – 3,477,728

Average mileage covered by a courier per year – 12,541

347 FedEx Express couriers

UK Courier of the Year: Leo Zdobylak

Leo Zdobylak treats every package that he can't deliver as a personal failure so he does everything he can to deliver and pick up for his customers whatever the conditions.

The Vauxhall, South London , courier who travelled the equivalent of half way round the world in the last 12 months beat off competition from the nation's other messengers to be voted Courier of the Year.

Leo, who has been chosen as the UK 's FedEx Courier of the Year, travelled 12,500 miles in the last 12 months delivering packages to customers in Wandsworth and Tooting, South London .

Leo, 30, who is from Poland and has been a courier for three years, prides himself on going the extra mile for his customers – though he doesn't always have to as he knows all the shortcuts in Wandsworth and Tooting and uses them to make sure packages are delivered on time.

'Every package that I can't deliver feels like a failure to me. I treat every package like it's my own and do everything I can to deliver and pick up for my customers whatever the conditions.

'Every day is different in this job and that's what I like about being a courier,' said Leo.

His can-do attitude makes life easier for his customers.

"Leo is always extremely helpful and attentive. He checks all our paperwork and makes sure that it is correct to avoid any hold ups at the depot or at customs," said Lorraine Dunbar of Gander and White.