FedEx Companies Earn Prestigious Environmental Accreditation in the UK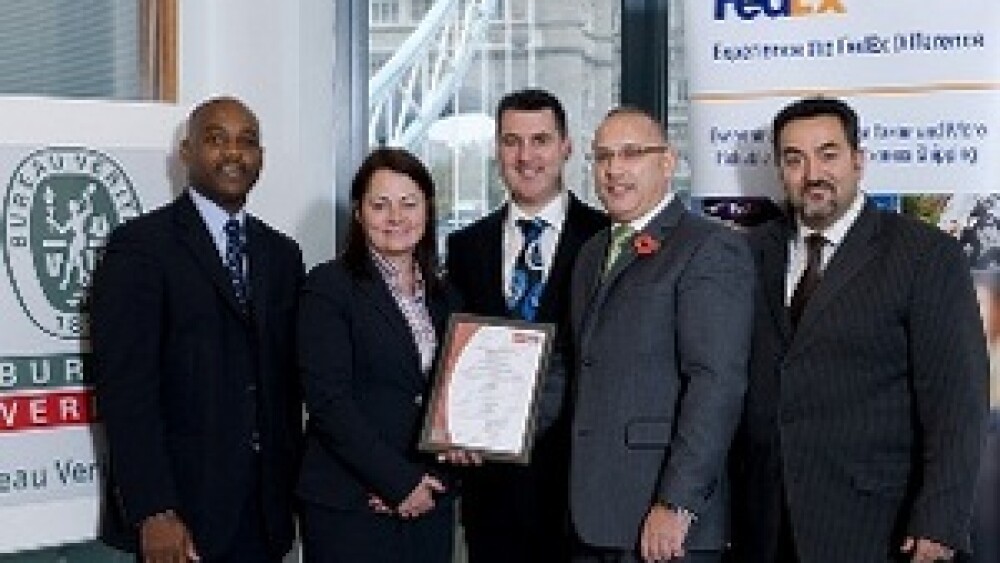 LONDON, Nov. 5, 2008 – FedEx Express and FedEx UK, group companies of FedEx Corp. (NYSE: FDX), have announced that they have been granted the highly- regarded ISO (International Organisation for Standardisation) 14001 2004 certification for environmental management for their facilities located in the UK.

The ISO 14001 2004 certification is an internationally-recognised standard granted to companies that meet a stringent set of demands relating to environmental management.
The certification demonstrates FedEx commitment to putting environmental sustainability at the heart of its business practices and forms part of a wider commitment to minimise its environmental impact.

"This certification highlights FedEx commitment to making tangible and practical improvements in its business practices to make both its ground and express operations environmentally sustainable," said Michael Holt, CEO, FedEx UK. "Saving energy and making our operations more efficient is good for our business and good for the environment."
"ISO 14001 2004 is the most important environmental standard in the world," said Jack Tsouramanis, Director for UK and Ireland, Bureau Veritas. "By achieving this certification, FedEx has demonstrated their commitment to protecting the environment and improving their environmental practice".