FedEx Commits to Sponsor UEFA Europa League For Another Three Seasons
FedEx Demonstrates Commitment to European Football Through Renewed Sponsorship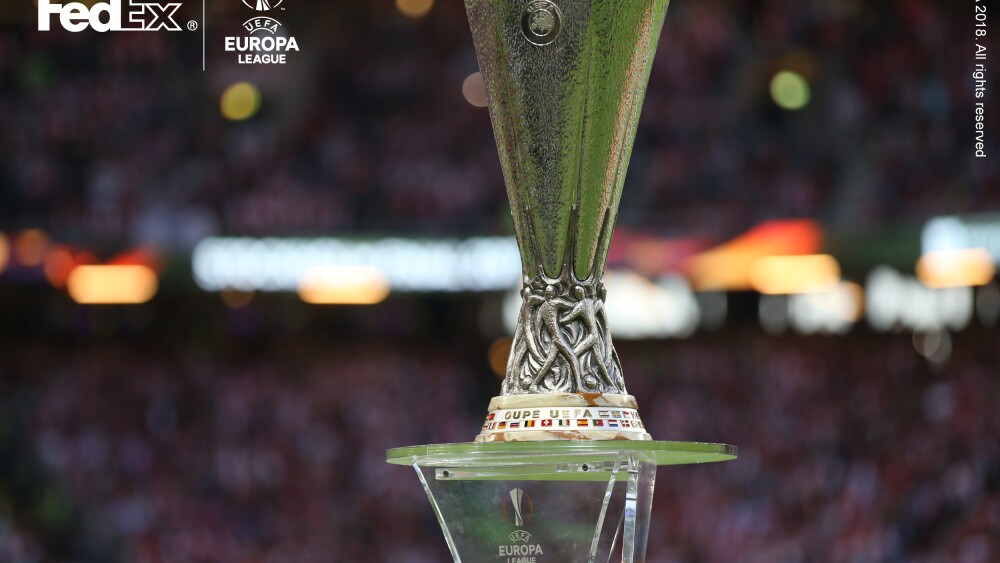 FedEx Express, a subsidiary of FedEx Corp. (NYSE: FDX) and the world's largest express transportation company, today announced its continued sponsorship of the UEFA Europa League for the 2018 – 2021 seasons.
Having been the Main Sponsor of the UEFA Europa League for the past three seasons, FedEx Express will continue as an Official Sponsor of Europe's largest football tournament.
"Football demonstrates, time and time again, an impressive capability to unite people from diverse backgrounds who find a common ground through sport," said Raj Subramaniam, executive vice president, chief Marketing and Communications officer, FedEx Corp. "The role football plays in connecting people reflects what FedEx does every day as a global logistics leader—creating physical and digital connections that open up new possibilities for individuals, entrepreneurs and businesses large and small."
"As FedEx continues to build a leading logistics business in Europe, we are deepening our commitment to European football and the possibilities it presents. Alongside our professional sponsorship, our collaboration with the UEFA Foundation for Children has also allowed us to deliver community programs like Field in a Box™, giving young players greater access to the sport and opening up new opportunities for local communities. It's an aspect of the sponsorship that our team are incredibly proud of," said Bert Nappier, president, FedEx Express Europe and CEO of TNT Express.
"We are very pleased to announce the renewal of the FedEx Express sponsorship of the UEFA Europa League for the 2018 – 2021 commercial cycle. We look forward to continuing our strong relationship with FedEx and building further upon our collective objective of growing the competitions and cementing this sponsorship further. We have enjoyed an excellent first three years with FedEx Express and we look forward to seeing what the next three seasons will bring," said Guy-Laurent Epstein, marketing director of UEFA Events SA.