FedEx Celebrates "Roof Topping" at New Gateway Facility in Copenhagen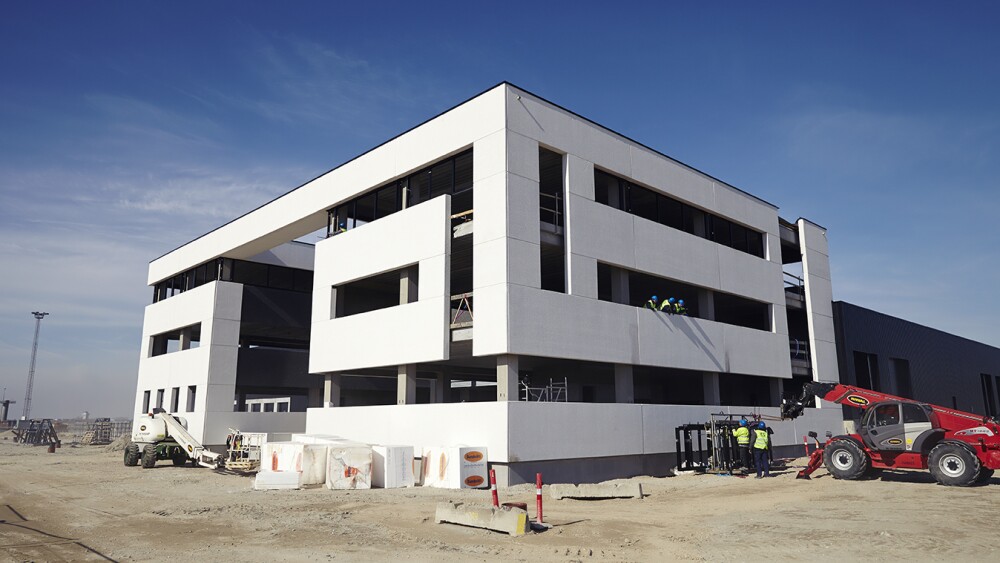 Local Danish Social Enterprise Incita Retained to Help Optimise Pioneering Sort System
COPENHAGEN, March 26, 2015—FedEx Express, a subsidiary of FedEx Corp. (NYSE: FDX) and the world's largest express transportation company, celebrated the 'roof-topping' at the site of its new gateway facility at Copenhagen Airport, Denmark. The 8000m² external structure has been completed within six months on a previously undeveloped plot of land, in coordination with Belgian developer MG Real Estate.
The roof-topping signals the completion of the external structure. The next stage involves the installation and testing of the state-of-the-art automated sort system, representing an investment of approximately 4 million euros. The gateway is due to open at the end of 2015.
"We're right on track," said Helena Jansson, vice president, Finance, Europe, FedEx Express. "It means we will be ready to help our customers in Denmark and Sweden boost their cross-border business during the busy peak season at the end of this year."
The 8,000m² facility will process 11,500 packages per day when open and will incorporate areas for Dangerous Goods and Cold Storage. The sort belt measures 360m in total, including a state-of-the-art cross belt loop sorter. This loop sorter will use a combination of brushless motors which power the belts and electricity-generating wheels which help capture the energy. These two elements also reduce friction and heat, and mean that up to 90% of the kinetic energy is stored and turned back into electricity. Approximately 120 FedEx team members will work at the new gateway.
FedEx Express has worked with local Danish social enterprise Incita to produce 5,000 test packages, which will be used for comprehensive testing and optimisation of the automated sort system. Incita helps people who have had to stop working or leave their jobs due to illness, disability, or other unfortunate circumstances return to the job market.
"We are excited to play a role in testing the new FedEx Express facility. Fifteen employees at Incita are involved in producing 5,000 packages in all shapes and sizes in our workshop, which will be used to test the new sorting system at the facility", said Christina Grøntved, CEO of Incita. "We hope that this project will help some of our employees re-build their confidence so that they can move on to new opportunities."
"Now we start the fine-tuning process," said Trevor Hoyle, vice president, Operations, Northern Europe, FedEx Express. "FedEx is synonymous with reliability and providing customer focused business solutions. Over the next few months we will be putting the sort technology through its paces to ensure flawless execution and delivery of outstanding service to every customer's shipment."