FedEx Brings Color to Children's Hospital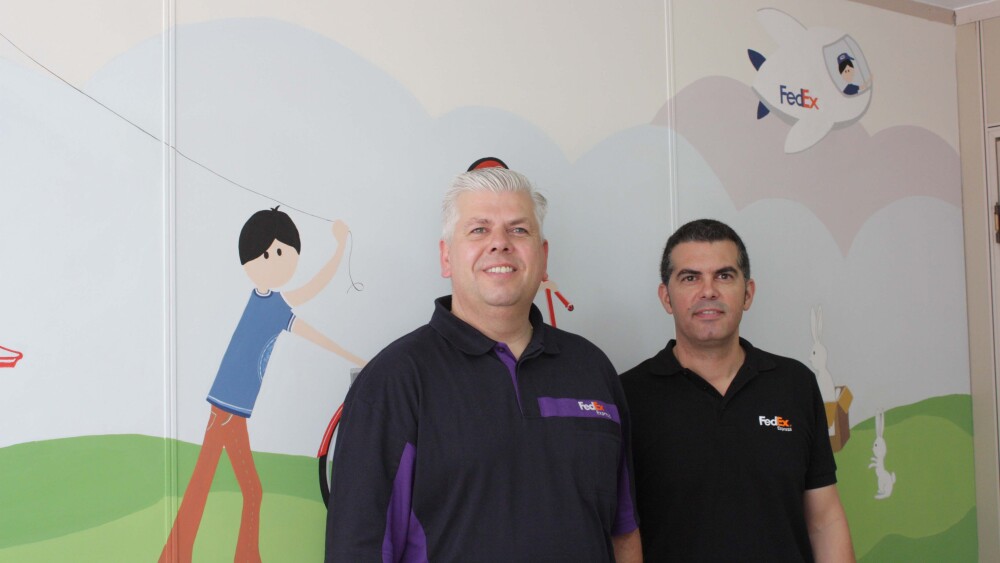 MADRID, June 13, 2013—FedEx Express, a subsidiary of FedEx Corp. (NYSE: FDX) and the world's largest express transportation company, today inaugurated two newly- decorated waiting rooms and two refurbished emergency treatment areas inside the children's wing of Valencia's university hospital. The unveiling of the colorful, child-friendly rooms with cartoon drawings coincided with Children's Hospital Day, an event dedicated to hospitalized children in Spain. FedEx couriers were also on hand to deliver gift packages of gifts and balloons to the children in the hospital.
"FedEx generously supports charitable organizations around the world and we are proud to once again support Children's Hospital Day in Spain," said Ian Silverton, senior operations manager for FedEx Express Spain and Portugal. "The university hospital of Valencia provides valuable services to children in our community and we hope that our contribution will also help to lift their spirits."
FedEx is steadfastly committed to leveraging its team members, global network and philanthropic resources in support of organizations that make a difference to communities around the world. The company supports a wide array of health-related organizations including the International Federation of the Red Cross and Red Crescent, Heart to Heart International and Direct Relief International.