FedEx Announces Fifteen Finalists For Small Business Grant Competition In Europe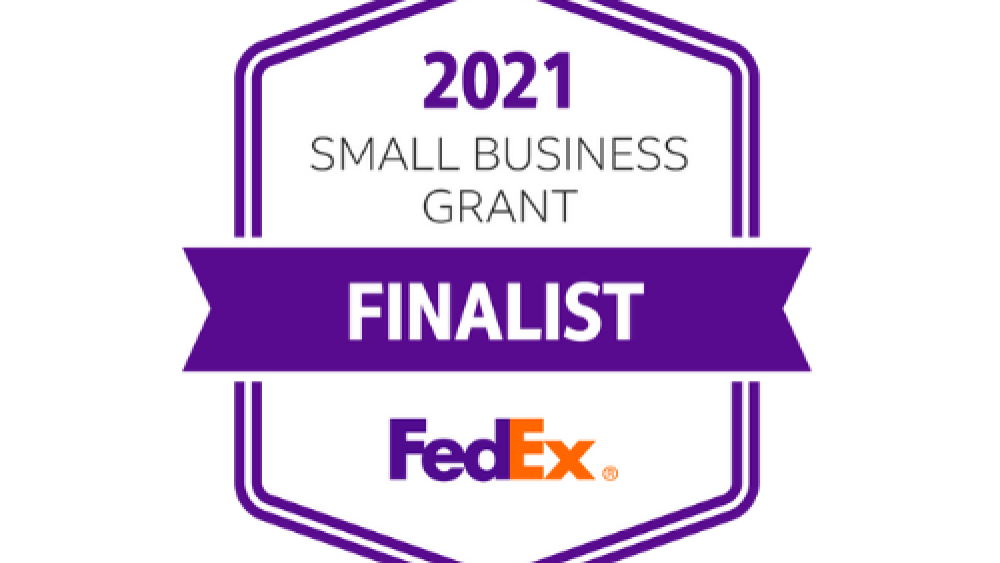 A total prize pool of nearly €250,000 on offer to help small companies in 16 countries grow

Non-finalist companies are now also eligible for People's Choice Awards, and each People's Choice Award recipient will receive €10,000
Hoofddorp, 17 November 2021 – FedEx Express, a subsidiary of FedEx Corp. (NYSE: FDX) and the world's largest express transportation company, today announced the 15 finalists for its Small Business Grant Competition in Europe.
Ranging from MedTech to sustainable fabrics, the finalists have been identified as the most innovative and passionate small businesses across Europe. The competition offers a total grant pool of nearly €250,000 to help these companies grow and achieve their ambitions. The full list of exceptional finalists is:



AT: Carbomed Medical Solutions GmbH

BELUX: Nchem BVBA

CZ: Apis Innovation s.r.o./Thermosolar Hive

DE: icho systems GmbH

DK: byACRE

ES: eKuore / CHIP IDEAS ELECTRONICS S.L

FR: Light in the LED

GB: Dirtbags Climbing Ltd

GR: ΚΡΥΣΤΑΛΛΕΝΙΑ ΔΡΟΣΟΥ ΙΚΕ (Pandrosia)

IE: The Ethical Silk Company

IL: Bettear

IT: Endelea S.r.l. SB

NL: MOYU

PL: Prodromus S.A

PT: Open GrowTM
For the first time, the competition is running as a single pan-European contest. Entries were open to for-profit small businesses with 50 employees or fewer across 16 European countries. The 15 finalists will now compete for the Grand Prize (€50,000) or one of the three Judges Choice Awards: Digital Excellence, Sustainability Champion, and Innovation Mastermind (€15,000 each).
FedEx is also happy to announce that the People's Choice Awards public voting is now open. All non-finalist companies are eligible to be voted for by the public for the chance to win the People's Choice Award in their country, leading to 15 additional winners who will receive €10,000 each.
Helena Jansson, SVP Finance International, FedEx Express and one of the Small Business Grant Competition jury members, said: "The Small Business Grant Competition is all about small companies doing big things, and this year's entries have not disappointed. We've seen some very impressive ideas and the jury has its work cut out in the coming weeks to identify a worthy winner."
Maija Palmer, Innovation Editor at Sifted: "This competition really showcases the best Europe has to offer and underlines why small businesses are the backbone of our European economy. Congratulations to all the finalists; from digital pioneers to innovators and sustainability leaders, the standard of submissions this year has been exceptionally high!"
The jury, consisting of Jansson, Palmer, and Karen Reddington, Regional President of FedEx Express Europe, will now convene and select the winners of the Grand Prize and the three Judges Choice Awards. These winners, as well as the winners of the People's Choice Awards, will be announced on 26 January 2022. To find out more and to access the public voting, visit: https://gb.smallbusinessgrant.fedex.com/en-gb
Established in the U.S. in 2012, the FedEx Small Business Grant Competition continues to expand year over year around the world. In Europe, the competition was first launched in 2016 in three countries, building to five countries by 2019. Now, for the first time, it has launched in 16 countries across Europe to provide more opportunities for small companies who show passion and innovation in the region