China Pandas Bound For France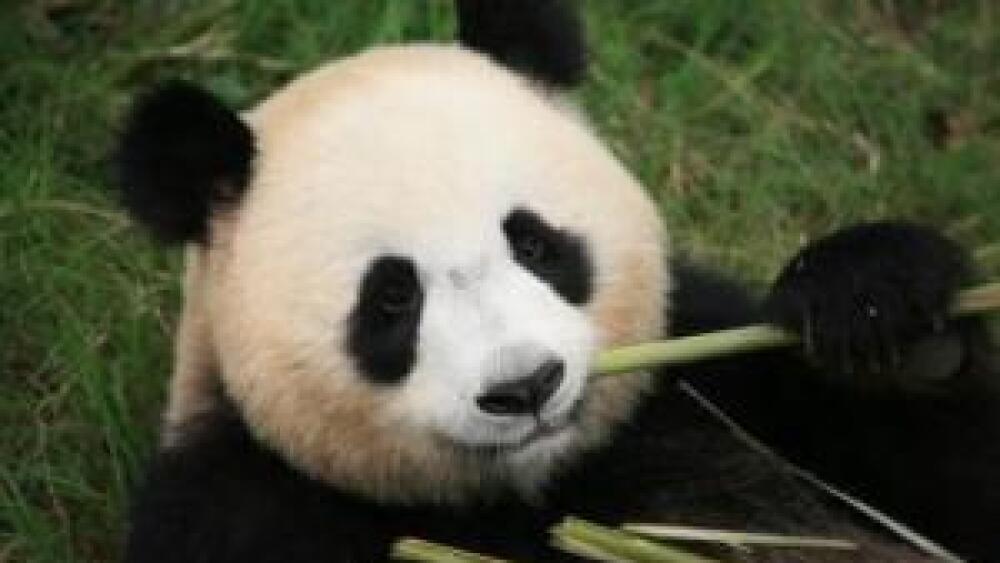 ROISSY, January 10, 2012–FedEx Express, a subsidiary of FedEx Corp. (NYSE: FDX) and the world's largest express transportation company and the ZooParc de Beauval today announced the loan of two giant pandas from China to ZooParc de Beauval in France. FedEx Express is providing its logistical services to transport the giant pandas on Sunday, January 15, subject to final regulatory approval. Working in conjunction with the ZooParc de Beauval and the Chinese Association of Zoological Gardens (CAZG)in China, FedEx Express will fly three year old female Huan Huan and three year old male panda Yuan Zi, non-stop from Chengdu Airport in China to Roissy-Charles de Gaulle Airport in France aboard a specially-chartered and panda-decaled Boeing 777F flight known as the "FedEx Panda Express". Upon arrival in France, the pandas will be transported by FedEx Express on a specially-decaled vehicle from the airport to ZooParc de Beauval.
The arrival of Huan Huan and Yuan Zi will mark the first time in more than 10 years that giant pandas will reside in France. "We are honored to lend our expertise and capabilities in welcoming the arrival of the pandas to France" said Gerald P. Leary, President FedEx Express Europe, Middle East, Indian Subcontinent and Africa.
"FedEx Express is uniquely qualified to make this special delivery; our recent shipment of two giant pandas to Edinburgh, Scotland, demonstrates our trusted expertise in handling and delivering these precious species. It is a privilege to serve as the trusted carrier of these rare animals, and we are proud to support the preservation efforts of these beautiful and endangered species. Combined with FedEx longstanding experience in shipments between France and China and the use of our state-of-the-art aircraft, FedEx is well positioned to meet the needs such sensitive shipments require."
The FedEx Express logistical operation includes ground and air transportation and the provision of two custom-built transport containers for the pandas. By deploying the Boeing 777F aircraft to transport the endangered species, FedEx Express is providing a direct flight from China to France ensuring the pandas the shortest flight time. The fuel-efficient Boeing 777F aircraft is the world's largest twin-engine cargo aircraft and the newest addition to the FedEx Express global fleet.
FedEx Express, ZooParc de Beauval, and the Chengdu Research Base of Giant Panda Breeding have collaborated extensively to ensure all necessary precautions have been taken to provide a safe and comfortable flight for the pandas. Animal care experts have been granted special flight privileges to accompany the pandas onboard the aircraft. Upon arrival, the pandas will reside in ZooParc de Beauval's specially-built giant panda enclosures.
"The arrival of Huan Huan and Yuan Zi is a historic event for ZooParc de Beauval, marking the accomplishment of a great collaboration with China and a lifelong commitment to animals and their protection. It has been our dream for a long time and we have been looking forward to this moment for five years now, since the Zoo first embarked on this epic journey to bring giant pandas to France," said Françoise Delord, founder and President of ZooParc de Beauval. "Our dedicated team has worked tirelessly to create a world-class enclosure to house our newest additions, which will offer visitors a once-in-a-lifetime opportunity to view these extraordinary animals".
"With the arrival of the giant pandas, ZooParc de Beauval has further cemented its role in the future conservation of one of the world's most endangered species. This is the beginning of a fruitful, long-term partnership and cooperation which will drive research and conservation programs between Beauval and the Chengdu panda base," added Rodolphe Delord, Chief Executive ZooParc de Beauval.
Currently, conservationists estimate that only 1,600 pandas remain in the wild. Both Huan Huan and Yuan Zi are part of global giant panda conservation programs, designed to increase the panda population.
Due to security regulations, the departure and arrival events of the pandas will be closed to the general public, but people can follow the pandas' journey at http://blog.fedex.com/panda-express-france or http://news.fedex.com/PandaExpress2012.
FedEx Express Transports Many Unusual Shipments
FedEx Express has a long history of transporting rare and delicate cargo. In December 2011, FedEx Express transported Tian Tian, a female panda and Yang Guang, a male panda to Edinburgh Zoo in the United Kingdom. In February 2010, FedEx Express transported Tai Shan, a male panda born at the National Zoo in Washington D.C., U.S., and Mei Lan, a male panda born at Zoo Atlanta, Georgia, U.S., back to China. In 2003, FedEx Express transported two giant pandas from China to the Memphis Zoo, Tennessee, U.S. In 2000, FedEx Express transported Tai Shan's parents from China to Washington D.C.'s National Zoo.
Exotic cargo transported by FedEx Express has included polar bears, white tigers, elephants, penguins, mountain lions, gorillas, eagles and even a 13-foot tiger shark used in filming the movie "Jaws."
Other unusual international cargo transported by FedEx includes a windmill from Denmark, the Ryder Cup and a vintage Jaguar Le Mans car worth more than £1 million.
About Beauval ZooParc
Classed amongst the 15 most beautiful zoos in the world and home to the largest collection of animals in France (4,600 animals), the ZooParc de Beauval is heavily involved in the protection of endangered species, hosting rare and unique animals in France such as manatees, koalas or okapis, to name but a few. The zoo is well known for the quality of its facilities and also for its high number of births (approximately 350 each year), which is a sign of hope for species threatened with extinction in the wild.
Classed as "endangered" by the IUCN red list of threatened species (International Union for the Conservation of Nature), the giant panda is a universal symbol for the conservation of endangered species. The giant pandas will represent a very important flagship for Beauval, as it will not only attract many visitors, but it will be a living message and proof of wildlife protection. To find out more, please visit: www.zoobeauval.com
About FedEx Express
FedEx Express is the world's largest express transportation company, providing fast and reliable delivery to more than 220 countries and territories. FedEx Express uses a global air-and-ground network to speed delivery of time-sensitive shipments, by a definite time and date with a money-back guarantee.
Corporate Overview
FedEx Corp. (NYSE: FDX) provides customers and businesses worldwide with a broad portfolio of transportation, e-commerce and business services. With annual revenues of $41 billion, the company offers integrated business applications through operating companies competing collectively and managed collaboratively, under the respected FedEx brand. Consistently ranked among the world's most admired and trusted employers, FedEx inspires its more than 290,000 team members to remain "absolutely, positively" focused on safety, the highest ethical and professional standards and the needs of their customers and communities. For more information, visit news.fedex.com.
About the Boeing 777 Freighter
The Boeing Company produces a complete line of commercial freighter airplanes, including the 777 Freighter. The Boeing 777 Freighter is the world's largest and most capable twin-engine freighter. The unsurpassed efficiency and flexibility of the 777 Freighter has resulted in a significant number of customer orders, with FedEx Express as the largest customer. FedEx Express has taken delivery of 14 Boeing 777 Freighters and has orders for 31 more.
Note to Editors
For further information contact the FedEx Media team at: fedexpandas@ketchumpleon.fr
Press: Anne Sophie Bara +33 (0)6 77 17 23 77 - anne-sophie.bara@ketchumpleon.fr
TV / Radio: Severine Randjelovic +33 (0)6 99 18 18 82 - severine.randjelovic@ketchumpleon.fr
http://news.fedex.com/PandaExpress2012
http://blog.fedex.com/panda-express-france
http://blog.fedex.com/panda-express-francais
For more information about Huan Huan, Yuan Zi or the Beauval ZooParc, please contact:
ZooParc de Beauval: Priscille Lacoste / + 33 (0)6 62 25 51 60 / pl-communication@allegria.fr