Celebrating Valentine's Day with FedEx's Own Happy Couples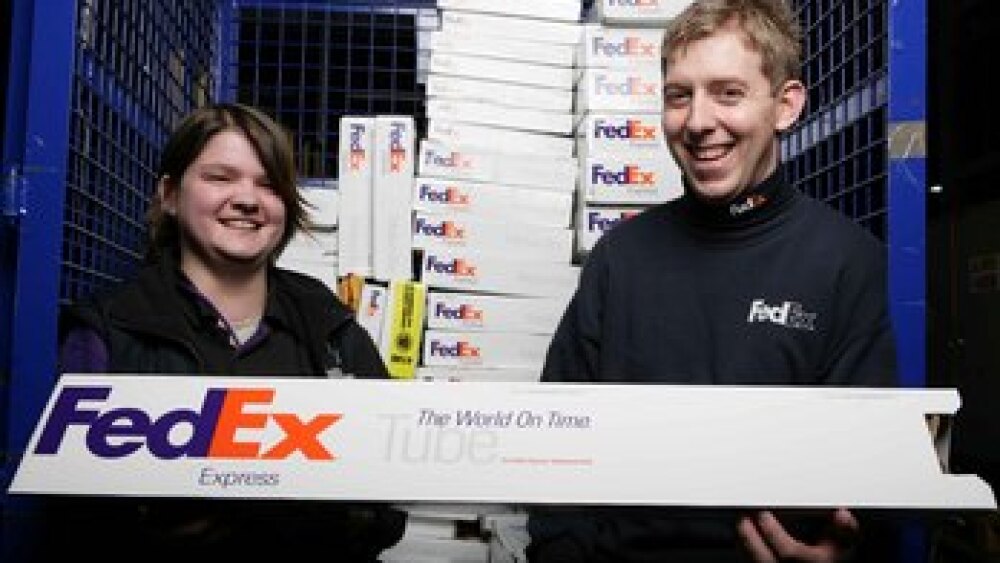 Stansted - February 12 2008 - FedEx Express, the world's largest express transportation company, has a culture centred on our 'people

Motivated, committed team members providing the highest possible service levels is what separates us from the competition.

The Financial Times ranked FedEx as one of the UK 's top 50 employers so it is no surprise that in such a supportive environment good friendships are formed and occasionally love also blossoms.

To celebrate Valentine's Day, which is one of the busiest times of the year for FedEx Express, please meet two couples who work behind the scenes to ensure packages are delivered on time and found love at FedEx's Stansted hub.
Judith Kensley, 41, is an export broker for FedEx Express, making sure that paperwork is in order on all packages leaving the UK . She has worked for FedEx Express for 17 years. Stephen, 39, works on the ramp, loading planes with containers.

The couple met three years ago at the FedEx Holiday Party and married two years ago on Valentine's Day.
Roger Byiast, 29, has been a member of the main sort team for the last two years – working through the night to ensure that packages from the United States are delivered the next day. His girlfriend Anna Wlodarczyk, 28, works the same hours sorting documents.

Anna met Roger while they were working in a supermarket and followed him to FedEx Express after being told about the positive benefits of working at the Stansted hub. Anna has now been working for FedEx Express for four months.