Staples Canada and FedEx Team Up to Offer FedEx Services At All Staples Locations Across Canada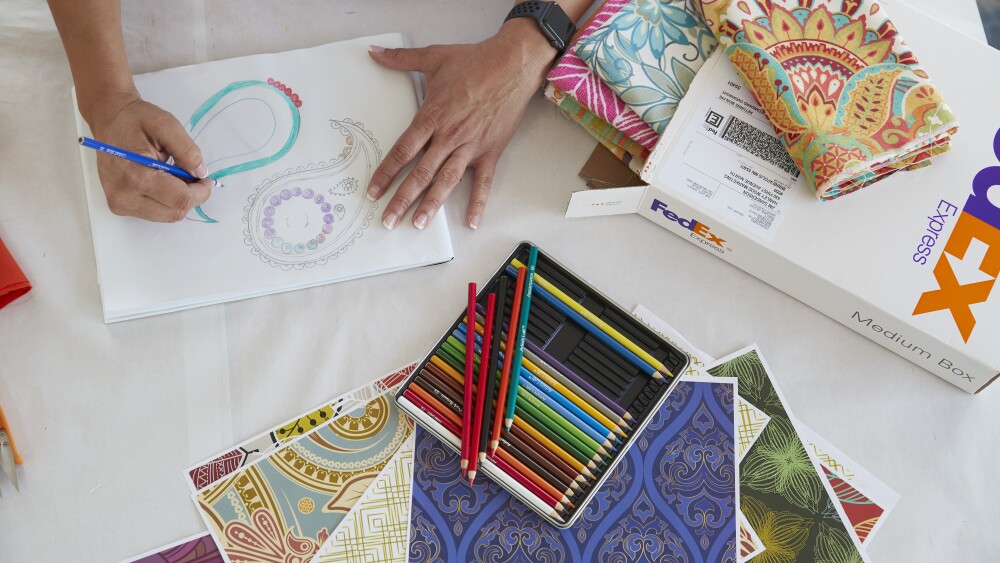 E-commerce Growth Reason for Shipping Giant's Largest Retail Rollout in Canada to Date

MISSISSAUGA, Ont., May 1, 2019 - Federal Express Canada Corporation (FedEx Express Canada), a subsidiary of FedEx Corp. (NYSE: FDX), announced its single largest Canadian retail rollout in the company's history. An agreement has been reached with Staples Canada that will see 305 Staples locations house full-service FedEx Authorized ShipCentres® within their stores across Canada. This agreement will increase FedEx retail locations to 1003 locations effective immediately.
The FedEx Authorized ShipCentres will be rolled out across Staples locations in Canada and will immediately offer drop off services. FedEx Hold at Location and pick-up services, including domestic and international shipments through FedEx Express and FedEx Ground, will be offered at all Staples locations by the fall of 2019 in advance of the Peak holiday shopping season.
"With more than 300 store locations across the country, Staples is a well-situated destination for the majority of Canadians for their everyday shipping needs," said David Boone, chief executive officer of Staples Canada. "Whether you're shipping something out or picking something up, this alliance with FedEx is a solution to make sure your packages arrive safely and securely."
To support the rising trend of e-commerce, FedEx continues to explore new delivery models, technologies, aircraft, and vehicles to better serve customers' needs as they travel the world's physical and digital pathways. This includes collaborating with Staples Canada to make it easier for customers to pick up and ship packages.
"As the backbone of the e-commerce economy, FedEx is always looking for new ways to invest in the best solutions for our customers," said Lisa Lisson, president of FedEx Express Canada. "Our alliance with Staples strategically expands our retail footprint across Canada, creating possibilities for online shoppers and Canadian small and medium businesses."
Staples Canada is transforming its business to become The Working and Learning Company, and this agreement with FedEx helps accelerate the retailer's expanded professional and productivity services that help enable small businesses and entrepreneurs to be successful. With the addition of FedEx to its existing services offering, customers will have the ability to purchase mailing supplies, pack and ship all in one place.
"Staples is a brand Canadians know and trust and the opportunity our alliance creates will result in a better e-commerce experience for more Canadians," said Lisson. "This alliance empowers Canadian businesses and their customers with access to the global market place with security and peace of mind."
Operating in 220 countries and territories, FedEx delivers 15 million packages on average every day and can deliver a shipment from Canada to ninety-nine per cent of the world's GDP.
About Staples Canada/Bureau en Gros
Staples Canada is The Working and Learning Company. With a focus on community, inspiration and services, the company is committed to being a dynamic, inspiring partner to customers who visit its 305 locations across the country or shop online at Staples.ca. Headquartered near Toronto, Ontario, a privately-owned company, Staples Canada is dedicated to helping its customers – entrepreneurs, educators, students and parents – work, learn and grow. Visit staples.ca for more information, or get social with @StaplesCanada on Facebook, Twitter, Instagram and LinkedIn.
About FedEx Corp.
FedEx Corp. (NYSE: FDX) provides customers and businesses worldwide with a broad portfolio of transportation, e-commerce and business services. With annual revenues of $69 billion, the company offers integrated business solutions through operating companies competing collectively and managed collaboratively, under the respected FedEx brand. Consistently ranked among the world's most admired and trusted employers, FedEx inspires its more than 450,000 team members to remain focused on safety, the highest ethical and professional standards and the needs of their customers and communities. To learn more about how FedEx connects people and possibilities around the world, please visit about.fedex.com.