Online Gift Shopping is the New Norm this Holiday Season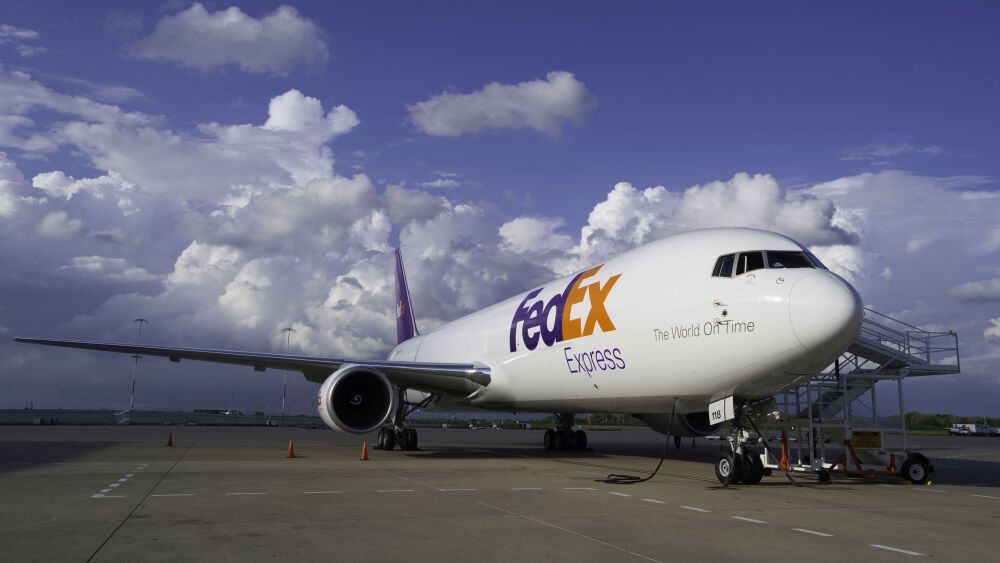 Two-thirds of Canadians Surveyed Believe Online Shopping

Is Faster, Efficient, and Has Better Selection

MISSISSAUGA, Ontario, Nov. 24, 2016—A recent survey reveals that more Canadians are enjoying the added convenience that e-commerce provides, with 68 per cent of respondents indicating that it is the fastest and most efficient way to shop for gifts during the holiday season. The survey of 1,522 Canadians also found that 69 per cent of respondents believe online shopping offers a better selection of gifts.
Findings from the fifth annual Online Shopping Intentions Survey commissioned by FedEx Express Canada, a subsidiary of FedEx Corp (NYSE: FDX), suggest that the rise of e-commerce has changed Canada's approach to gift-giving, showing a 16 per cent increase in the number of respondents planning to shop online this year over those who said they did in 2014. With 61 per cent of respondents planning to shop online this holiday season and 14 per cent indicating that they are planning to shop online for the first time, consumers are doing more of their holiday shopping on the web, which can be attributed to convenience factors including the ability to compare prices and ship directly to their home.
"Each year we see strong evidence of the continued growth of online shopping throughout our FedEx network, especially during the holiday season where the number of packages making their way through our network continues to grow," said Lisa Lisson, president of FedEx Express Canada. "E-commerce is now the new normal and as Canadians look to online shopping as a solution for their everyday purchases and holiday season shopping needs, they require shipping solutions they can depend on."
The rapid growth of ecommerce has drawn in Canadians of all ages, from all corners of the country. Some additional survey findings include:



67 per cent of Gen Xers are planning on shopping for holiday gifts online this year, compared to 59 per cent who indicated that they did holiday shopping online in 2015.

43 per cent of Baby Boomers are planning on shopping for holiday gifts online this year, compared to 36 per cent who indicated that they did so in 2015.

Just over three-quarters of millennials (76 per cent) are planning on shopping online this year, a slight increase from 63 per cent who said they did in 2015.

Three in four Manitobans (75 per cent) said they plan on gift shopping online this holiday season, the highest rate in Canada.

Two in three (67 per cent) of B.C. residents and almost two-thirds of Ontarians (63 per cent) indicated they are planning to shop online this holiday season.

Almost one-quarter of Quebecers (22 per cent) will join the fray responding that they plan to shop online for the very first time this holiday season.
"As we prepare for a busy peak shipping period, we are committed to making this season as easy and worry-free as possible for our customers," continued Lisson. "Canada can count on FedEx and our vast global network to help make their holidays memorable."
FedEx is expecting a busy holiday season around the world, with the four Mondays between Black Friday (November 25) and Christmas Day projected to set records for the company. FedEx has been working closely with its customers to ensure the global network is prepared for the influx of volume expected between Black Friday (November 25) and December 24. These measures include:



The addition of over 30 new aircraft to the global FedEx Express fleet

The addition of approximately 50,000 seasonal positions to a global team of 400,000 people

The assistance of the FedEx Weather Meteorology Team, which includes 15 dedicated meteorologists, one of the largest in-house meteorology departments in the express cargo industry.
About The FedEx Express Canada Online Shopping Intentions Survey
From October 12th to October 13th 2016 an online survey was conducted among 1,522 randomly selected Canadian adults who are Angus Reid Forum panelists. The margin of error—which measures sampling variability—is +/- 2.5%, 19 times out of 20. The results have been statistically weighted according to education, age, gender and region (and in Quebec, language) Census data to ensure a sample representative of the entire adult population of Canada. Discrepancies in or between totals are due to rounding.
About FedEx Express
FedEx Express is one of the world's largest express transportation companies, providing fast and reliable delivery to more than 220 countries and territories. FedEx Express uses a global air and ground network to speed delivery of time-sensitive shipments, by a definite time and date with a money-back guarantee.
About FedEx Corp.
FedEx Corp. (NYSE: FDX) provides customers and businesses worldwide with a broad portfolio of transportation, e-commerce and business services. With annual revenues of $58 billion, the company offers integrated business applications through operating companies competing collectively and managed collaboratively, under the respected FedEx brand. Consistently ranked among the world's most admired and trusted employers, FedEx inspires its more than 400,000 team members to remain "absolutely, positively" focused on safety, the highest ethical and professional standards and the needs of their customers and communities. To learn more about how FedEx connects people and possibilities around the world, please visit about.fedex.com.

# # #