FedEx Launches Second Annual Canadian Small Business Grant Contest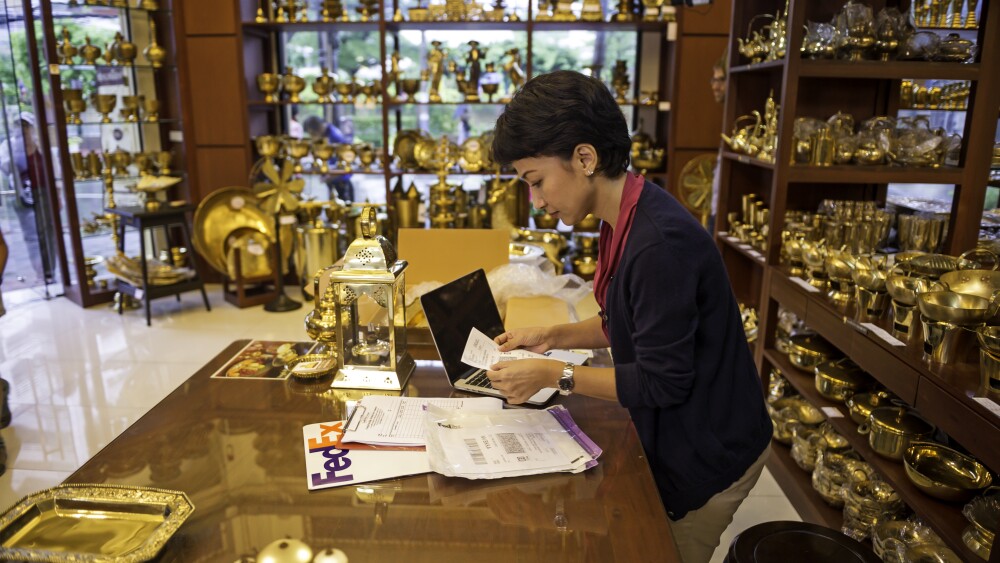 MISSISSAUGA, Ontario, – FedEx Express Canada, a subsidiary of FedEx Corp. (NYSE: FDX), announced today the launch of its second annual FedEx Small Business Grant Contest in Canada, which will recognize inspiring and innovative small businesses from across the country. The contest will begin accepting entries on Monday, April 8 and will offer a total prize pool of $85,000 in cash grants and $15,000 in brand marketing agency support and consulting services to 10 Canadian based small businesses. Specifically, the prize packages include:
• Grand prize: One (1) winner of a $30,000 CAD grant, plus one (1) meeting with FedEx Express Canada president Lisa Lisson, plus one (1) brand marketing workshop with public relations and digital marketing agency FleishmanHillard HighRoad ($10,000 CAD estimated value).
• Silver prize: One (1) winner of a $15,000 CAD grant, plus one (1) brand marketing workshop with FleishmanHillard HighRoad ($5,000 CAD estimated value).
• Bronze prize: Eight (8) winners who will each receive a $5,000 CAD grant.

"After a very successful inaugural year, we are thrilled to be bringing the contest back again in 2019," said Lisa Lisson, president, FedEx Express Canada. "FedEx understands the important role small businesses play for Canadians, and it is our privilege to be able to create possibilities for Canadian entrepreneurs through our grant contest."
The FedEx Small Business Grant Contest is designed to provide small businesses with support and financial resources to help them grow and be competitive locally and in markets around the world. The FedEx Small Business Grant Contest was first launched in 2012 in the U. S. Since then, the contest has expanded to twelve markets worldwide, including mainland China, Japan, France, Germany, Italy, Spain, England, Brazil, Chile, and Mexico. Across the globe, FedEx is the backbone of the e-commerce economy, having spent four decades building, expanding, and simplifying a physical network to move goods to more than 220 countries and territories, linking more than ninety-nine per cent of the global GDP. By moving goods fast and reliably across borders, Canadian businesses can decrease costs, improve supply chains, and identify new opportunities for growth and profitability.
During the inaugural 2018 contest more than 375,000 Canadians voted on social media for their favourite businesses in Canada, and the contest attracted more than 2,100 small business candidates from across Canada. Grand Prize winner, Faire Child—an eco-innovative children's outerwear company based in Nova Scotia—invested its winnings into marketing efforts and expansion of its product line. For more information regarding the winners of the Canadian 2018 FedEx Small Business Grant Contest, please visit here.
How to Enter
The Canadian 2019 FedEx Small Business Grant Contest is open to Canadian-based for-profit small businesses with 99 employees or less and have been operating for six months or more. To enter, participants must visit fedex.ca/grant and enter their contact information, write a short profile about their business and upload photos of their business or product.
The contest entry period is open from April 8 to May 6, 2019 with voting taking place from April 15 to May 13. Votes may help businesses get noticed and are only one of the many factors considered when selecting finalists and winners. Following a judging period, the top 75 finalists will be announced on May 30, 2019, and the top 10 winners will be announced on June 20, 2019.
Details on how to enter the contest, full eligibility requirements as well as the rules and FAQs can be found at fedex.ca/grant. No purchase necessary. Must be age of majority. Mathematical skill testing question required. Maximum one (1) entry per business entity.
Finding Solutions for Your Business: FedEx Small Business Centre
The FedEx portfolio of services allows small businesses to gain access to the global marketplace and to shipping and logistics solutions. For more information on how FedEx helps small businesses, please visit the FedEx Small Business Centre at www.fedex.ca/smallbusiness.
About FedEx Corp.
FedEx Corp. (NYSE: FDX) provides customers and businesses worldwide with a broad portfolio of transportation, e-commerce and business services. With annual revenues of $64 billion, the company offers integrated business applications through operating companies competing collectively and managed collaboratively, under the respected FedEx brand. Consistently ranked among the world's most admired and trusted employers, FedEx inspires its more than 425,000 team members to remain "absolutely, positively" focused on safety, the highest ethical and professional standards and the needs of their customers and communities. To learn more about how FedEx connects people and possibilities around the world, please visit about.fedex.com.

# # #