FedEx Awards $100,000 in Cash and Prizes to Top Ten Winners of its Annual Canadian Small Business Grant Contest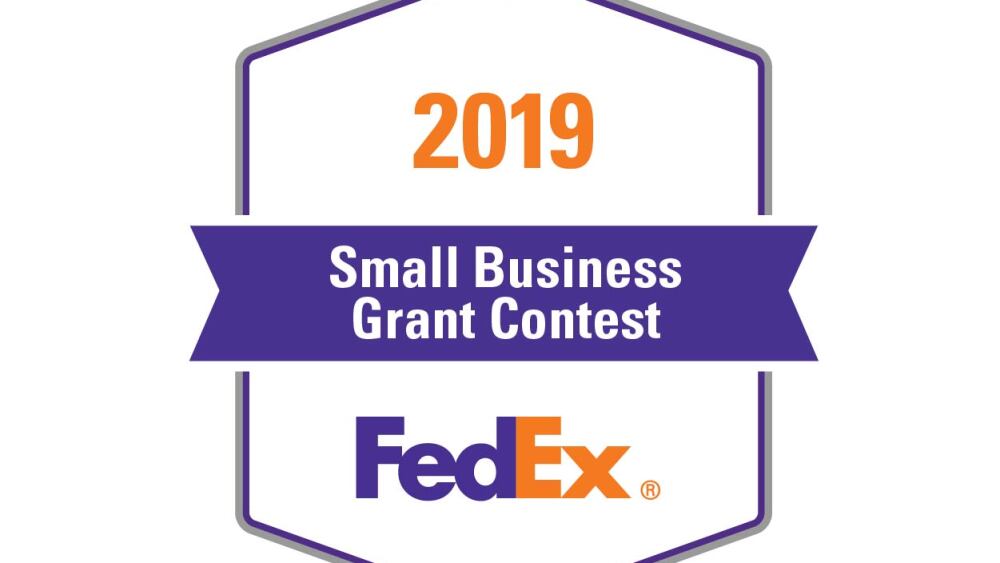 MISSISSAUGA, Ontario, June 20, 2019 – FedEx Express Canada, a subsidiary of FedEx Corp. (NYSE: FDX), announced today that Wabanaki Maple Products – a heritage maple syrup company from Negotuk (Tobique First Nation), New Brunswick – is the grand prize winner of the second FedEx Small Business Grant Contest in Canada. Wabanaki Maple will receive a $30,000 CAD grant, plus a meeting with FedEx Express Canada President, Lisa Lisson, and a brand marketing workshop ($10,000 CAD estimated value).
Wabanaki Maple proudly provides a taste of Indigenous culture through its sustainably sourced maple syrup products. Their authentic syrups put a twist on a familiar taste as they are aged in Bourbon, Whiskey, or Toasted Oak barrels.
"FedEx Express Canada was inspired by Wabanaki's approach to helping Canadians reconnect with our roots in a unique and sustainable way," said Lisa Lisson, President at FedEx Express Canada. "As one of the most traditional offerings of our land, maple syrup is woven throughout our history, and we're committed to helping Wabanaki continue to tell those stories."
"We are incredibly proud to be named this year's Canadian FedEx Small Business Grant Contest grand prize winner," said Jolene Leskey, business owner of Wabanaki Maple. "This grant will help us invest in more tools to help with syrup production and more marketing resources to spread this sweet piece of culture to more people across the country and around the world."
In addition to the grand prize, FedEx also awarded Acre75.ca – an online shop based in Milverton, Ontario, that sells handcrafted goods from small Canadian towns – $15,000 CAD plus a brand marketing workshop ($5,000 CAD estimated value). The following eight businesses received $5,000 grants: (listed in alphabetical order)
• Fern and Moon (Vancouver, B.C.)
• Honeybee Hub Inc. (Toronto, ON)
• Little Elska (Arborg, MB)
• Michael Difazio Reclaim Artistry (Windsor, ON)
• Okanagan Lavender and Herb Farm (Kelowna, B.C.)
• Toni Marlow Clothing (Toronto, ON)
• Veille Sur Toi Inc. (Laval, QC)
• Yes Crickets (Owen Sound, ON)
"We were impressed to see the significant role e-commerce is playing in helping many small Canadian businesses, regardless of the service or product they provide, expand their customer base across the country and often outside of Canada as well," said Ann-Marie McIntosh, vice president of Marketing, Communications and Customer Experience, FedEx Express Canada. "We are proud to present and celebrate our ten deserving winners, who represent the talent and entrepreneurial spirit of Canada's small business community as well as the values of FedEx Express Canada."
This year's contest garnered almost 2,000 entries and more than 273,000 votes. Originally launched in the U.S., the FedEx Small Business Grant Contest expanded to reach customers in other countries, with programs in Brazil, France, Germany, Hong Kong, India, China, Italy, Singapore, and the UK.
# # #

Finding Solutions for Your Business – FedEx Small Business Centre
The FedEx portfolio of services allows small businesses to gain access to the global marketplace and to shipping and logistics solutions. For more information on how FedEx helps small businesses, please visit the FedEx Small Business Centre at www.fedex.ca/smallbusiness.
About FedEx Express
FedEx Express is one of the world's largest express transportation companies, providing fast and reliable delivery to more than 220 countries and territories. FedEx Express uses a global air and ground network to speed delivery of time-sensitive shipments, by a definite time and date with a money-back guarantee.
About FedEx Corp.
FedEx Corp. (NYSE: FDX) provides customers and businesses worldwide with a broad portfolio of transportation, e-commerce and business services. With annual revenues of $69 billion, the company offers integrated business solutions through operating companies competing collectively and managed collaboratively, under the respected FedEx brand. Consistently ranked among the world's most admired and trusted employers, FedEx inspires its more than 450,000 team members to remain focused on safety, the highest ethical and professional standards and the needs of their customers and communities. To learn more about how FedEx connects people and possibilities around the world, please visit about.fedex.com.