There's a Lot Going On In The World, So---Be Sure to Remember Your Mother!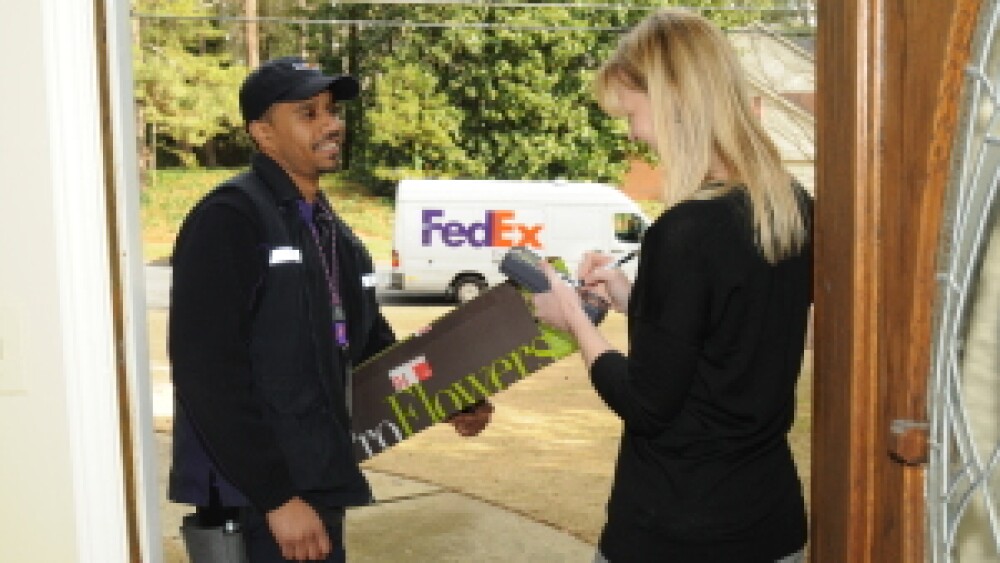 May 3, 2011
Almost one-third of Canadians don't know when Mother's Day is, according to a survey conducted by Vision Critical for FedEx Express Canada. In fact, six per cent of those surveyed think the special day falls on May 15 this year, which almost ensures there will be many disappointed moms and a lot of last-minute scrambling for corner-store flowers when May 8th rolls around.
"Moms are the heart and soul of many if not most families and communities, which is why we take extra care with Mother's Day," said Susan Hayes, Marketing Manager of FedEx Express Canada. "We know people are busy, which is why we thought it would be helpful to clear up any confusion over the exact date of Mother's Day so that all moms get the recognition they deserve."
Confusion over the exact date is understandable, as traditionally it has always been celebrated in North America on the second Sunday in May.
Perhaps equally sad for mothers, the vast majority of Canadians – four out of every five, according to the survey – have nothing special planned for their mother on Mother's Day.
"Some people feel Mother's Day has become a commercial activity, but it certainly doesn't have to be," said Ms. Hayes. "The practice of honouring mothers is longstanding and has taken many forms. Just let her know you love her and appreciate her, and that will bring happiness to someone important in your life."
If you do want to show that love and appreciation by sending something to your mother, remember that Mother's Day is Sunday, May 8th, and FedEx Express Canada can help you make sure your Mother's Day gifts arrive on time:
· Whether you need a 24/7 FedEx location, one with Saturday service or one conveniently located you can easily find a local FedEx Office that fits your shipping needs.
· Stuck at your desk? Create an account online and prepare all your shipments in advance online.
· Living in a different area code from Mom? FedEx ships within Canada, to the U.S and internationally. With a network of air services and ground transportation, FedEx delivers to over 220 countries and major business centres worldwide.
· FedEx offers FedEx Next Flight®, FedEx First Overnight®, FedEx Priority Overnight®, FedEx 2Day® and FedEx Economy™ to name a few shipping services to accommodate those who wait a bit longer to select and ship a gift for Mom. The latest deadline for shipping with delivery in Canada in time for Mother's Day is Friday, May 6.
· Mom's gift awkwardly shaped? Not a problem, FedEx locations can help you safely and properly package almost any gift so it arrives in one piece.