New FedEx Freight Service Center Opens in Alberta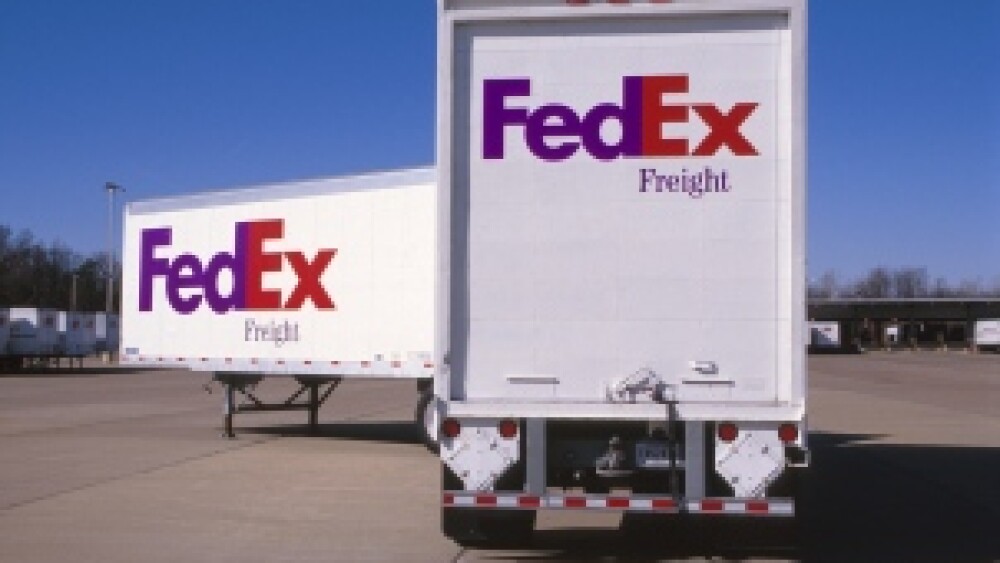 Adrian Grundy

(416) 254-1391

(Rocky View County, AB)., April 18, 2012 — FedEx Freight Canada, a subsidiary of FedEx Corp. (NYSE: FDX), officially opened its new state-of-the-art Alberta service centre today. Representing a multi-million dollar investment in Alberta and a job-creating opportunity in Rocky View County, the new service centre will revolutionize Western Canada's less-than-truckload industry and customer connectivity through accentuated north-south/east-west services.

Located on Wrangler Crescent SE in Rocky View County, the new centre handles FedEx Freight® shipments throughout Western Canada, as well as pick-up and delivery of FedEx Freightshipments in local communities.

"Our new service center is an important milestone for FedEx Freight and for Alberta," remarked Grant Crawford, vice president of International, FedEx Freight, at the opening ceremony. "This is a strategic location within our vast network of centers across the country. This new center offers all FedEx Freight customers total service solutions for all their domestic and international shipping needs. We expect to continue to grow in this market."

The centre, which recently became operational, is a new facility, with a 60-door capacity situated on 18.6 acres. Dozens of new full and part-time positions were created with this investment along with the procurement of many local independent contractors.

FedEx Freight is a leading provider of LTL services, which consolidates freight shipments from multiple customers into trailer loads that are then routed through the company's delivery network to final destinations. The new Rocky View County facility joins a network of more than 350 FedEx Freight service centers across North America.

About FedEx Freight

With corporate offices in Memphis, Tenn., the FedEx Freight Segment includes FedEx Freight, a leading U.S. provider of LTL freight services; FedEx Freight Canada, an LTL operating company serving most points in Canada; and FedEx Custom Critical, North America's largest time-specific, critical shipment carrier. FedEx Freight also serves Mexico and Puerto Rico. For more information, visit fedex.com.
About FedEx Corp.

FedEx Corp. (NYSE: FDX) provides customers and businesses worldwide with a broad portfolio of transportation, e-commerce and business services. With annual revenues of $42 billion, the company offers integrated business applications through operating companies competing collectively and managed collaboratively, under the respected FedEx brand. Consistently ranked among the world's most admired and trusted employers, FedEx inspires its more than 300,000 team members to remain "absolutely, positively" focused on safety, the highest ethical and professional standards and the needs of their customers and communities. For more information, visit news.fedex.com.

###