FedEx Freight Technicians Dominate at TMCSuperTech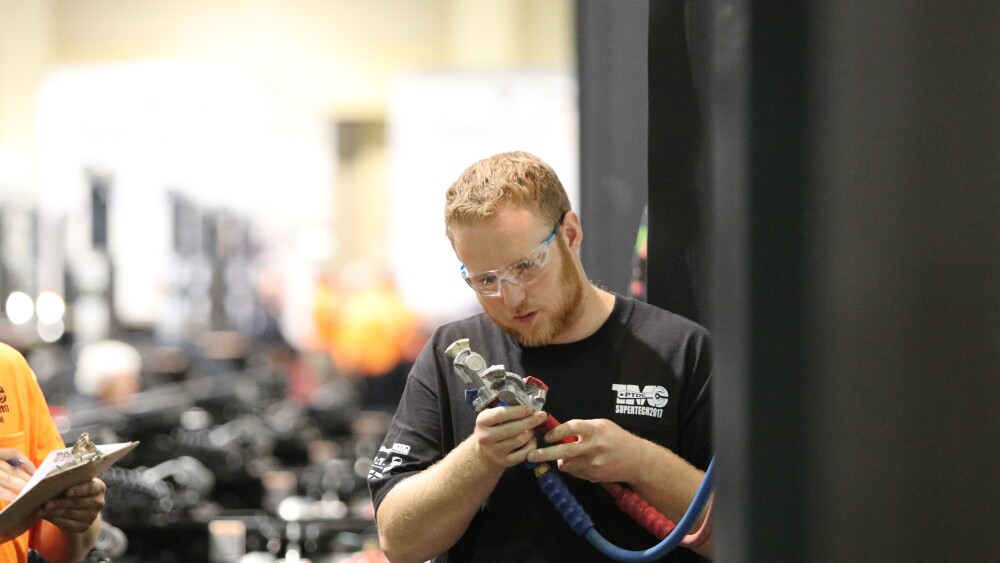 Fleet maintenance technicians from FedEx Freight, a subsidiary of FedEx Corp. (NYSE: FDX), swept four of the top five finishes at the 2017 TMCSuperTech competition held in Orlando, Fla.
TMCSuperTech is the American Trucking Associations' premier skills competition for professional commercial vehicle technicians.
Mark McLean Jr. (Newburgh, N.Y.) captured the Grand Champion title for an unprecedented third time. He also won 10 skills test stations. McLean previously captured Grand Champion titles at the 2013 and 2014 SuperTech competitions.
Doug Nickles (Rock Island, Ill.) earned the second-place title. Matt Sloan (Jacksonville, Fla.) placed fourth. Fifth-place went to Larry Coatney (Harrison, Ark.).
Six additional FedEx Freight technicians earned awards at the competition.
Philip Barlow (Jacksonville, Fla.) placed seventh. Kelby Bentley (Greensboro, N.C.) placed eighth. Phillip Pinter (Detroit) placed 10th. Joseph Paul (Des Moines, Iowa) placed 11th. Mark Galliand (Baton Rouge, La.) placed 17th. Troy Hiatt (Des Moines, Iowa) placed 19th.
FedEx Freight also captured the team trophy for the fifth consecutive year, thanks to the combined scores of McLean and Nickles. FedEx Freight remains the only fleet to ever win the team competition since its inception in 2013.
More than 160 technicians from across the industry faced off in the competition. They were challenged with a three-part written exam and hands-on skill tasks which tested each technician's knowledge of precision measuring, safety and environment, brakes, trailer lighting systems, torque, natural gas fueling systems and more.
"Our fleet maintenance technicians are dedicated to being the best at what they do and to keeping our fleet running safely. Their performance at the competition is a testament to that commitment," said Michael Hoffman, vice president, Equipment and Maintenance. "We were proud to have them represent FedEx Freight in Orlando."
As part of its support of STEM/Employment Pathways, FedEx Freight sponsored five student technicians who competed at FutureTech, TMC's National Student Technician Competition, which was held in conjunction with SuperTech.
Four of the five students sponsored by FedEx Freight won skills test stations, while two finished in the top three overall. Bonnie Greenwood, a student at WyoTech in Laramie, Wyoming, finished first – becoming the first woman to ever win the competition. Keith Ellerbach, also a student at WyoTech, finished third.