FedEx Freight Introduces Canada Next-Business-Day Cross-Border Service, International Customs Clearance Team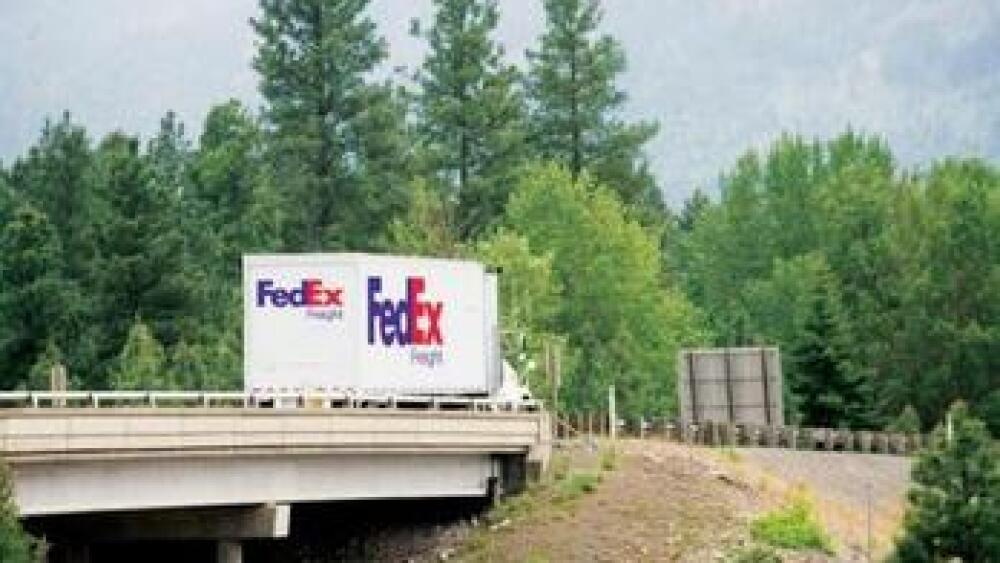 MEMPHIS, Tenn.--FedEx Freight has significantly improved its service by offering next-business-day coverage between key Canadian gateway cities and several regions across the U.S. In addition, the company is further supporting shippers and customers operating fast-cycle logistics by streamlining cross-border processes. FedEx Freight is a leading provider of regional next-business-day, second-business-day and extended LTL freight transportation services and an operating company of FedEx Corp. (NYSE:FDX).

"The FedEx brand is synonymous with speed, reliability and superior customer service," said Doug Duncan, president and CEO, FedEx Freight. "By making these improvements in the FedEx Freight network, we are delivering those same attributes to LTL customers whose shipping needs include Canada."

Cross-border enhancements include next-business-day service between Toronto and key markets in the Great Lakes region. In addition, next-business-day LTL service has been introduced between Winnipeg, Manitoba, and the Upper Midwest, an area that is gaining more importance to both countries for cross-border trade.

In addition to these cross-border enhancements, FedEx Freight also provides next-business-day LTL service between Vancouver, British Columbia, and key markets in the Pacific Northwest. Next-business-day service is also available between Montreal, Quebec, and points in the New England and Mid-Atlantic regions.

As part of its efforts to streamline the customs clearance process, a dedicated FedEx team serves as the direct contact for shipments from the U.S. to Canada via FedEx Freight and FedEx National LTL. This group uses international clearance systems to enable electronic capture of important international shipping information. Team members are available 24 hours a day, five days a week, to handle the distribution of customs documents to assigned brokers. This direct carrier-broker relationship creates more efficient customs clearance and faster responses for shippers and their customers.

The international clearance systems used by this group provide electronic capture of important international shipping information, including the time of paperwork transfer to the customs broker, and when the entry was accepted by Canadian Customs.

"With the combined services offered by FedEx Freight in the U.S., next-business-day and second-business-day regional LTL market, FedEx National LTL in the U.S. long-haul LTL arena and FedEx Freight Canada, we offer a full range of complementary, industry-leading LTL solutions throughout North America," Duncan said.

FedEx Freight Canada, which was formed in 2007, is the first-ever direct LTL presence for FedEx in Canada. The growing company, with its headquarters in Toronto, has added service centers in Ottawa, Cambridge, Edmonton, Halifax, and Quebec City and has expanded its facilities in Winnipeg and Calgary. FedEx Freight Canada recently received Partners in Protection (PIP) certification from the Canada Border Services Agency (CBSA). Established in 1995, PIP is a program that enlists the cooperation of private industry to enhance border and trade chain security, combat organized crime and terrorism and help detect and prevent contraband smuggling.

About FedEx Freight

Within FedEx Corp., the FedEx Freight Segment had annual revenues of $4.9 billion in fiscal year 2008. With corporate offices in Memphis, Tenn., the Segment includes FedEx Freight, a leading U.S. provider of regional LTL freight services; FedEx National LTL, a leading U.S. provider of long-haul LTL services; FedEx Freight Canada, an LTL operating company serving most points in Canada; FedEx Custom Critical, North America's largest time-specific, critical shipment carrier; and Caribbean Transportation Services, the leading provider of airfreight forwarding services between the United States and Puerto Rico. For more information, visit the FedEx web site, fedex.com.

About FedEx Corp.

FedEx Corp. (NYSE:FDX) provides customers and businesses worldwide with a broad portfolio of transportation, e-commerce and business services. With annual revenues of $39 billion, the company offers integrated business applications through operating companies competing collectively and managed collaboratively, under the respected FedEx brand. Consistently ranked among the world's most admired and trusted employers, FedEx inspires its more than 290,000 employees and contractors to remain "absolutely, positively" focused on safety, the highest ethical and professional standards and the needs of their customers and communities. For more information, visit news.fedex.com.