FedEx Express Canada to Deliver Giant Pandas to Toronto Zoo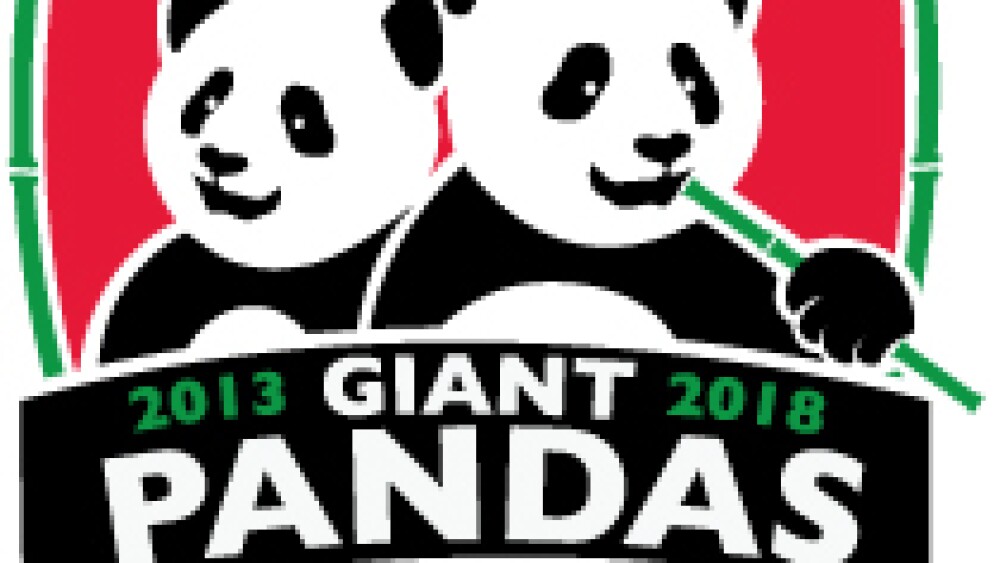 Contact:
James Anderson
Media Relations, FedEx Express Canada
(905) 212-5372
jcanderson@fedex.com
Cynthia Shipley
Manager, Public Relations and Events, Toronto Zoo
(416) 392-5938
FOR IMMEDIATE RELEASE
MISSISSAUGA, Ont., February 28, 2013—FedEx Express Canada and The Toronto Zoo officially announced today that Federal Express Canada Ltd. (FedEx Express) will donate in-kind air transportation for a pair of breeding giant pandas, Er Shun and Da Mao, from China to Toronto on March 25, 2013, including logistical and ground transportation support, marking a significant milestone for Canada and the sixth flight of the "FedEx Panda Express."
FedEx Express has been selected as official Giant Panda Transportation Services Provider for the Toronto Zoo giant panda program, which will also include regular weekly deliveries from Memphis, TN, of fresh bamboo supplies, the pandas' primary food source.
As announced by Prime Minister Stephen Harper on February 11, 2012, a cooperative conservation agreement with China will have two giant pandas spend five years at Toronto Zoo followed immediately by another five years at the Calgary Zoo, marking the first time in more than twenty years that a giant panda has been loaned to a Canadian zoo and a first for a ten year loan from the Chinese government. Visitors to Toronto Zoo will be able to experience this rare and graceful species mid-May, 2013 (exact date to determined). The program will allow Toronto Zoo to contribute to ongoing international efforts to protect and increase the population of the endangered giant pandas through investments in research and conservation efforts. Currently, conservationists estimate that there are approximately over 2000 giant pandas in the wild.
"We are excited that FedEx Panda Express will take to the skies again—this time to deliver two giant pandas to Canada," said Lisa Lisson, president of FedEx Express Canada. "Members of our 6,000-strong FedEx Express Canada team are honoured to care for this precious cargo and to be involved in an amazing and important Canadian milestone".
"In the spirit of the global preservation efforts of this remarkable species, our team at FedEx Express is eager to give Er Shun and Da Mao the VIP reception they deserve," she said.
FedEx Express is one of the most respected transportation companies in Canada, with a proven record for safe transportation of giant pandas across the globe. As Toronto Zoo's Giant Panda Transportation Services Provider, FedEx Express will be transporting the two giant pandas, Er Shun (female) and Da Mao (male), destined to Toronto from Chengdu, China, via a special charter on board a FedEx Express MD-11F aircraft, specially named "FedEx Panda Express".
FedEx Express, Toronto Zoo, and the Chengdu Research Base of Giant Panda Breeding have collaborated extensively to ensure all necessary precautions have been taken to provide a safe and comfortable flight for the pandas. Animal care experts have been granted special flight privileges to accompany the pandas onboard the aircraft. Er Shun and Da Mao are tentatively scheduled to arrive in spring 2013. An exact date will be announced once the regulatory approvals have been obtained.
"FedEx Express has a long standing record of safely transporting giant pandas in cooperation with international zoological societies and The People's Republic of China. Toronto Zoo is proud to team with a global company that has participated in international efforts to conserve this important species," said Mr. John Tracogna, CEO, Toronto Zoo. "This is a strategic collaboration that will continue to strengthen and grow over the next five years, during the giant pandas' stay at the Toronto Zoo."
FedEx Express has successfully transported giant pandas, including several shipments of two pandas:
· China to Paris, France (2012)
· China to Edinburgh, Scotland (2011)
· Washington, D.C., and Atlanta, USA to China (2010)
· China to Memphis, USA (2003)
· China to Washington, D.C., USA (2000)
About the Toronto Zoo
The Toronto Zoo is Canada's Premier zoo and a leader in animal preservation and environmental protection. More than a tourist attraction, the Toronto Zoo boasts a number of leading programs for helping animals and their natural habitats – from species reintroduction to reproductive research. A world-class educational centre for people of all ages, the Toronto Zoo is open every day except Christmas, and attracts approximately 1.3 million visitors each year.
For More Details On The Toronto Zoo Please Visit www.torontozoo.com Or To Follow the Toronto Zoo on Facebook: www.facebook.com/TheTorontoZoo
About FedEx Express
FedEx Express is the world's largest express transportation company, providing fast and reliable delivery to more than 220 countries and territories. FedEx Express uses a global air and ground network to speed delivery of time-sensitive shipments, by a definite time and date with a money-back guarantee.
About FedEx Corp.
FedEx Corp. (NYSE: FDX) provides customers and businesses worldwide with a broad portfolio of transportation, e-commerce and business services. With annual revenues of $43 billion, the company offers integrated business applications through operating companies competing collectively and managed collaboratively, under the respected FedEx brand. Consistently ranked among the world's most admired and trusted employers, FedEx inspires its more than 300,000 team members to remain "absolutely, positively" focused on safety, the highest ethical and professional standards and the needs of their customers and communities. For more information, visit http://news.van.fedex.com/intl/ca.
Follow FedEx Express Canada on Facebook: www.facebook.com/FedExCanada
# # #