FedEx Express Canada Named One of Canada's Best Employers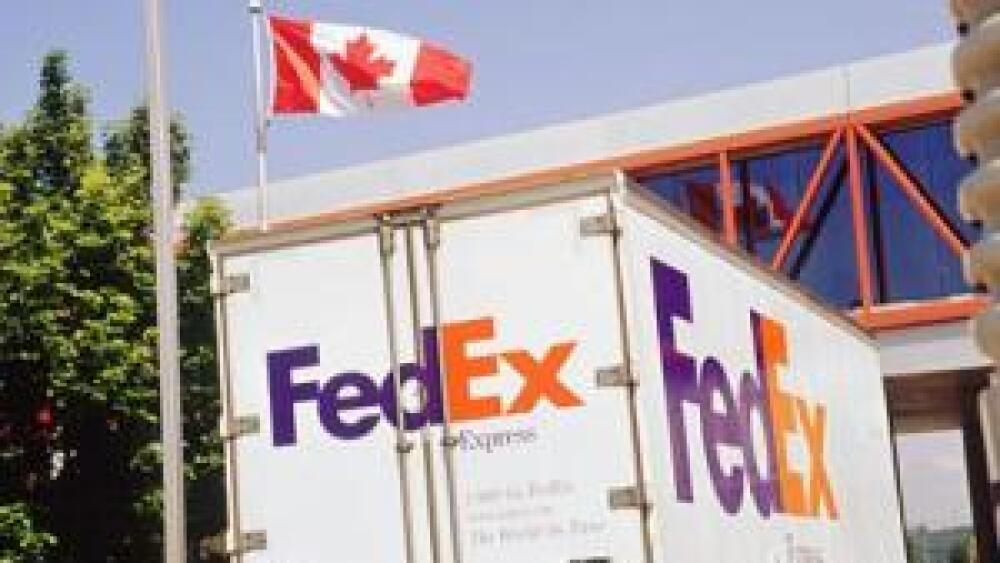 MISSISSAUGA, Ontario, November 18, 2010 – Federal Express Canada Ltd. ("FedEx Express Canada"), a subsidiary of FedEx Corp. (NYSE: FDX), has been recognized as one of Canada's best employers in a prestigious nationwide survey by Aon Hewitt.
FedEx Express Canada is ranked 24th on the list of Canada's best employers, among a field of more than 250 companies. It's the second time FedEx Express Canada has placed among the top-25 companies and the seventh time in 10 years the company has made the top 50.
"It's a great honour to once again be recognized as one of Canada's best employers," said Lisa Lisson, president of FedEx Express Canada. "Our people are the heart and soul of our business in Canada. The FedEx culture puts people first and our employees, in turn, always go the extra mile for our customers.
"We provide a safe, diverse and rewarding environment where our people have every opportunity to grow and succeed. I'm living proof of the opportunities at FedEx, having started as a junior marketing specialist 18 years ago and now I'm president of the Canada operation," said Lisson.
Two hundred and fifty-one Canadian employers took part in the 2011 Aon Hewitt Best Employers studies. Rankings were based primarily on the results of employee surveys, designed to gauge the level of employee engagement at these organizations.
"The nature of our work at FedEx is inspiring, because we connect the world. For a FedEx employee, nothing beats knowing that a customer's important package has been delivered on time, be it a critical machine part, a lifesaving prescription drug or a birthday card from a relative on the other side of the world," added Lisson.
The 2011 list of the Best Employers in Canada appears in Maclean's magazine and La Presse.
About FedEx Express Canada
Federal Express Canada Ltd. is a global logistics and transportation company offering domestic and international shipping and electronic commerce solutions. The company uses advanced package status tracking systems, automated customs clearance services and a dedicated air and ground transportation network to serve Canadian and global markets. FedEx Express Canada employs approximately 5,000 people in over 60 facilities coast-to-coast. For more information, visit www.fedex.ca.