FedEx Express Canada Celebrates Canada Day By Helping Deliver the Gift of Life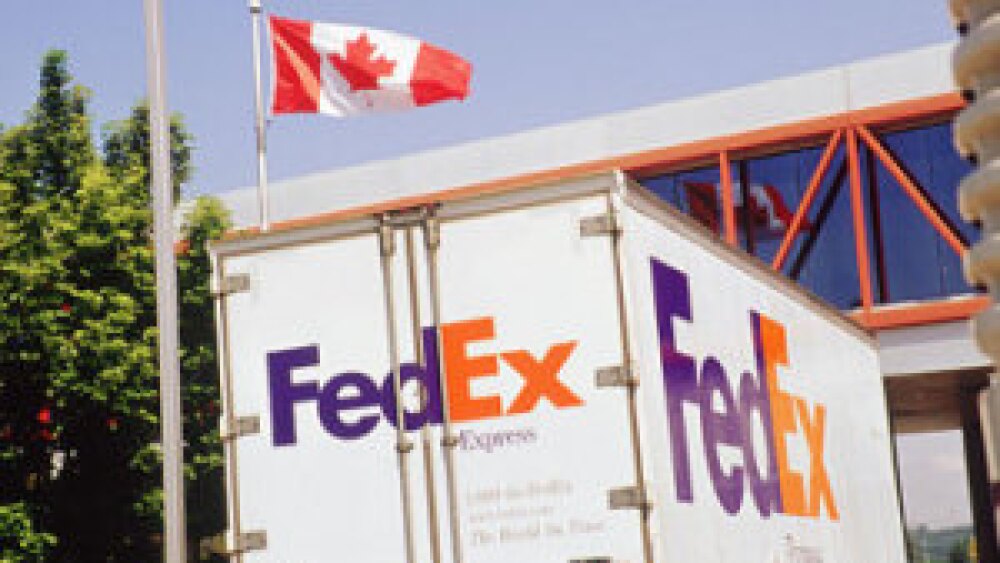 TORONTO, Ontario, June 30, 2011 — FedEx Express Canada, a subsidiary of FedEx Corp. (NYSE: FDX), today announced a $180,000 donation to Canadian Blood Services in support of their Young Blood for Life national high school donor recruitment program focused on encouraging blood donation among young people.

This program depends on student leaders in high schools across Canada to advocate for blood donation with their peers. Young Blood for Life challenges high schools to recruit students, teachers, their families and friends to donate at Canadian Blood Services clinics.

"FedEx is extremely proud to support Canadian Blood Services and play a role in saving and improving the lives of Canadians," said Lisa Lisson, president of FedEx Express Canada. "We are excited to see this program grow and are thrilled to be a part of such an important movement among young people."

Last year more than 37,000 teenagers over the age of 17 donated blood at Canadian Blood Services donor clinics, representing almost 9% of all blood donors. The Young Blood for Life program, now in its third year, challenges young donors to continue giving and to help recruit the new blood donors necessary to keep pace with the demand for blood in Canada.

The program involves two main activities: a one-day leadership workshop for junior and senior students who wish to become blood donation advocates and peer recruiters; and a national high school donor challenge.

The FedEx contribution will help Canadian Blood Services continue to provide promotional materials to participating high schools and award cash prizes to those who give the most blood and recruit the most new donors.

"Canadian Blood Services is pleased to work with FedEx on this important program that encourages young people to rally their friends together to save lives," said Sue Blasutti, executive director, Donor & Clinic Services, Canadian Blood Services.

For more information about the Young Blood for Life program, email youngbloodforlife@blood.ca or visit www.blood.ca and select Young Blood for Life under "How can I get involved?"
Corporate Overview
FedEx Corp. (NYSE: FDX) provides customers and businesses worldwide with a broad portfolio of transportation, e-commerce and business services. With annual revenues of $39 billion, the company offers integrated business applications through operating companies competing collectively and managed collaboratively, under the respected FedEx brand. Consistently ranked among the world's most admired and trusted employers, FedEx inspires its more than 290,000 team members to remain "absolutely, positively" focused on safety, the highest ethical and professional standards and the needs of their customers and communities. For more information, visit news.fedex.com.
About Canadian Blood Services
Canadian Blood Services is a national, not-for-profit charitable organization that manages the supply of blood and blood products in all provinces and territories outside of Quebec. Canadian Blood Services also oversees the OneMatch Stem Cell and Marrow Network, and provides national leadership for organ and tissue donation and transplantation. Canadian Blood Services operates 43 permanent collection sites and more than 20,000 donor clinics annually. The provincial and territorial Ministries of Health provide operational funding to Canadian Blood Services. The federal government, through Health Canada, is responsible for regulating the blood system. For more information, please visit our website,
www.blood.ca
, follow us on Twitter @itsinyoutogive, visit our official Canadian Blood Services Facebook page or YouTube channel at 1882DONATE.

Contact:

James Anderson
Public Affairs and Media Relations
FedEx Express Canada
905-212-5372

Cindy Winegarden
Public Affairs Manager – Ontario
Canadian Blood Services
Mobile: 905-869-5988