2012 Holiday Season: Over Half of Canadians Will Shop Online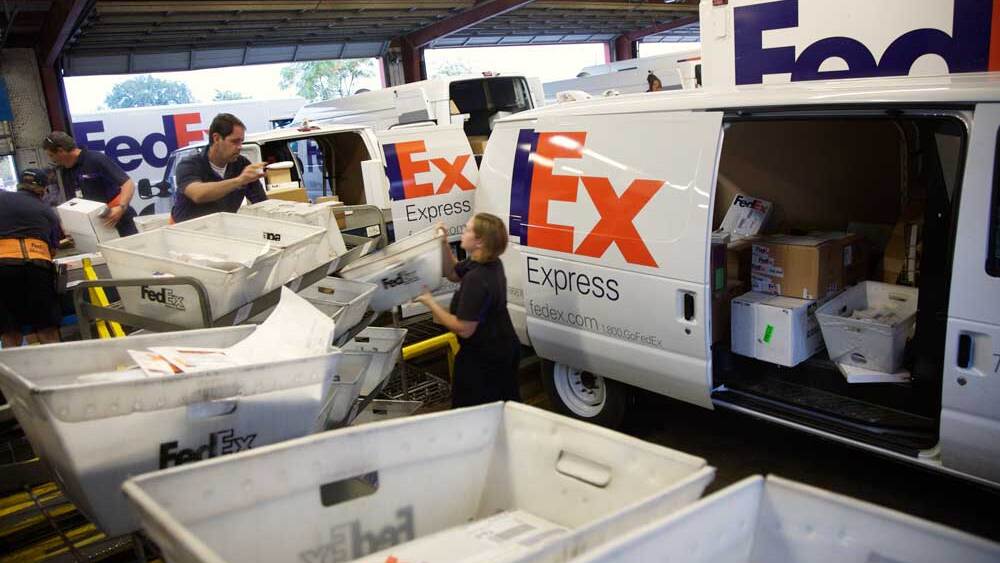 Mississauga, Ontario, November 25, 2012--- Canadian consumers are set to break online shopping records this holiday season, with more than half electing to click-and-ship over standing in long line ups at check-out counters.
A new Angus Reid survey commissioned by Federal Express Canada Ltd. (FedEx Express Canada), a subsidiary of FedEx Corp. (NYSE:FDX) and one of the world's largest express transportation companies, reveals that 55 per cent of Canadian holiday shoppers will turn to e-commerce this holiday season to take advantage of advanced online shopping technology and fast shipping. Last year, approximately 45% of Canadians were expected to shop online*.
The survey revealed a number of interesting findings including:
Consumers in Alberta (70%), British Columbia (67%), and Atlantic Canada (63%) are the most likely among Canadians to shop online this coming holiday season. Consumers in Saskatchewan (38%), Quebec (43%), and Manitoba (44%) are less likely to choose e-commerce, but even in those provinces approximately four-in-ten consumers will shop online this holiday season.
Men (57%) are slightly more likely than women (53%) to shop online.
Most consumers aged 18 to 34 (73%) will shop online this holiday season, compared to more than half (58%) of survey respondents aged 35-54 (58%) and just over a third of those aged 55 and (36%).
The survey found a strong correlation between income and online holiday shopping intentions, with 75% of respondents who earn over $100,000 expected to shop online for the holidays, compared to 60% of Canadians who earn $50,000 to $99,999 and 45% of respondents earning less than $50,000.

"With the availability of most major retailers now online and with fast, reliable shipping solutions like FedEx, more and more Canadians are choosing to browse, shop online and ship this holiday season," said Brie Carere, vice president of marketing, customer experience, and corporate communications for FedEx Express Canada. "The holiday season is busy, and a lot of us will leave our shopping to the last moment when stores are overcrowded, so online shopping and fast shipping helps take the hassle out that hectic end-of-year rush."
About The FedEx Express Canada Online Shopping Survey
From October 10th to October 11th 2012 an online survey was conducted among 1,000 randomly selected Canadian adults who are Angus Reid Forum panelists. The margin of error—which measures sampling variability—is +/- 3.1%, 19 times out of 20. The results have been statistically weighted according to the most current education, age, gender and region Census data to ensure a sample representative of the entire adult population of Canada. Discrepancies in or between totals are due to rounding.
About FedEx Express
FedEx Express is one of the world's largest express transportation companies, providing fast and reliable delivery to more than 220 countries and territories. FedEx Express uses a global air and ground network to speed delivery of time-sensitive shipments, by a definite time and date with a money-back guarantee.
About FedEx Corp.
FedEx Corp. (NYSE: FDX) provides customers and businesses worldwide with a broad portfolio of transportation, e-commerce and business services. With annual revenues of $43 billion, the company offers integrated business applications through operating companies competing collectively and managed collaboratively, under the respected FedEx brand. Consistently ranked among the world's most admired and trusted employers, FedEx inspires its more than 300,000 team members to remain "absolutely, positively" focused on safety, the highest ethical and professional standards and the needs of their customers and communities. For more information, visit news.fedex.com.
*Source: Deloitte- Consumers Spending with Restraint, 2011 Holiday Outlook Survey. http://tinyurl.com/awa3u9f