Students Entrepreneurs Demonstrate Business Innovation
Three Teams Advance to the Regional Finals of the FedEx Express/Junior Achievement International Trade Challenge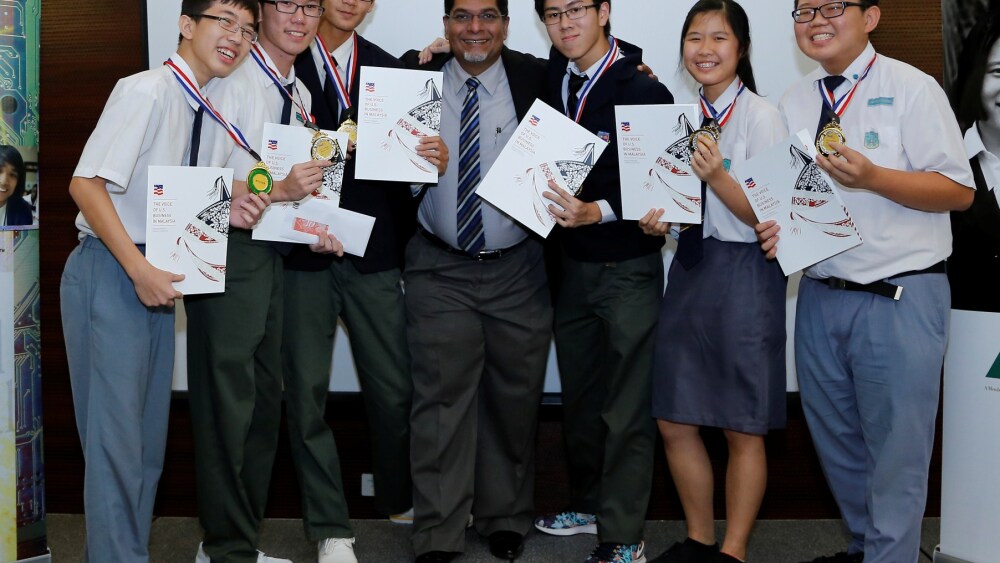 KUALA LUMPUR, July 30, 2015 – Three teams with a big dose of entrepreneurial enthusiasm and knowledge of international trade won the hearts of the judges at this year's FedEx Express/Junior Achievement International Trade Challenge (FedEx/JA ITC) Malaysia Finals on July 28.
The three winning teams are[1]:



'Evolution', Loh Sze Hou & Neoh Jia Yuen from S.M.K. Seafield, Selangor, conceptualised a smart watch to bridge the communications gap between different cultures and ethnicities. Targeted the residents of Germany, the watch features 5 key apps that help the user translate, communicate, learn, correct and make notes for a given language.

'Kawaii Alpaca', Jaydon Chong Hong Yong & Shanelle Tee Kay May from SMK Seafield, Selangor, presented their market entry strategy for an all-in-one mask and jacket that combats air pollution for residents of Hong Kong. The waterproof "Safeguard 1" is also equipped with a High Efficiency Particulate Arresting (HEPA) filter to purify breathing air.

'EOS', Joseph Yap Zi Sheng & Desmond Lim Aun Xian from SMK Tun Hussein Onn, Penang, developed a strategy to capture 6% of the sports shoes market in Poland with their creation, 'Switch'. Featuring removable soles, the trendy sports shoes company also incorporated a community outreach project into their strategy.
These aspiring young people will represent Malaysia at the Regional Finals to be held in Singapore on August 10-13 and will compete with 48 counterparts from eight other Asia Pacific markets, namely Hong Kong, Japan, Korea, New Zealand, the Philippines, Singapore, Thailand and Vietnam.
"FedEx has provided 4,100 secondary school students in Malaysia the opportunity to learn how international trade benefits individuals, communities and economies," said Ramesh Kumar Singam, managing director, FedEx Express Malaysia. "FedEx is committed to educating and inspiring young Malaysians to better understand entrepreneurship and to become future entrepreneurial leaders. The FedEx/JA ITC program has motivated past participants to set up their own businesses in Malaysia, which is very promising."
Now in its ninth year, the FedEx/JA ITC has inspired more than 12,000 students in nine Asia Pacific markets, including 4,116 students from Malaysia, to understand entrepreneurship from a global perspective.
[1] Arranged in alphabetical order of team names.