Selling Goods Online? Trust is Key!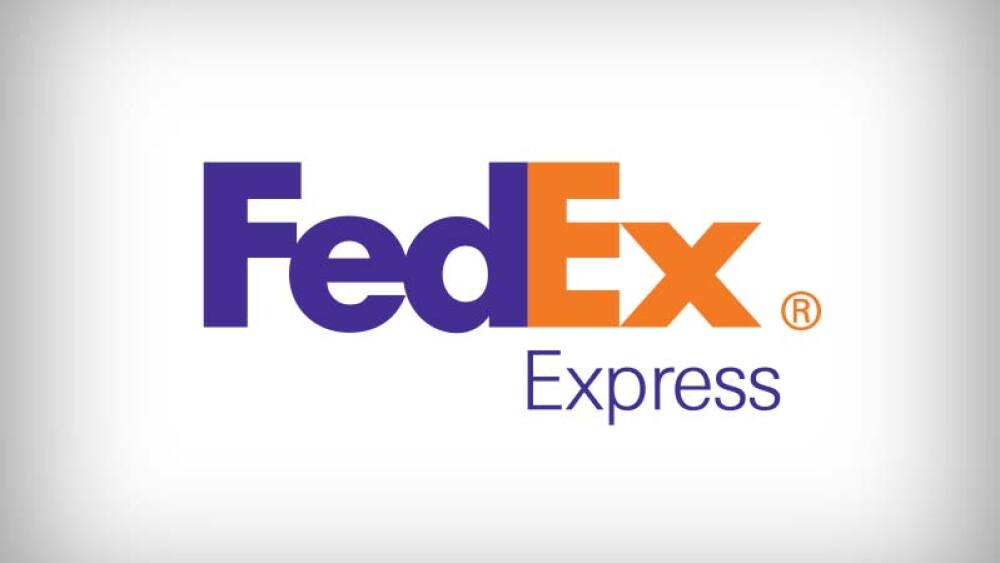 New Research Shows Importance of Trust for Online Shoppers When Buying from SME E-tailers in Other Markets; Reveals how China SMEs Can Win That Trust

SHANGHAI, February 10, 2015 — FedEx Express, one of the world's largest express transportation companies and a subsidiary of FedEx Corp. (NYSE: FDX), today unveiled the results of a research study into global consumer behavior around cross-border e-commerce.

Conducted by independent research firm Forrester Consulting, the FedEx-commissioned study reveals a marked reluctance among online shoppers in the Asia-Pacific region (APAC) to buy directly from the websites of small- and medium-sized enterprise (SME) online retailers: 57% of APAC respondents ranked this as their least-preferred business type for cross-border shopping*, ranking it below multi-brand online marketplaces, brand or manufacturer websites and brick-and-mortar retailers. 65% of China respondents chose to buy from major multi-brand online retailers or marketplaces, and 23% went for brand or manufacturer websites, while only 1% chose to buy directly from SME independent retailer websites**.

Of the APAC respondents who expressed misgivings about buying direct from SME online retailers, 46% said their reluctance stemmed from the difficulty in verifying the seller's reputation or trustworthiness—compared to a global average of just 21% who harbored this reservation**. 30% of mainland China respondents expressed the same concern**. Also, 37% of mainland China respondents indicated their reluctance because of limited payment option**.

Shipping cost and delivery time are the top two concerns when consumers are considering cross-border purchases*. For mainland China shoppers, 70% considered the availability of their preferred delivery options on the shopping website was important to the overseas purchase decision**. Cross-border shoppers trust the companies that they believe will provide smooth transaction and delivery of authentic goods*. 40% of the mainland China respondent considered the verification of foreign online sellers was very influential while 36% thought it was influential when buying online from a particular merchant located in another country**.

The survey also shows that the concern about quality of products in China is one of the factors to drive Chinese consumers to buy in another country. More than 80% respondents addressed the importance of brand quality / reputation assurance, among them 54% said it was very influential*.

The study was completed in September 2014. It surveyed 9,006 global online shoppers in 17 countries and regions, including Australia, mainland China, Hong Kong, Japan, Singapore and South Korea in Asia Pacific.

"In some respects, the study reveals a trust deficit among APAC consumers when it comes to buying goods from the websites of SME online retailers outside their home market," said Dr. Karen Reddington, president, FedEx Express, Asia Pacific. "They are more nervous than their counterparts in other regions about buying from retailers they may not be familiar with, or those based in distant markets. Nevertheless, the study also reveals the considerable opportunity for SMEs in the online retail space, and suggests ways for them to win the trust that is so important to online shoppers in this region."

The study suggests that doubts about using SME online retailers' websites haven't dampened APAC consumers' appetites for all cross-border online purchases. In fact, APAC consumers spend an average of almost US$350 per year on such purchases, compared to a global average of US$300*. Consumers in certain APAC markets spend even more: 26% of mainland China respondents reported spending more than US$1,000 per year, for example**. In recent years, the Chinese consumers have drawn global attention, joining the Black Friday and Christmas Eve, the annual shopping events in the US through online purchases.
Meanwhile, the survey indicates considerable potential for Chinese retailers in the cyber space, as mainland China is revealed to be the second largest online shopping destination, with the US ranked at the top and the UK coming in third. The top source of mainland Chinese orders is Hong Kong (where 68% purchase from mainland China), followed by Brazil (where 63% purchase from mainland China) and the US (where 52% purchase from mainland China)*. In addition, the survey shows that Chinese e-commerce is currently representing more than $440 billion in sales per year and forecasted to reach $ 990 billion in 2018*.

Through its exhaustive analysis of global trends in online shopping behavior when purchasing goods from overseas, the study arrives at five key recommendations* for SME online retailers. These are:


SMEs should pay attention to their international traffic and business. A large number of merchants surveyed reported that their international business had started unintentionally, through overseas customers finding them through web searches and online advertisements. Monitoring this traffic can help to inform future business strategy.


SMEs should research how other merchants successfully market their goods. Explore what has made other SME sites successful including their logistics offerings and how the purchase process works.


SMEs should decide whether to go broad or narrow. Whether to attempt to serve many markets or focus on a few key ones is likely to be dictated by whether the products on sale have broad appeal and logistics considerations that may make it easier to serve some markets than others. SMEs that decide to focus on a small number of key markets may decide to invest more in services such as website translations, web advertising, and broader payment offerings.


SMEs should focus on limited geographies at first. This enables them to 'test the water' with less risk. Each country will have its specific requirements and complexities. Being able to meet customer expectations in the initial markets helps to ensure success as SMEs expand their reach.


SMEs should identify the right resources. The company's international strategy and type of business will determine what the company needs from its selling and logistics resources—with particular emphasis on services and offerings that will matter to customers in the company's target markets. For example, companies that offer return services to their customers need logistics providers that can handle international returns smoothly and efficiently.
"Access to overseas markets is no longer the preserve of large corporations – more and more SMEs are selling overseas," said Dr. Reddington. "Increasingly, promoting e-commerce is a way to promote the interests of SMEs, which are the driving force of many economies in the region. The study's findings will help service providers like FedEx to tailor our service offerings so that they are an even better fit with what our SME customers need. In addition, national governments also have a role to play in ensuring a favorable environment for e-commerce to thrive. Ultimately, this benefits not only SMEs but consumers and national economies too."

To view the full thought leadership paper, "Seizing The Cross-Border Opportunity", a commissioned study conducted by Forrester Consulting on behalf of FedEx, visit www.fedex.com/ecommerce.

About the research study
Forrester conducted an online survey of 9,006 global online consumers and interviewed 34 small and medium size businesses with international e-commerce operations in Australia, Brazil, Canada, China, Colombia, France, Germany, Hong Kong, India, Italy, Japan, Mexico, Puerto Rico, Singapore, South Korea, the UK, and the US to evaluate the current attitudes toward and experiences with cross-border shopping and order fulfilment, including the challenges and concerns faced by both groups in expanding these practices. Consumer survey participants included those aged 18 or older who have ordered a physical item shipped to themselves or another recipient over the internet within the past 12 months. Small and medium-size business interviewees were asked about the factors leading to their decisions to start an international e-commerce business, their experiences and challenges with fulfilling such orders, and the factors that may enable them to expand this practice. The study took place between July and September 2014.

About FedEx Express
FedEx Express is one of the world's largest express transportation company, providing fast and reliable delivery to more than 220 countries and territories. FedEx Express uses a global air-and-ground network to speed delivery of time-sensitive shipments, by a definite time and date supported by a money-back guarantee1.

About FedEx Corp.
FedEx Corp. (NYSE: FDX) provides customers and businesses worldwide with a broad portfolio of transportation, e-commerce and business services. With annual revenues of $47 billion, the company offers integrated business applications through operating companies competing collectively and managed collaboratively, under the respected FedEx brand. Consistently ranked among the world's most admired and trusted employers, FedEx inspires its more than 300,000 team members to remain "absolutely, positively" focused on safety, the highest ethical and professional standards and the needs of their customers and communities. For more information, visit news.fedex.com.

NOTE TO EDITORS: FedEx Express press releases are available on the World Wide Web at news.fedex.com.

Please pay attention to FedEx China official micro-blog:
---
* Seizing The Cross-Border Opportunity, a commissioned study conducted by Forrester Consulting on behalf of FedEx, December 2014
** A commissioned survey conducted by Forrester Consulting on behalf of FedEx, August 2014
1. Subject to relevant terms and conditions