FedEx Recognized by Osaka Prefectural Government for Commitment to employment and education of the Disabled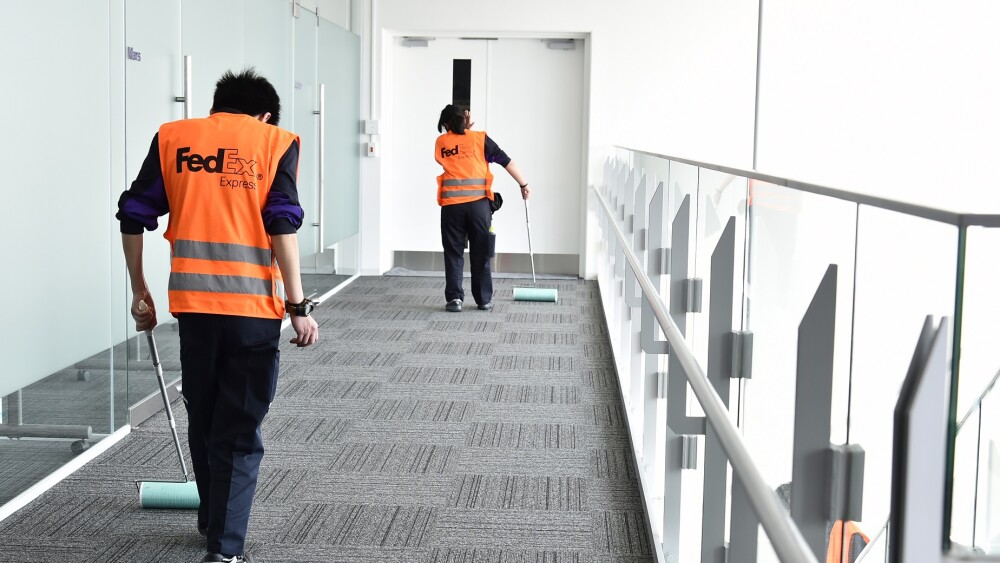 TOKYO, Japan (September 26, 2017) - FedEx Express (FedEx), a subsidiary of FedEx Corp. (NYSE: FDX), received a "Warm-Hearted Corporation Educational Contribution Award" on September 14. Presented by the Osaka Prefectural Government, this prize recognizes companies that have made notable contributions to the promotion of vocational education for disabled people.
The Osaka Prefectural Government evaluates and recognizes the various efforts of "warm-hearted companies" to promote the employment of disabled people. These businesses are selected from among those recognized as a "Support Company for the Disabled in Osaka." In 2014, FedEx was recognized and registered as an "Osaka Prefecture Disabled Support Company" for its active efforts in employing and supporting disabled people at Kansai International Airport, which is the company's hub for the North Pacific region.
At FedEx in Japan, 25 disabled employees are engaged in various tasks including collection and delivery of internal mail, assistance with filing, data entry, email correspondence and cleaning (as of June 1, 2017).
Reasons for FedEx receiving a "Warm-Hearted Corporation Educational Contribution Award"



Before hiring disabled people, FedEx worked closely with more than 40 organizations in Osaka including special needs schools and offices supporting disabled people's transition to steady employment.

Set work hours for disabled employees at 9:00 am to 4:00 pm despite the 24-hour operations of the FedEx Asia Pacific Hub. Also created opportunities for them to interact with other employees through daily assemblies in the morning and evening.

FedEx has six employees who are qualified as workplace consultants to support disabled employees.

To develop the skills of its intellectually disabled employees and aid understanding of the work they perform, FedEx assisted them in preparing for the Kanji exam, which some of them passed.

Accepts many apprentices every year from multiple special needs schools.
Provides subsidies for employees learning sign language as a part of the company's welfare program in order to support hearing-impaired employees.